The new AMD Ryzen processors are just beginning to hit the market, and while they have been receiving a lot of praise for their performance on both the desktop and server fronts, it is important to remember that they do run hot. To get the most from your AM4 CPU and keep it running in top shape, you will need an aftermarket cooling system. This article provides a list of four great options for AM4 CPU coolers.
Factors to Consider When Buying an AM4 CPU Cooler?
Size – The size of your motherboard will dictate the size of CPU cooler you can use. If it's a mini-ITX board, then a large tower style is out of the question and an air cooler might be all that fits in its place.
Heatsink Design – For general consumer needs, there are two types: heat pipes or solid copper. Copper coolers are more expensive but offer higher performance, while heat-pipe designs provide a good balance between price and quality.
Fan Design – Cooling is the number one priority for any CPU cooler so you want to make sure that it has a fan designed with this in mind. The best way to check if your future AM cooling solution will be sufficient is by estimating how much noise it can produce at full blast — no need going overboard here!
4 Best AM4 CPU Coolers
AMD Wraith Prism LED RGB Cooler Fan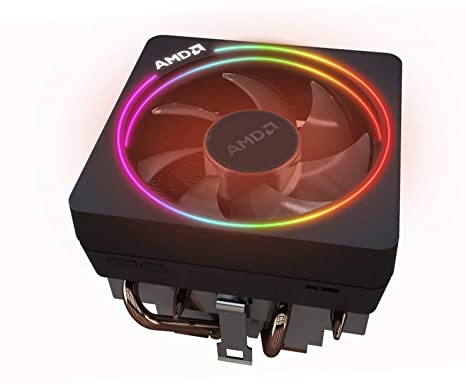 The Prism cooler is an imposing beast, featuring a copper base with 100mm tall and 85mm wide aluminum heat sink, and weighs-in at a respectable 33 ounces. In our extensive hands on testing, the Wraith Prism has performed admirably in all of our test cases: balancing silence and performance.
The body has perforations for maximum airflow through bottom facing openings in the frame, as well as four direct mount heatpipes to ensure no contact between CPU die space and nickel plated fins that provide optimal surface area for far field air pressure mechanisms. The fan is controlled via PWM function from 1fpm to 2500rpm efficiently managing power consumption levels while providing excellent cooling capacity for long life expectancy versus similar devices.
The patented Direct Contact Heat pipes provide direct contact between the metal CPU surface and top aluminum base with zero additional thermal interface, ensuring an easy installation process. The AMD Wraith Prism has everything you need to appreciate what you have in any system environment!
Noctua NH-L9a-AM4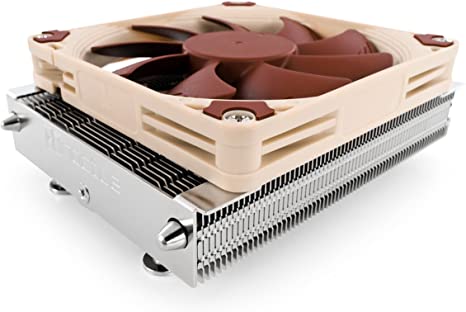 The Noctua NH-L9a-AM4 is a sleek 37mm height low profile cooler that's perfect for slim HTPC cases, small form factor builds and users looking to upgrade from big ol' air coolers. It includes everything you need: fan, thermal compound and NT-H1 thermal paste. Plus it comes with an award winning NF-A9x14 Premium fan which has been rated as the best 120mm fan on the market.
Fits AMD's AM4 socket of Ryzen CPUs and APUs up to 5600X with moderate heat load — just one more way Noctua chooses your build over time!
This super quiet cooler features a premium grade NF-A9x14 fan and is complemented by Noctua's award winning NT-H1 thermal paste as well as Effizio sound dampening material so that you can enjoy peace of mind without sacrificing noise levels. With its compact footprint, this product won't block off any memory slots on an ITX motherboard while also providing full compatibility with RAM modules of up to 45mm in height.
DEEPCOOL GAMMAXX400 CPU Air Cooler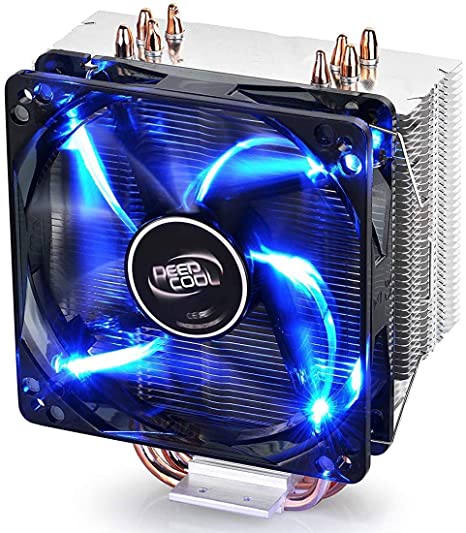 The DEEPCOOL GAMMAX 400 CPU air cooler strikes an unparalleled balance between performance and value, incorporating a powerful 120mm PWM fan with striking blue LED lighting to create the perfect heatsink.
With 4 copper direct contact heat pipes and modern architecture increasing surface area, this product offers unrivalled cooling efficiency for lower TDP CPUs. The installation is quick and easy: the user simply plugs it in without having to move around any extra hardware such as fans or RAM. Offering a low cost solution that still fits within Intel's more demanding 130W sockets while providing AMD AM4 compatibility, be confident when you buy your next processor chip with this amazing investment!
Noctua NH-U12S SE-AM4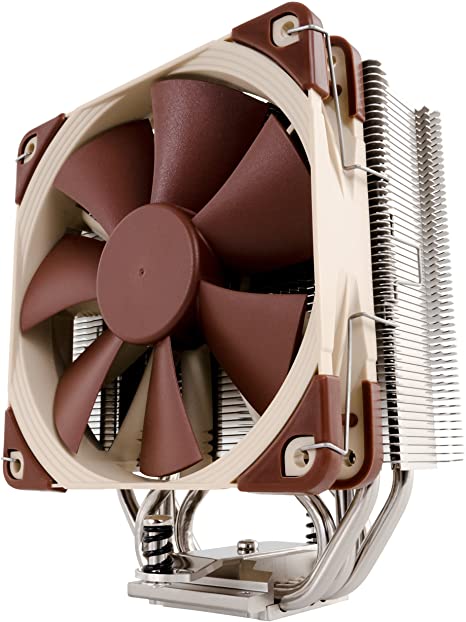 Noctua's NH-U12S SE for AMD AM4 is a premium, 100% RAM compatibility tower cooler built to cool even the most powerful of processors. The Noctua can fit in any case with ease and its SecuFirm2 mounting guarantees that it'll suit your needs no matter what motherboard you have. Add to this an NF-F12 120mm Focused Flow fan which serves as perfect cooling without excess noise while maintaining great airflow and you've got everything you need in performance at reasonable costs.
For those who desire something quiet, the low-noise adatper will allow them to keep their machine emissions under 40dB – at half the power of a standard 120mm fan speed.
The dedicated special edition comes equipped with Noctua's powerful NF-F12 fan and Low Noise Adapter to get the best performance while staying inaudible under heavy loads. Add this silent beast by Noctua to enjoy their renowned NT-H1 thermal compound and SecuFirm2 mounting system without compromise!