A beautiful game can't be completed without a shader. In this article, we will introduce the best Unity Shader assets.
Amplify Shader Editor is the most popular node-based shader editor on Unity's asset store. It has a built-in renderer with HD, URP, and Lightweight SRP support. It has a clean workspace with UX-focused and flexibility.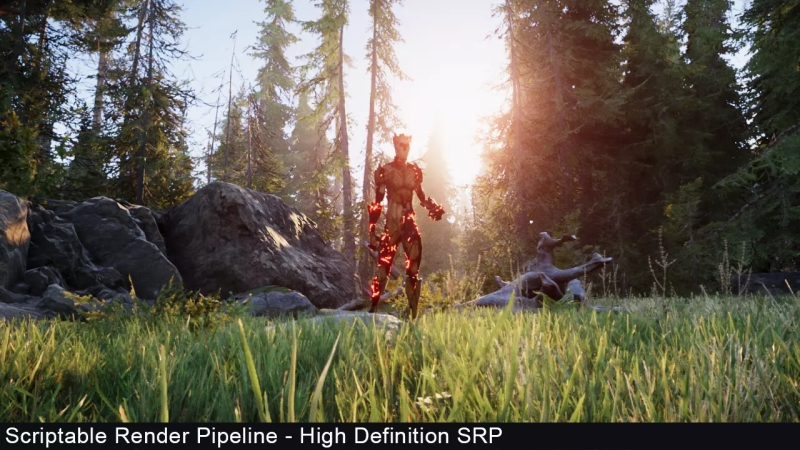 Features:
Normal From Texture
Bicubic Precompute Sample
Procedural Sample
Plane Clip
HDRP Vector Displacement Sample
Tessellation options for URP and HDRP
Translucency and Transmission options for URP
New Start Screen window
Easy graph share and canvas Screenshot buttons
SRP packages auto-importer
Compatibility with Unity 2019
Support for Post-Processing Stack shaders
Compatible with Substance in Unity plugin
Support for Custom Render Textures
Support for both HD, URP, and Lightweight SRP
Multi-Pass on Templates
Xbox One/PS4/Switch Support
Terrain support
Shader Templates
Universal PBR/Unlit SRP
Universal 2D Lit/Unlit SRP
HD Lit/Unlit/Hair/Fabric/Decal SRP
Lightweight PBR/Unlit SRP
Custom RT Init/Update
Post-Process effects including Post-Processing Stack
Alpha-Blended particles
Sprite
Lit/Unlit
Unlit Lightmap
UI
Shader Forge is an open-source node-based shader editor which aims to push the visual quality of Unity to new heights, giving you the freedom of shader creation in a visual and intuitive way.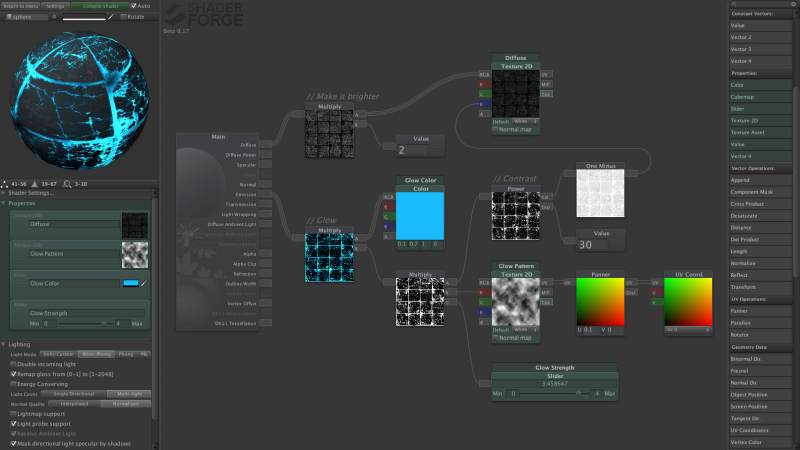 Features:
Real-time shader preview for tight iteration times
Visual & intuitive interface
Energy-conserving physically based lighting, Blinn-Phong or Phong
Image-based lighting; perfect together with Marmoset Skyshop
Vertex animation
DX11 Tessellation & Displacement
Unity Free and Pro support
No extra files – just the .shader file itself
Extensive node documentation, with tutorials coming soon
10 example shaders included, that you can open, edit, and use freely
Custom lighting support, if you want to get creative or technical
Outline width and color
…and many more!
This asset includes 40+ combinable effects which can add popular sprite and UI effects to your project's 2D objects.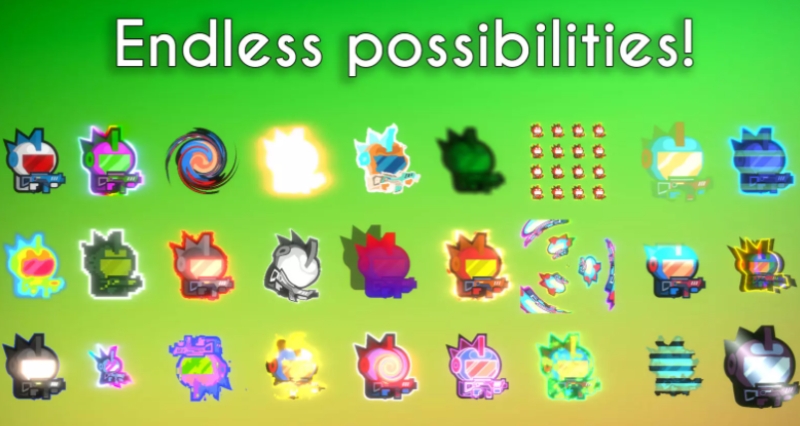 Features:
Stack and combine effects with just 1 click
Easy to use
2 click setup
Mobile ready (stress tested on low-end devices)
Also works with UI images
Super fast iteration times
Real-time preview
Optimized shader
Automatic draw call batching
Compatible with URP and HDRP
Sprite Atlas support
Compatible with Unity's 2D Skeletal Animation and Anima 2D
Sprite Mask support
Video Tutorials included
Shader Control is a powerful editor extension that gives you full control of shader compilation and keywords usage and their impact on your game.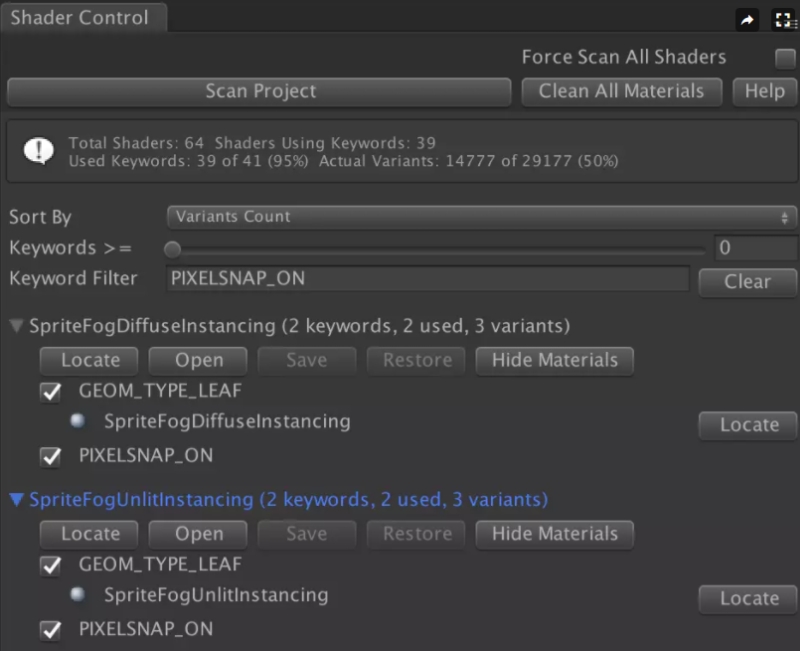 If you are going around to find a solution to the dreaded max 256 shader issue on a large project, this asset is for you. Developers use it to fix the "Maximum number (256) of shader global keywords exceeded, keyword" problem.
Flat Kit is a complete solution to achieve the stylish cel-shaded look. With this shader kit, you can turn any models and textures to cartoon style.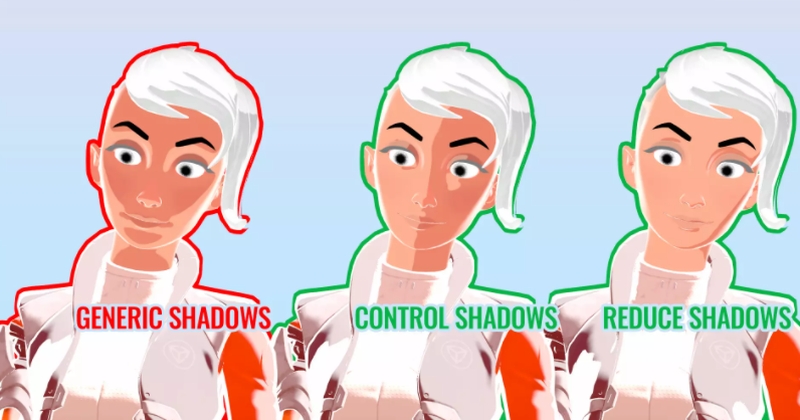 Features:
Polished Toon / Cel shading with lots of capabilities
Stylized water – the super versatile shader and assets that can handle anything from coffee in a cup to an open ocean. Includes a buoy script for floating objects to remain on the surface.
Outline effect: depth, normal, and color outlines that work both with isometric and perspective cameras.
Gradient fog: Multi-stop horizontal/vertical gradient Fog Image Effect
Terrain shader that works with Unity or third-party terrain
Light Plane shader for 3D highlights and rays
Mobile support
Built-in and URP support – the surface shaders and post-processing effects support both rendering pipelines.