Drones are taking the world by storm! These aerial vehicles can provide hours of fun for people of all ages and are perfect for anyone who loves adventure and a good challenge. If you're looking to buy your first drone, or just want to learn more about the different types available on the market, read on. In this blog post, we'll discuss some of the best drone brands out there and what makes each one so special. Whether you're interested in photography, racing, or just having some fun outdoors, we have a drone that's perfect for you.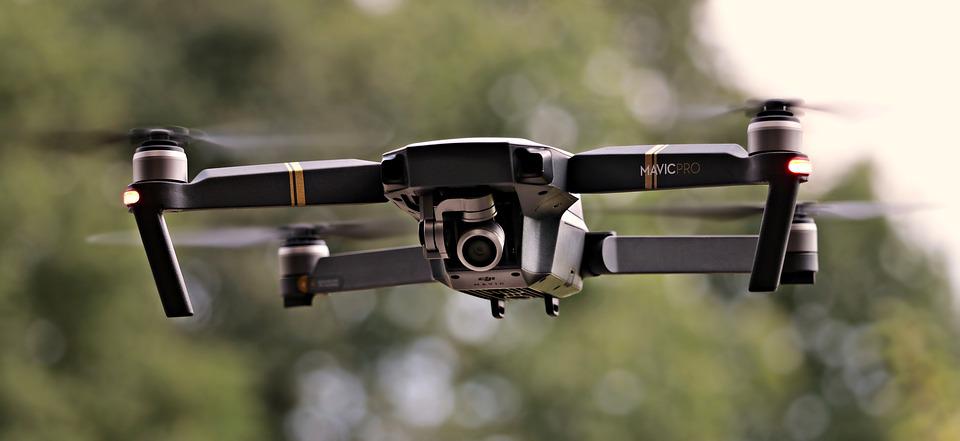 5 Best Drone Brands
DJI
DJI has long been known for producing high-quality drones that come with a hefty price tag. However, the company has recently released a new line of drones that are more affordable while still maintaining the same level of quality. These drones come with large sensors, as well as foldable designs that make them more portable. The impressive sensor makes these drones super easy to fly, even for those with little to no experience. As a result, DJI has brought premium drones to a more affordable price point, making them more accessible to a wider range of consumers.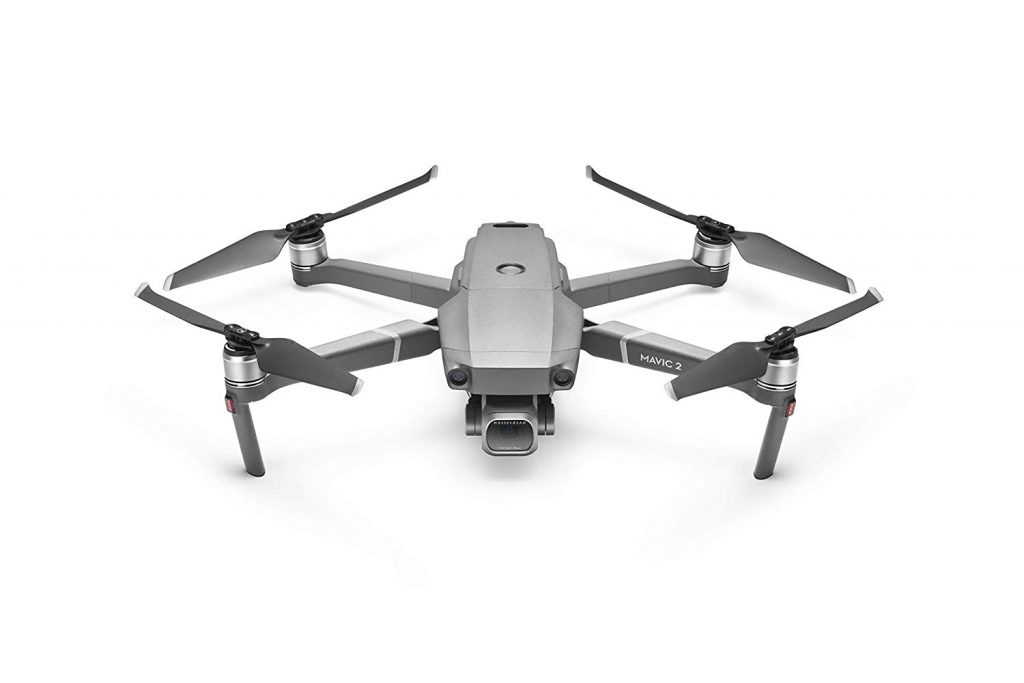 The Mavic Air 2 drone brings its camera and portability to the next level. Its 1/2-inch CMOS sensor can capture impressive 48MP photos, while its 3-axis gimbal provides 4K/60fps video footage. The high-performance Quad Bayer image sensor us the secret behind incredible HDR video. The drone features 3 tools – Spotlight 2.0, ActiveTrack 3.0, and POI 3.0 – that keeps the camera locked on a subject, makes it centered, and tracks moving objects while flying.
DJI is a leading name in the drone industry, known for its cutting-edge technology and advanced models. While they do offer a few budget-friendly options, it's really in the industrial and semi-professional market that DJI shines. With each new model and upgrade, the company sets new standards for what's possible with drone technology.
This has led many sectors – including agriculture, surveillance, search and rescue, conservation, filmmaking, disaster monitoring, and emergency response – to put their trust in DJI's products. DJI has redefined the boundaries of aerial photography and filmmaking, providing devices and platforms that are unrivaled.
DROCON
If you're new to drones, DROCON is the ideal name in the industry. It provides an excellent balance in terms of features and capabilities while keeping costs low.
DROCON is primarily known for its mini drones. These are excellent value for money, and since they are low-cost versions, it's not unusual for some models to have problems. At the mid-level, the company offers a number of well-known products. However, these too can have issues, albeit not as common as with the mini models.
Whether you are completely new or have a bit of experience, DROCON has the perfect drone for you. With a wide variety of models to choose from, you're sure to find the perfect one for your needs.
Altair Aerial
Founded in 2017, Altair Aerial is a US-based company that specializes in RC Toys, with a particular focus on drones. Headquartered in Lincoln, Nebraska, the company has become known for its budget-friendly drone models, which offer features and performance that rival those of more expensive brands. Altair Aerial is one of the newer companies on the scene but has quickly made a name for itself in the drone industry. It's known for its customer service, which is excellent, and its wide range of affordable yet high-quality drones.
Their most popular models include the Altair Aerial AA108, Altair Tomahawk, Altair Blackhawk, and Altair 818 Hornet. While the competition in this category is strong, our evaluation suggests that Altair has done an excellent job with good-quality models at fair prices.
Cheerson
Cheerson Hobby is a Chinese company that produces drones and remote-controlled toys. The company is based in the Guangdong province, and most of its products are designed for hobbyists and budget-conscious flyers.
Cheerson's most popular drones are available for less than $100, and the company offers a variety of different models to choose from. In addition to drones, Cheerson also manufactures remote-controlled cars, boats, and airplanes. Whether you're looking for a new hobby or just want to save some money on your next toy purchase, Cheerson Hobby is worth checking out.
Eachine
In recent years, the drone market has exploded with new products and features. From basic quadcopters to sophisticated racing drones, there is now a drone for every budget and skill level. One company that has been at the forefront of this drone revolution is Eachine.
To begin, To Eachine was a firm that produced inexpensive yet effective starter quadcopters. However, with the popularity of FPV racing and other more advanced drone activities, the company has quickly evolved. Today, Eachine offers a range of popular modular-style FPV, GPS, and racing drone models.
Despite their advances, the company is still well-known among drone enthusiasts for its reasonable pricing in comparison to the competition. As drones become more and more popular, it is clear that Eachine will continue to be a leader in the industry.
How to Choose a Drone
Buyers always want to buy the best products and when it comes to drones – they aim to buy excellent models. So, you need to consider the following factors before you buy your first drone:
Flying Skill Level
If you're in the market for a drone, you're probably wondering what level of flying skill is required to pilot one. The good news is that drones are relatively easy to fly, and even a beginner can get the hang of it after a little practice. However, most buyers still consider the flying skill level of the drone before they make a purchase. Why is this? There are a few reasons.
First of all, it adds to your comfort when you navigate your drone. If you're a beginner, it's best to select an affordable drone that comes with training materials or even a practice mode. This will help you get comfortable with the controls before you attempt to fly in more challenging environments. Once you've mastered the basics, you can move on to more complicated drones that offer features like HD video and long-range flight.
Flight Time
The drone's flight time might be affected by several factors such as the battery and the flying style. It's best to buy expensive drones if you want the drone to stay up in the sky for 20 minutes. But, buyers who are on a tight budget might prefer to buy affordable drones that stay in the air for 7 to 10 minutes.
Depending on how you use your drone, these different flight times might not make much of a difference. If you are using your drone for photography or videography, you will likely want a drone with a longer flight time so that you can capture more footage without having to stop and recharge the battery.
On the other hand, if you are using your drone for racing or other competition, you might prefer a shorter flight time so that you can get more practice with each session.
Camera
Some people buy a drone to take pictures or record a video. If you're into photography, chances are you've considered buying a drone to get those unique aerial shots. But with so many options on the market, it can be tough to know which one is right for you. If you're serious about getting excellent photos, it's worth it to invest in a high-quality drone.
The camera is the most important factor to consider – make sure to test it out before making your purchase. With a quality camera, you'll be able to take your photography to new heights (literally!). So if you're ready to up your game, find the perfect drone for your needs and start capturing some incredible shots from a whole new perspective.
Size
The market is full of all kinds of drones, from the small ones (mini drones) to large ones. You need to think about what you want to use your drone for before you can decide which size is the most appropriate for you. If you want to take aerial photographs or videos, then you should opt for a larger drone that is stable and can carry a good quality camera. On the other hand, if you just want to have some fun and fly around, then a smaller and less expensive drone might be a better choice for you.
Features
There are many different types of drones available on the market, each with its own set of features. Do your research and decide which features are most important to you before you start looking at specific models. For example, if you want to take aerial photos and videos, then you'll need a drone with a good camera. If you're just interested in flying around and doing tricks, then you might be more interested in a drone with FPV capability or one that is specifically designed for racing.
Price
Drones range in price from less than $100 to several thousand dollars. Again, it's important to think about what you want to use your drone for before you start looking at prices. If you're just interested in flying around for fun, then you can probably get by with a less expensive model. However, if you want to use your drone for photography or videography, then you'll need to be prepared to spend a bit more money.
Brand
When it comes to drones, there is no shortage of options on the market. With so many different manufacturers to choose from, it can be difficult to decide which one is right for you. That's why it's important to do your research and read reviews before making a purchase.
This way, you can get a feel for the different brands and what they have to offer. Some factors to consider include price, durability, features, and customer service. Once you've taken all of these things into account, you'll be able to make an informed decision about which drone manufacturer is right for you.