While we're always eager to buy new computer accessories, we often forget that we'll eventually need to dispose of the old ones. Whether you're upgrading your laptop or desktop, or want to trade up for a newer model tablet, it's important to know how and where you should dispose of your old devices and hardware.
In today's world, there are plenty of ways to recycle and dispose of computer accessories in a green manner. However, some methods can be more effective than others when it comes to saving energy and reducing greenhouse gas emissions.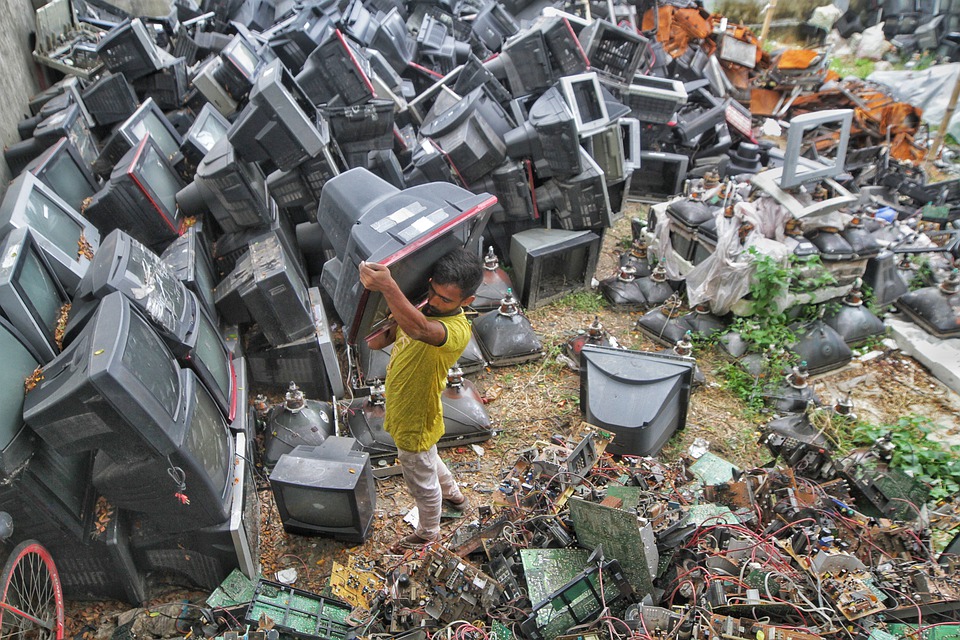 Computer Accessories Disposal
Since not all recycling companies are created equal, it's important to know what goes into an effective e-waste recycling program before handing over your used goods.
There are three major types of electronic waste: CRT (cathode ray tube monitors), LCD (liquid crystal displays) and LED (light-emitting diode). One of the best ways to ensure that these products end up in responsible hands is to find a company like USAgain who recycles more than 200 different types of materials.
Additionally, Fonebank allows consumers to get money back for their old cell phones and electronics.
If you're in the market for new laptop bags, computer accessories, or even a new tablet, there are plenty of ways to get rid of your old device while still saving money. Just like trading in your car when it's time for an upgrade, companies like Next Worth will allow consumers to trade in their used laptops or tablets when they want to upgrade.
Additionally, many recycling companies will allow consumers to earn money back for their old hardware through either an instant quote or a mail-in rebate. Also, keep in mind that there are plenty of charities out there who would be more than happy to take your old computer accessories off your hands in order to help people in need.
Laptop Recycling
Laptops are one of the most popular electronic devices on the planet, but they can be costly to replace if dropped or damaged.
Some companies, like Logicube, will even buy your used laptop so you can put that cash towards a new computer! They deal with all major brands including Apple, Sony, Toshiba, and HP among others.
With so many options for recycling laptops, it's always best to do some research before making a final decision on where to turn in your old hardware.
Desktop Computer Recycling/Disposal
Desktop computers have become increasingly popular these days thanks to their fast processing speeds and spacious hard drives—and the convenience of being able to recycle them is just as appealing.
For those who don't want to trade in their old desktop, there are several other options available such as donating it to a local school or charity.
Donating an older computer can not only save you some money on your taxes but also ensure that the machine goes to a good home where it'll be put to use by those who need it most.
Tablet Recycling/Disposal
Tablets are becoming increasingly popular, but that doesn't mean that everyone's ready to make the switch to a new device. However, when you're finished with your tablet it's important to properly dispose of the old one instead of throwing it in the trash or recycling bin.
Several organizations take recycling tablets and other types of electronic devices seriously by giving consumers an outlet to safely dispose of these products.
There are several ways you can safely recycle your old tablets, including turning them over to a local charity, selling them for cash through companies like Gazelle, or donating them to schools and other programs in need.
Setting up an e-waste recycling program is easier than you think and it's a great way to reduce the amount of electronic waste that ends up in landfills.
After Thoughts
It's important to know what happens with your old computer accessories when you upgrade… Luckily for most people, responsibly recycling these items doesn't have to break the bank.
With so many companies devoted to helping consumers recycle responsibly, there are plenty of opportunities out there for everyone! Just remember: before you sell, donate or trade in your old laptop or desktop, do your research first.