Smart video doorbells have great benefits and advantages for homeowners. Doorbells may be small types of devices to be placed at the doors and gates, but these provide great importance to the users.
What is a Smart Video Doorbell?
A smart video doorbell is an electronic doorbell that records videos of people who ring the bell. The video typically streams to smartphones, tablets, and computers installed in the home or office.
Smart video doorbells are a great way to keep your home safe and give you peace of mind. These devices connect to the internet, so you can see who is at your door from anywhere in the world!
Benefits of Smart Video Doorbells
If you have smart video doorbells at home, then you may personally experience its great benefits to you, right?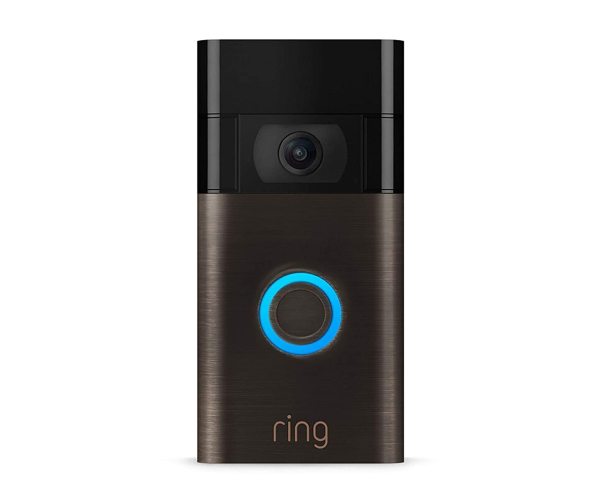 This is a 1080p HD video doorbell with enhanced features that let you see, hear, and speak to anyone from your phone, tablet, or PC. It is powered by a built-in rechargeable battery or connects to existing doorbell wires for constant power.
But if you don't know its significance to the users yet, then you may take a glimpse at the following lists of benefits:
These provide clear views even at night – Smart video doorbells feature technology for night vision. So, you can still view the image of the person at your front door before opening it.
You can clearly see the person at the door – A smart video doorbell allows you to see the person in front of your doors. It would be safe to make a safe distance from those people who are coming into your house, especially if you don't know them. If you clearly see them, then it is good to assume that you'll be safe once you open your doors for them.
You can track your visitors in your house – The smart video doorbells can capture the visitor's image if they knock on the door instead of ringing the doorbell. Then, you can view the image of your visitor afterward.
You can speak to your visitors even if you don't open the door yet – Even though you don't open your doors to visitors, you can still talk to them and ask about their concerns. It gives you extra security and safety prior to opening your doors to your visitors.
These offer additional security cameras – Smart video doorbells also act as surveillance cameras. So, these can even provide you with an extra security device that would be good enough on your property.
So, would you like to have smart video doorbells in your house? Well, try now and experience the essence of these video doorbells. With these security tools, you will surely be comfortable even if you are away from your home.
FAQs
Is a smart video doorbell better than a traditional doorbell?
Traditional doorbells are limited to alerts that ring throughout the home or office. Smart video doorbells can be viewed remotely, from anywhere at any time via a mobile device and the internet.
Smart Video Doorbell is better for:
Home security: Streamline your life by avoiding trips to answer the front door; know who's there before they leave!
Scheduling appointments without having to keep track of paper records: Know when the plumber will arrive with only a few taps on your phone screen, no more waiting around for someone you don't even want coming into your home in general.
Managing parental schedules: Keep tabs on what kids are up to while you're out running errands or doing sports activities.
How do I connect my smart video doorbell?
Connecting your smart video doorbell is not complicated, but it does vary depending on the manufacturer. Some use a QR code or NFC tag to connect with their devices.
Others require you to visit their website and enter login information for the wifi network in order to begin setup.
Double-check your instructions before beginning installation so that you know what steps are necessary before starting setup. Connecting may take up to an hour, but once done, this will become one of the most useful pieces of technology at home!
Do people steal ring doorbells?
Unfortunately, it seems that recent years have seen an increase in crime in general. There are also a lot of stories about people stealing or tampering with smart doorbells and other home security devices.
The good news is that there are many precautions you can take to maximize the security of your ring doorbell. Here are just some things you can do: change the firmware password on occasion, avoid using simple passwords like "1234" or "password123″ which may be easy guesses for potential thieves; consider attaching anti-tamper stickers to your device where possible; always use unique wifi networks so strangers cannot access your video feeds without permission from you.
Does the smart doorbell work without wifi?
No, your doorbell will not work without Wi-Fi in the house. If you don't have a strong enough WiFi signal then consider installing an extender so that there is more range for connection to be made. You can also try to move your ring doorbell closer to make sure it has a stronger signal or reset it and reposition its antennae if you are close enough.