When you first hear the word "drone," you might imagine something big and bulky. The truth is that drones have become much smaller over the years, and are now small enough to fit in your hand. These mini-drones are perfect for people of all ages who are looking for some fun!
It's fun and enjoyable to have a mini drone. You might have watched your friend operate a mini drone and you were amazed by the fantastic performance you have seen. Well, there's more to that if you buy a mini drone yourself.
What is a mini drone ?
A mini drone–also known as a micro-drone–is exactly what they sound like. These drones are small enough to fit in the palm of your hand and can be flown indoors or outdoors using just about any device with a screen, including smartphones and tablets. The best part is that these miniature toys are usually inexpensive!
One thing you'll want to keep an eye out for when shopping around for one (or several) of these little guys? Battery life. Most battery operated devices only offer between five and ten minutes before needing to recharge again, so it's important not to forget this if you have kids who will use them often.
The other thing to consider is the distance from which these drones can fly. The higher your drone's range, the more expensive it will be–but if you're thinking about using it for sports photography or filming, then an impressive flight time and a long range are important things to have on your checklist.
Are small drones hard to fly?
Yes, small drones can be hard to fly. But don't worry! It will get easier as you keep practicing and learning how to control your drone with the remote controller that comes in the box. Plus, there are so many mini-drone tutorials on YouTube if you're struggling for ideas or need help troubleshooting a problem.
Can mini drone pro do flips?
Some mini drones can do flips. However, not all of them are capable of doing so because it depends on the type and battery life. Make sure to research your drone before you buy one if this is something that's important to you!
6 best mini drones
Every drone has unique and remarkable features that buyers would love. Whether you're newbie or pro pilot, it's still best to buy the drone that matches your preference. Here are the top 6 mini drones you might want to buy:
DJI Mini 2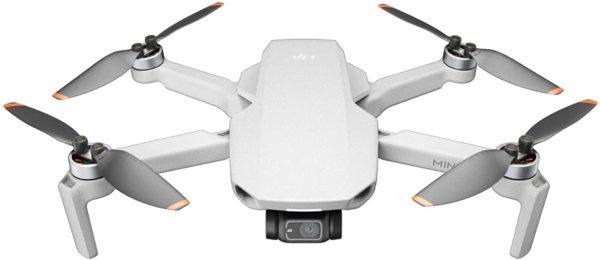 DJI has been a leading drone manufacturer since they were founded in 2006. They have released many different models of drones and they are constantly updating their lineup with new and better features to compete with other manufacturers like DJI Spark, Mavic Pro, etc. The newest model is the DJI Mini 2 which was designed as a beginner drone for those who are looking for an affordable entry point into the world of aerial photography or videography. It offers plenty of great features that beginners will love while still being able to take quality footage.
DJI's newest release, the Mini 2, is an ultralight drone unlike any other. It folds down to a size slightly larger than your laptop for easy transport and comes with tough durable propellers meaning you have no need to worry about any flying mishaps. Equipped with OcuSync 2.0 giving you HD video transmission 10km away using a remote controller or your Apple mobile device. And thanks to 3-axis gimbal stabilization on the FlyPose setting shooting in 4K up to 60 frames per second isn't too shabby either. Get out there and capture some great footage that would make National Geographic jealous of the DJI Mini2 Drone Quadcopter!
Its compact size makes this super-drone with 4K camera so easy to transport. Sit back and relax while you control the on-board camera as your drone takes off. 12MP photos are also great for taking memories of everyone's favorite campfire stories from that outdoor adventure that none dare scorn!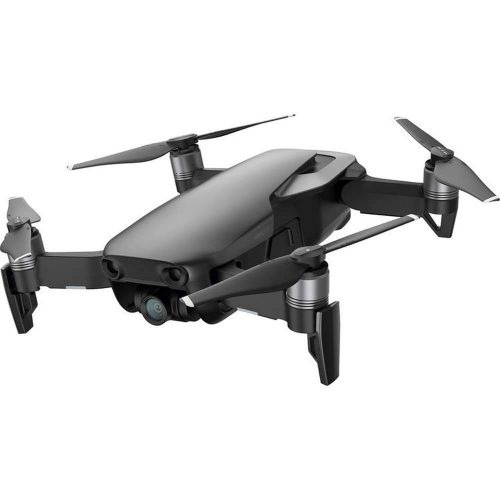 Portable drones make a difference in your flying style and comfort in using the drone. So, why not try the DJI Mavic Air? It's not only a portable mini drone but also has awesome features that you would like. The compact design and the collapsible propeller arm make it easy for you to use and store the drone.
The DJI Mavic Air has a top speed of 42.5 mph that enables it to fly high and resist strong winds. The large battery adds to your satisfaction because it allows the drone to stay in the air for 21 minutes. When it comes to the camera, the DJI Mavic Air has an impressive camera that enables you to take pictures and record videos.
Also, the DJI Mavic Air supports a controller that's compatible with smartphone. If you want a portable drone, the DJI Mavic Air is your best choice.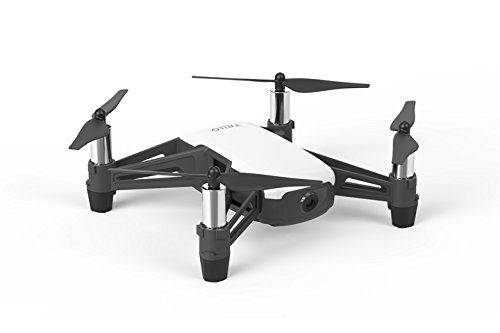 Buyers who want an affordable but simple drone can buy the Ryze Tello. This drone has a simple design but offers amazing features that would surprise you. It has impressive sensors that allow maintaining the drone's altitude. The drone's camera is excellent and provides you good quality images. The drone also has the capability to transfer video to your smartphone.
Aside from taking pictures and recording videos, the Ryze Tello can perform different tricks while it's in the air. You would enjoy navigating the drone while it's flying because of these tricks.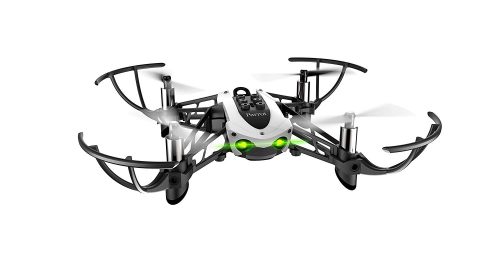 Do you want to give your kids an awesome surprise? You show them the Parrot Mambo that's small, but it's packed with incredible features you and your kids would love. You can select from the different drone packages that add to your excitement in using the drone.
Inside the packages, you would see a controller, base model, and camera. You can take pictures while the drone is in the air when you use its camera. You can even control the drone using your smartphone. You can navigate the drone for about 10 minutes and enjoy how you can control the drone while it's in the air.
You can navigate the drone to do different tricks. With its impressive performance, you would enjoy using the drone outdoors with your family.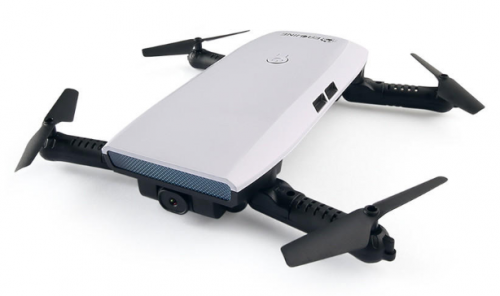 If you want a budget friendly drone, the Eachine E56 is one of the best drones you want to buy. The propellers of the drone fold away that enables you to carry it comfortably. You also have carrying case if you buy the drone.
You can take impressive selfies using the high quality camera of the drone. You can also navigate a steady altitude when the drone is in the air. It allows you to capture a steady video. Also, you have several options when you navigate the drone. Using a controller and joystick, you can control the drone effectively.
Also, the headless mode is terrific that allows you not to think about the direction the drone would face while you're navigating it. So if you like an affordable drone, the Eachine E56 is an excellent drone you can buy.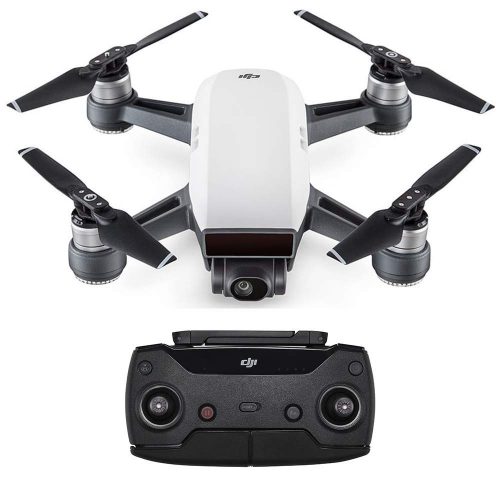 Most pilots would choose a drone that's capable of giving an excellent flight performance. The DJI Spark has a speed of 31 mph, and it can stay in the air for 16 minutes when it's a full charge. With the sensors and GP features, the DJI Spark is excellent in intelligent flying that prevents loss or accidents.
You can enjoy excellent video in using the camera that makes the DJI Spark impressive to use. You can adjust the camera angle if you want to take splendid pictures. You can get amazing shots as you navigate the drone into the air.
If you're looking for the best drones, these top 6 mini drones would be your best choices.  With amazing features, you can enjoy navigating the drone outdoors.