If you're like most people, you've been anxiously awaiting the release of the new AirPods Pro. And when they finally hit the shelves, you rushed to buy a pair. But now that you have them, you may be wondering what to do with them. After all, they're not exactly cheap, and you don't want to just leave them unprotected in your bag or pocket. That's where a good case comes in.
There are a ton of cases out there for the AirPods Pro, but which one is right for you? We've done the hard work for you and found five of the best cases available. Keep reading to learn more about
Factor to Consider When Choosing Airpods Pro Cases
Robust Protection
One of the most important things about a good case for your AirPods Pro is its ability to offer robust protection. Why? Because these are not cheap, you don't want to get them damaged or get any scratches on the surface.
Aesthetic Appeal
The second thing you should consider when choosing an AirPods Pro case would be its aesthetic appeal. After all, they will end up in your ears, so it makes sense that you would want something that looks nice while offering great protection.
Price
The last thing you might want to consider is the price tag affixed to each case. Unfortunately, good cases for the AirPods Pro can run upwards of $20, so if you're on a budget, some of these cases might not be for you.
6 Best Airpods Pro Cases
Doboli Silicone Protective Case for Apple Airpod Pro (Front LED Visible) Black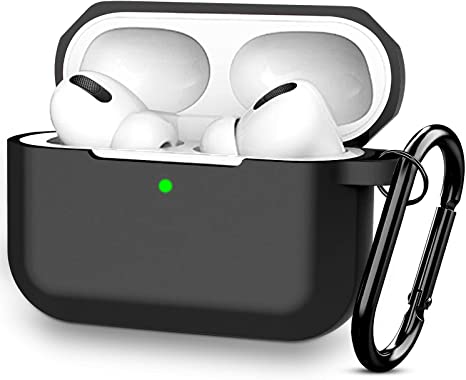 Doboli has the perfect solution to protect your new AirPods Pro earbuds! This silicone protective case is made from high-quality elastic silicone and is designed to prevent bumps and scratches.
Installation is easy – just slip the case over your earbuds and you're good to go. Plus, the manufacturer includes a free carabiner so you can easily attach them to your backpack or keychain.
And if you're worried about losing your AirPods Pro, don't be! This case features a visible front LED that makes them easy to find.
i-Blason Cosmo Series Case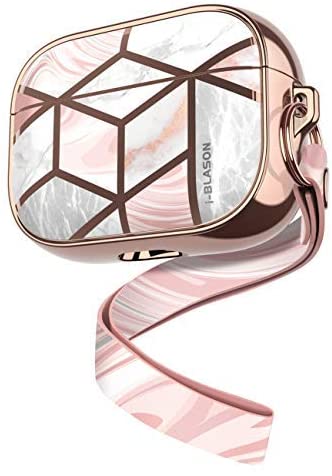 The i-Blason Cosmo Series Case is another good way to keep your Apple AirPods Pro safe and sound. The Adorable, lightweight, compact design is easy to carry with you and supports LED light and wireless charging.
The top cover is designed with adhesive strips to prevent it from falling off. The Impact-resistant TPU provides reliable, stellar protection from scratches, scrapes, bumps, or falls.
Special PU leather wrist strap provides extra security against loss or theft. The convenient wrist strap is a perfect match for the Cosmo Case making it convenient to carry with you on your daily adventures!
SUPCASE Unicorn Beetle Pro Series Case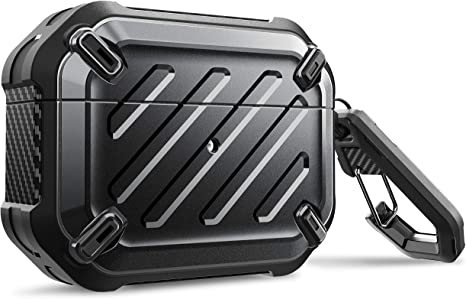 Stay organized and keep your AirPods charged with the SUPCASE Unicorn Beetle Pro Series Case! This protective case includes a carabiner that clips to your belt loop or backpack, so you won't lose them.
With hard-shell TPU and PC materials and precise cutouts for access to the USB cable and front LED, this is one purchase you can feel confident about.
Caseology Vault for Apple Airpods Pro Case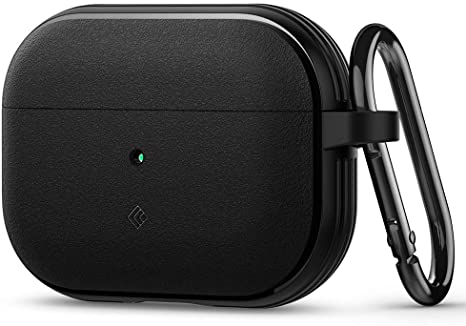 The Caseology Vault for Apple Airpods Pro case provides extreme protection and shock absorption as well as a dust-guard for your pricey wireless earphones. The durable body of the Vault is made out of both tough and textured materials to ensure that it doesn't slip from your grip at any time, even when you're on the go.
It's easy to carry and fits effortlessly in pockets whether they're big or small because of the non-slip grip it comes with. Inside the sleek exterior is an included keychain so you can have your keys at hand without having to take them off every time!
This AirPods Pro case also supports wireless charging so you never have to remove this protective cover from your device if you enjoy using a wireless charging mat.
Miracase Upgrade Cover for Airpods Pro Case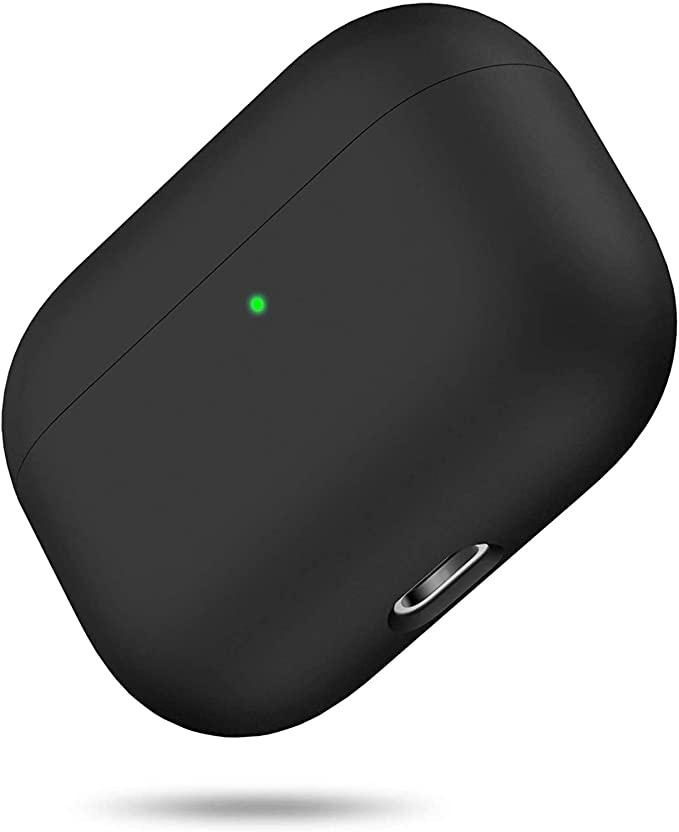 The Miracase Upgrade Cover for Airpods Pro Case is a triple-layer protection system that offers easy installation, superior drop protection, and a great design. The internal PC material makes it easy to install the case, while the middle liquid silicone layer protects your AirPods from bumps and drops.
The outer advanced barrier prevents dirt, scratches, oils, and fingerprints from damaging your AirPods Pro. The bottom opening lightning charging design also makes wired charging easier.
The visible front LED lets you know when your AirPods are in use or low on battery and the separating case design ensures a perfect fit for your AirPods Pro case!
Spigen Rugged Armor Designed for Airpods Pro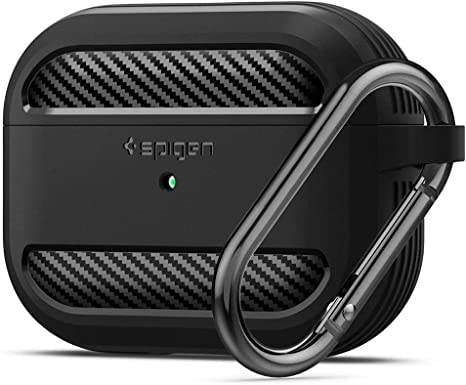 The Spigen Rugged Armor case is designed specifically for the AirPods Pro. It features resilient shock absorption and carbon fiber design, as well as a key ring for easy portability. The case is also compatible with wireless charging and has an LED light visible from the front.