A Chromebook is not a gaming rig by any means, but that doesn't mean you can't enjoy gaming on it in your free time. Granted that the selection won't be as diverse as any other normal PC, but that doesn't mean you simply give up thinking there's nothing to play. From RPGs to some addictive puzzle games, these are the best eight Chromebook games that you should try, and the best part is that all of these games are free.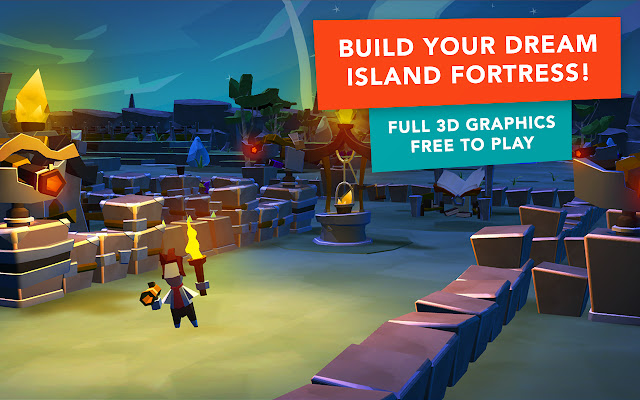 Agar.io
After being featured on House of Cards, this game has really taken off and it's no surprise because the game is free and easily playable. It's a mesmerizing and addictive game and yes, that's being said about a game in which you play as a colored blob moving on a graph paper world.
You can get the Agar.io extension on Chrome and enjoy the game as all you have to do is eat other smaller blobs and become larger.
As you get bigger, the more sluggish your movements would be, so grow larger at a steady pace as your enemies will try to nibble at you.
The game also has an online multiplayer mode to have fun with friends or others from around the world. If you think this is just another online game that was made for Chromebooks, then think again as it has over 50 million installs and an active player base.
Polycraft
Polycraft is Minecraft for Chrome users, and your story begins when you find yourself stranded on an island and have to build protection against warring tribes.It's a nice combination of Minecraft, RPG, and tower defense, so it's no surprise that so many people love this cute little game.
Polycraft is pushing the boundaries of gaming and creating a totally unique experience for players. Combining character action, tower defense, and strategic gameplay, it is on another level. Developed by some of the same minds behind iconic titles, such as Black and White 2 and the critically acclaimed Fable 2, this cutting-edge game promises hours of challenging entertainment.
Your character will be an active participant in free-roam combat which you can use to build up fortresses, walls, towers, and amass resources. You'll need to draw upon all your skills to win battles against devious computer opponents, so get ready for a fight! Studies suggest that Polycraft may revolutionize gaming forever – why not find out for yourself?
Arcane Legends
This is the game you want if you're a fan of RPG games as it's not only available for free but is also extremely fun to play as you get to create your character, cast some magic spells, tame some cute pets and so much more.
Create your very own character from a variety of different races, customize them with your perfect equipment, explore strange and exciting new lands, and cast powerful magic spells to defeat your enemies – there's so much to do.
And when you're done exploring the huge selection of dungeons, try taming a pet to join you on its quests and double the fun!
Tagpro
At first look, you'll think that Tagpro is a reincarnation of the ancient Minesweeper game, but it's actually a very complex game of capturing the flag. It's all about strategy and teamwork, and the simple graphics mean you can play it easily on any Chromebook. Plus, it's available for free.
DarkOrbit
DarkOrbit is a sci-fi MMO game and has been up since 2009, but the addition of more features and more gameplay has finally brought it among the best. It's all about micromanaging your spaceship, hunting other players, and competing to become the best pilot in the game's universe.
Crimson: Steam Pirates
An incredibly creative game, Crimson: Steam Pirates is a nice combination of Battleship, strategy, defense, and action. You can control your ship, set straps, prepare for battles and fight your enemies as you explore the seas for treasure. It's free, but you may have to pay at later stages to unlock the full game.
Monster Force 5
In this game, you have to collect cards, explore dungeons and fight monsters. It's a game for you if you are a stack-and-match player. It's simple and interesting to play and among the most underrated games that you'll ever come across.
Pandemic 2
This game will take care of your anarchy needs as you get to destroy humankind with a disease. What it lacks in graphics, Pandemic 2 makes up by giving you simple menus and maps, so if you're interested in that, this game is worth a shot.