Chromebooks are laptops designed to be much cheaper than other laptop options and they do not need a Windows operating system. They were released in 2011 as a way for Google to compete with Apple, Microsoft, and other companies offering laptops with the latest technology.
While it's true that these devices don't offer many of the features found on more expensive models like backlit keyboards or touchscreens, their functionality is well-suited for students looking for an inexpensive option. The best part about them is that you can access all your favorite apps from Google Play Store!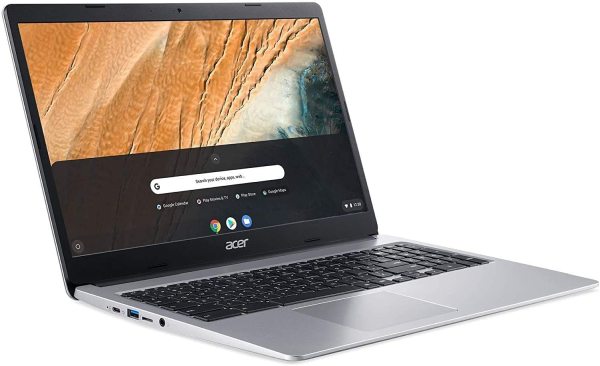 Chromebooks have quickly become a popular choice for students and teachers alike due to their low price and versatile functionality. While many people may be familiar with the basics of what a Chromebook can do, there are some interesting facts about these devices that may not be as well known. Here are some fun facts about Chromebooks that you may not have known.
10 Interesting Facts about Chromebooks
The Chromebooks are far more popular than Apple's laptops. The lower price of Chrome OS devices compared to OS X versions could be due in part to this. – Chromebook owners also seem more willing (or at least able) to pay for the privilege!
The Chrome OS can work without an internet connection despite it being designed to work online. The built-in apps, such as Gmail and Google Docs allow you to work offline for however long it takes until your next sync up with the web browser window refresh.
Chrome OS can run Windows app. Google announced a collaboration with VMware to allow Chrome OS users to run apps in windows without requiring an additional operating system.
Chromebooks come in different specs and different prices. The more expensive options usually come with higher-end features, such as a high-definition touchscreen and additional memory.
Chromebooks don't need antivirus software because they are designed to be secure and limited in what they can do compared to Windows-based PCs. But beware of online phishing!
They have both internal storage and cloud storage. The built-in storage capabilities included with the Chrome operating system allow you to save your data in the cloud, where it is stored anonymously and used for improved speed and efficiency.
Google Drive is a generous offer, but it comes with limitations. The 100GB of storage you get in the first two years after purchase will expire.
Chromebooks can run Android apps from Google Play Store. This feature was launched in 2016, allowing users to download Android apps onto their Chromebook to use just like they would on an Android phone or tablet.
Chromebook users are left with limited third-party device support such as printers and scanners. In order to make use of these features, you will need an external printer or scanner for example – but then there's also the problem that comes from having two devices connected at once!
They are popular in education and schools. Chromebooks are popular in education and schools because they offer a low-cost alternative to other devices while still giving students access to the apps and tools they need.