Google Remote Desktop is a handy tool that allows users to access their home computer from any other computer or mobile device with an internet connection. However, one major inconvenience of the program is that copy and paste functions do not work properly. This can be a major inconvenience for users who need to transfer text between computers.
The recent version of the Chrome Remote Desktop extension has the option to enable copy and paste enabled by default. You can use Ctrl + C and Ctrl + V in the remote tab to carry out those 2 tasks.
That's for text. If you want to copy and paste files or folders, you need to use another feature via the extension's menu.
Chrome Remote Desktop provides users the ability to transfer with the Upload and Download options.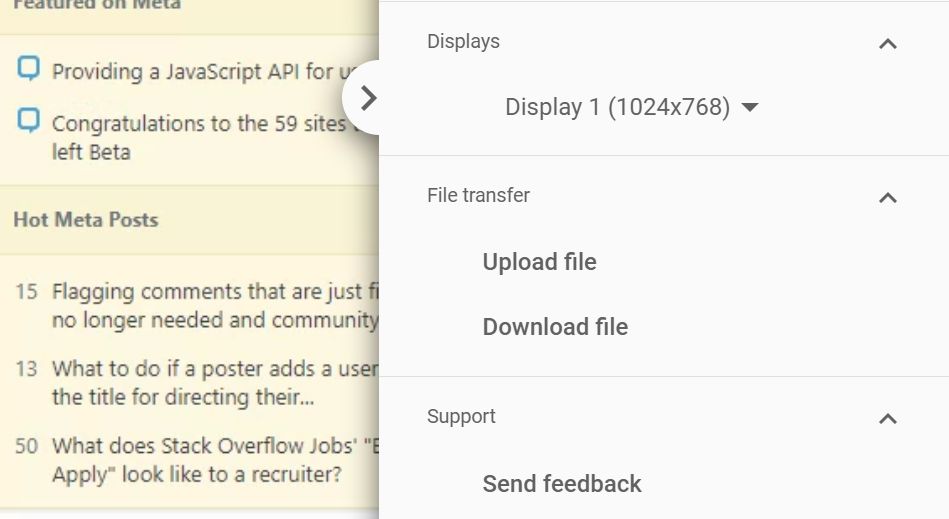 On the arrow on the right side of the extension, there is an arrow that will expand all of the available features and settings on tap. Then you can scroll down to the File transfer section to view menu items for moving files between 2 computers.