Google's decision to bring together its two operating systems, Chrome and Android, by putting Android apps on Chrome OS has allowed developers and adventurous users to use Chrome-friendly Android apps on their Chromebooks and Chromebases.
Chromebooks are a great way to stay organized, productive, and entertained. But there's no denying that third-party Chromebook extensions can make your life easier. From photo editors to productivity tools, these are the essential apps you need to know about if you're using a Chromebook.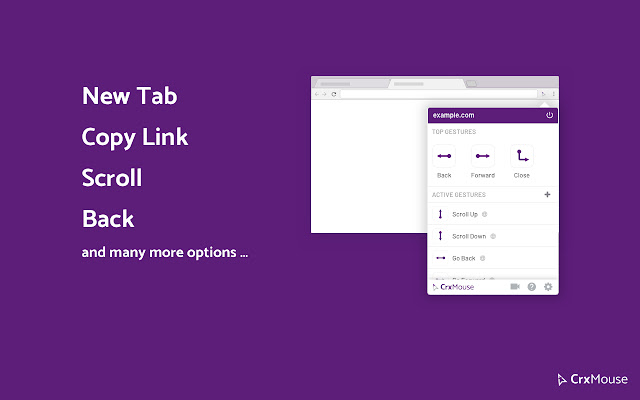 Are you looking for an efficient way of browsing, navigating, and searching the web? Look no further than crxMouse Chrome™ Gestures. With its super drag, simple mouse gestures, wheel gestures, rocker gestures, and ability to customize your own mouse commands, you'll be able to make navigation faster than ever.
All that- and it's totally free! We love being able to tailor our gestures so we can take full advantage of every mouse movement. And if you need to move your settings over to another browser? Not a problem – you can easily export your configuration information with the click of a button!
Mouse Gesture Built-in Actions: 
Press + Hold Right Button (anywhere on the screen) and Drag to perform the following: 
↓→ : close current tab
↓→↑ : open a new window
← : back
←↑ : reopen closed tabs
→ : forward
→↓ : scroll to bottom
→↑ : scroll to top
↑ : scroll up one page
↑↓ : refresh
↑↓↑ : force a refresh
↑← : move to the left tab
↑→ : move to the right tab
↓→↓ : close current window

Buffer's Chrome extension provides amazing convenience and efficiency for users looking to quickly and easily post content to social networks. With the click of a button, one can schedule posts direct from anywhere on the web, all while receiving updates as they are added to Buffer.com.
It offers a variety of user-friendly features that make content creation and management easy – it works with numerous channels, enables you to monitor social activity, and provides useful statistical analysis.
Although nothing is perfect, some may find that there are limitations such as only being able to manage three accounts or having to manually add images; however, in spite of these minor drawbacks, Buffer still remains an outstanding tool for managing online content with its versatile and accessible platform.
It's no wonder that Checker Plus for Gmail has earned almost a high rating, with over one million users loving the convenience and reliability of this incredible Chrome browser add-on. Keeping on top of multiple accounts is painless with Checker Plus – get notifications on your desktop, and listen to and delete emails without even having to open up Gmail.
Plus, you get the assurance that comes with using a trusted developer who builds useful extensions for hundreds of thousands of people. Here you'll also find an extensive FAQ as well as tech support that promises quick responses to all service inquiries.
On top of all this, Checker Plus is super safe and secure, since it requires minimal permissions.
FireShot makes creating and sharing screenshots from your web page incredibly easy. With one click you can capture a high-quality image of the full page or just the part that interests you. This output can be saved to PDF, PNG, JPEG, and many other formats for easy sharing.
Even if you're offline, FireShot still produces no traffic and can be used without any trouble. It also comes devoid of ads, spyware, and unnecessary permissions to simplify your experience further.
FireShot provides an impressive list of features: save to disk as PDF, PNG, or JPEG; capture visible parts only; send to Gmail; copy to clipboard, or even print out directly.
Get ready to make accessing and exhibiting your online content as convenient as possible with FireShot!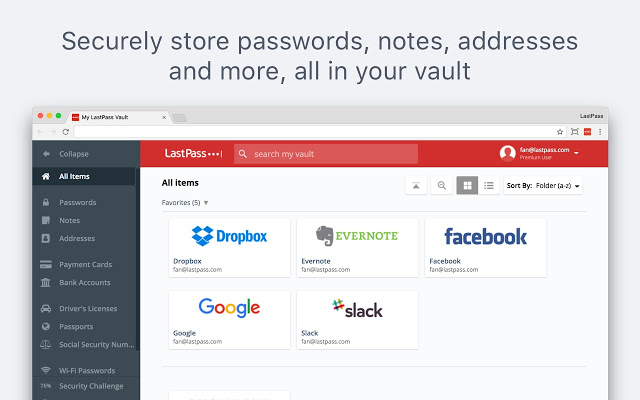 LastPass makes it easy to create strong passwords that are difficult to hack while still being able to remember them easily. It stores all of your passwords securely in one place so that they can be accessed from any device with just one master password.
With the LastPass Chrome extension, you can store and instantly access all your important data at any time, any place. No matter what device you use, all of your usernames and passwords will be logged in automatically. You can also fill out forms quickly with saved information such as addresses, credit cards, and more.
Plus, save important documents like passports and insurance cards for extra security. And don't worry about breaches – LastPass Security Dashboard gives you an overview of any weaknesses in your passwords so that you can take action to protect them.
With this Chrome extension, generate secure passwords to replace weak ones and keep your personal information safe!
With the Keepa extension, you can forget about disappointment when an Amazon product you're eying doesn't meet your desired price. This powerful tool continuously monitors the products you are interested in and provides detailed Price History charts Price Drops & Availability Alerts, so you never miss out on a great deal.
Plus, with its Compare and Track International Amazon Prices feature, you can track any product's prices in any global Amazon locale; a great way to get bang for your buck!
And when time is limited, check out their Daily Deals section where they present the best price drops of the day – guaranteeing that you'll find real deals every single time.
Speed Dial inspired by the Opera browser's default speed dial is a powerful Chrome extension that offers a range of customization options. Users can create their own Speed Dials – bookmarks to favorite webpages they visit most often – on their New Tab page, with the 'Most-Visited' category offering the full list of URLs accessed.
To make organization easier, VFD Speed Dial further allows users to 'group' websites according to the topic – this may include anything from 'Cars' to 'Games' or local interests. Such an intuitive and adaptable extension offers great flexibility for browsing activities; users get an easy personalized experience when accessing their new tab that makes navigation drudgery-free.
Session Buddy is the perfect tool for anyone who needs to easily manage and store their browser tabs without cluttering up their computer. With Session Buddy, you can save collections of open tabs that you can restore anytime, and you'll never have to worry about losing your open tabs in case of a crash.
For added convenience, you can even keep track of all your open tabs in one place – making it that much easier to find what you're looking for quickly. And with Session Buddy's powerful search feature, finding and managing your collections is simple!