A multimedia kiosk is a stand-alone electronic device that can play music, show photos, and videos, as well as provide information to the user. Multimedia kiosks are usually placed in malls or stores as a way to attract customers by providing more content than those found on posters or commercials.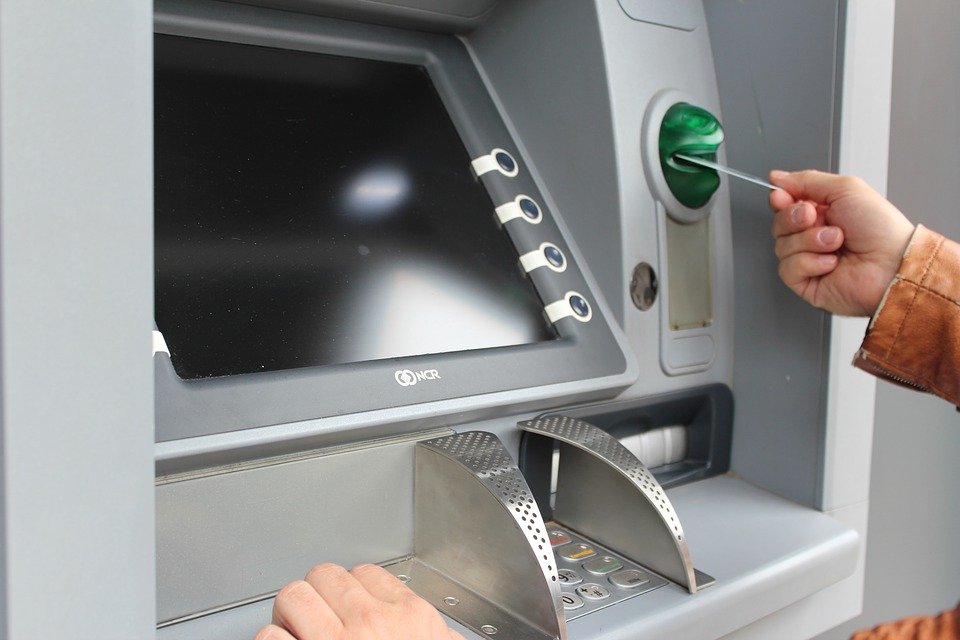 What is a Multimedia Kiosk?
The term "kiosk" means a stand-alone structure, often made out of wood, metal, or plastic, that stands in public places and functions as newsstands, snack bars, or information booths for people passing by seeking specific information on products or services. The name is derived from the Turkish word "köşk", meaning "pavilion".
Kiosks are sometimes called information pedestals or information booths in reference to their primary purpose to provide decoupled information access away from permanent human-staffed facilities. They can also be called towers (high-street), bollards/columns/posts/obelisks if they protrude out of the building.
Almost any regularly spaced, permanent structure specifically built to house equipment for providing entertainment or information is today likely to be called a multimedia kiosk even if it does not meet the definitions above.
This term has become increasingly popular in recent years especially because of its increased usage via advertising techniques. They are found in airports, malls, grocery stores, train stations, hospitals, and more.
Examples of Multimedia Kiosks
ATM Machine
ATM machines are largely considered to be the grandfathers of multimedia kiosks and they provide a good example of what these devices can do.
These machines generally offer ATM services such as balance inquiries, cash withdrawals, and more.
They may also perform simple transactions like selling movie tickets or movie rentals in addition to selling stamps, phone cards, and other such items.
Photo Printer Booth
Photo booths are devices that capture photo prints inside them. The photos are printed out on special paper and can be customized with unique effects or borders. They are used in amusement parks for photo souvenirs of the day's events.
Also, they are popular among social media users who want to take funny pictures of friends without using their cell phones' cameras.
Multimedia kiosks have taken this concept further by including an LCD screen so you can use your finger to create your own picture collage or write a caption before printing it out on demand.
What is a Multimedia Kiosk Used for?
A multimedia kiosk will typically have speakers for audio entertainment, a screen for video playback, and input controls such as buttons and touchscreen displays. The screen may be of any size from 12″ diagonally to 40″. In addition to playing movies or TV shows off an SD card inserted into the machine's slot, many of these devices also offer Web browsing capabilities through Wi-Fi connectivity. Some machines even include touchscreens with which you can make a selection.
Multimedia kiosks are usually equipped with software for photo viewing, audio playback (music), Internet access, games, video playback, and more. Some models include touchscreens or audio-video input controls such as buttons or jog dials. Many even offer Wi-Fi connectivity to make use of the Internet browser. Programs on these machines may be updated periodically by using an SD card slot.
These kiosks provide entertainment and information at any time of day in almost any place where there is some form of ambient light or activity that can attract attention. For example airports, bars/clubs, hospitals, malls/stores, gas stations, campgrounds/RV parks, car washes, etc…
Originally, these devices were used for advertising, which allowed businesses or organizations to play promotional videos at their kiosk. This might have been an advertisement for a specific product or service being offered by the business.
Although this is still popular use of multimedia kiosks, more and more stores are using them as a convenient way for customers to browse through different products on the screen. Another new trend is to make them interactive by allowing users to navigate with multitouch finger gestures.
ATM kiosk can be used for much more than just checking your bank account balance. We can also use it to pay bills, withdraw money, print photos, and even purchase movie tickets. The ATM machine is the grandfather of multimedia kiosks because they were originally used as an interface for financial transactions.
Since they run Windows XP Embedded, multimedia kiosks can be customized to provide access only to certain content. For example, some machines allow access only to photos while others may display travel information about an airport that it's located in. Many companies now offer services converting TVs into interactive multimedia kiosks.