You've been trying to open an MDB file for an hour without a successful result. What are you going to do now? A copy of Microsoft Access can come into play. An MDB file is an acronym that stands for Microsoft Database file which stores data in the form of tables and records with features like queries, triggers, stored procedures and indexes among others.
What's Microsoft Access? What's the MDB file? You came to the right place!
What is Microsoft Access/MDB File?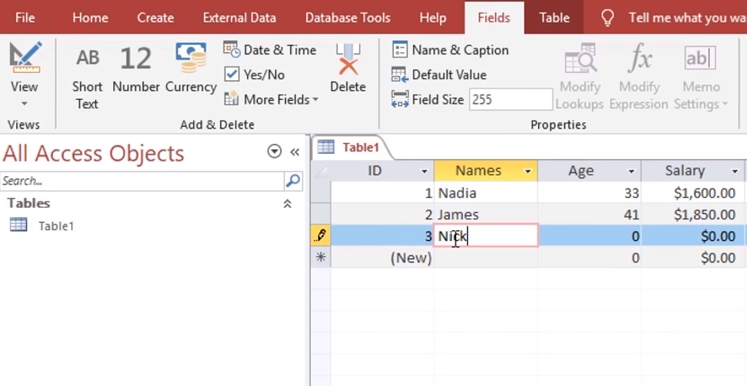 Microsoft Access is a database component of a productivity suite apart from Word and Excel. On the other hand, MDB stands for Microsoft DataBase and was used for years. In 2003, ACCDB was introduced into the market.
An MDB file is a database file that stores data in the form of tables and records. It supports features such as queries, triggers, stored procedures, and indexes. These days there are many other types of databases available to store your information; however if you need support for these functions then an MDB will be right for you.
Effective Tips to Open an MDB File without Access
Don't be disappointed when you're unable to open an MDB file. Try these useful and simple tips:
Use Microsoft Excel – Simple and Useful
The Excel is a quick way to see the content in an MDB file. Import the data in a spreadsheet by opening the Excel, switching to the Data tab, selecting the Access Data icon in the Get External Data section, locating the .mdb file on the hardware, clicking on Open button, choosing the table you want to add to Excel, and clicking on the OK button. That's it!
Take Advantage of an Open Source Alternative
Microsoft Office is the go-to option in productivity suites. There are also other open-source alternatives to try. The LibreOffice, for example, is worth it, and opening a .mdb file will be easy due to its Base application.
Try an MDB Opening Service Online
You've installed an application to open a file before. There's no platform required in using an online viewer in a specific browser.
MDB Opener is one of the most popular solutions over the internet. To use it, upload an MDB file, open it online, and access the details with a smile. Then, don't forget to export it to CSV format.
A Third-Party MDB Viewer is Worth the Effort
There are third party MDB viewer platforms to pick. MDB Viewer Plus is a quality investment. It is free and can ensure more significant savings over time. It edits both MDB and ACCDB files without some trouble. The application is also portable, and there's no extra software to download.
A Text Editor can also Come into Play
Windows Notepad and other text editors support an MDB file in some circumstances. For text-only files, the notepad is perfect. Also, accessing the content is possible within minutes.
Convert It to .Accdb Format
When notepad doesn't work, there's nothing to worry about. You can convert the file to .Accdb format and the conversion lasts for a few minutes to save your time.
Ask Help from a Qualified Professional
You have used a spreadsheet or notepad. How's the experience? Did you access the file? If none of them work, it's time to contact a certified and licensed expert. Although the service requires an extra cost, the chances of opening a .MDB file is higher than you've thought!
Avoid the hassles and ENJOY!