Listening to music is one of the favorite pastimes of the people of all ages all around the world. About this, technology innovation provides a systematic way to store music files. If you like to get your music in one device, you can use various Android music manager applications to help you sort your music. To help you get the best one, the following is the list of the top 5 Android music manager.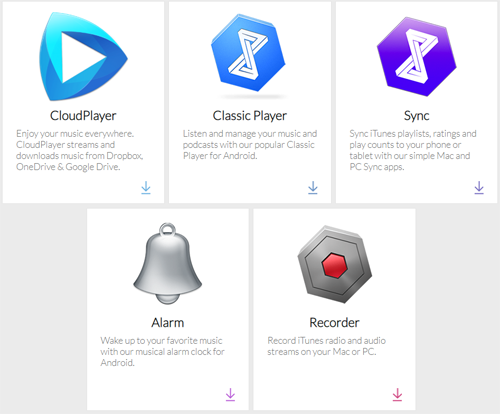 The Double Twist application is available for download for Mac as well as Window computers. If you desire to maximize its beauty, you need to have the app on your computer to download it on your mobile device. Meanwhile, the music syncing can also be done with a wireless network, but the apps must be on your devices to get the confidence of controlling over your music.
If you want to do this, you need to open the app on your computer and import it in your playlists. You can also pair your chosen device and pick the items that you desire to sync. Then, you can begin importing your files.
Winamp is among the most sought-after music managers in today's digital generation. It comes with the user-friendly and easy interface and other range of features. With Winamp, you can manage, play and sync your media files. It is considered a hub for music management solution. Other features of it include free music, free wireless syncing, and access to more than 50,000 internet radio stations. When you already downloaded the app, you can download media files or music files to winapp.
iSkysoft Phone Transfer
The iSkysoft Phone transfer for Mac or iSkysoft Phone Transfer for Windows is an app that is ideal for those who hesitate to buy a new mobile phone with the fear of putting their files on waste. You have nothing to worry because iSkysoft Phone Transfer provides the best solution for it.
It can restore the data of your phone in just a click. It is 100% safe backup for your phone to Mac. It can also support over 3,500 phones and various networks.
Airmore is an application that allows transferring music between your mobile device and PC possible. You don't need for cables, because a slick wireless can sync the process. It can run on a small memory and enables you to manage your phone with a computer browser.
iSyncr will help you to mix iTunes and Android. When you have iTunes app in your Windows PC, you can sync your music with this android music manager. It allows you to comfortably retain the iTunes files and sync it with your android phone.
With the above Android Music Manager, you can enjoy music without the fear of losing your media files. Music is a way of releasing one's stress and tension. It is a form of entertainment that can make you feel relaxed. You deserve to keep it secured with the help of android music manager. Get yours now!