There are lots of reasons why you need to look for your motherboard's model number or brand, like updating drivers. However, you may also need to check the capacity with other hardware discover specs or are simply searching for the same replacement.
Native Way

Perhaps the easiest and fastest way to know the model of the motherboard is by utilizing Windows System Information utility. Users of Windows 10 can access this menu by clicking Start and keying in System Information and choosing the app.
Within System Information you will find the motherboard model and make in the section of System Summary:
Third-Party Software
Not just are 3rd party systems profiles applications ordinarily free, but also providing an abundant of in-depth system data all in one place. CPU-Z is the most popular one.
If you are using OEM computer like Hewlett Packard or Dell, the model number might be the model number of the computer and not the motherboard. So, you are referred to technical documentation for the computer model. The documents can be downloaded straight from the manufacturer of the computer.
Documentation
The technical notes or documentation for the motherboard or computer also take account of the information of the motherboard. PDF versions can be downloaded from motherboard maker site or computer manufacturer.
Visual Identification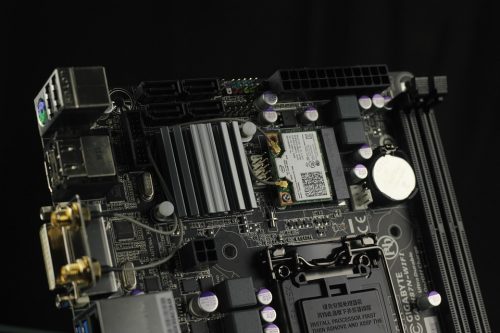 This is useful if you have got an old motherboard around but have lost the box. Almost all current mobos have the model number somewhere on the motherboard, even if some old mobos might be obscured by parts that need effort
On the other hand, it might be printed on a piece of attached paper, and do not be astounded if the name of the manufacturer does not appear on a few boards. Once you got the motherboard number, you can now update your drivers.