There are many Firefox users noticed that their installed browser extensions weren't usable. After accessing Add-ons page (about:addons) user can see that those extensions are disabled and a message that says "[Extension name] could not be verified for use in Firefox and has been disabled".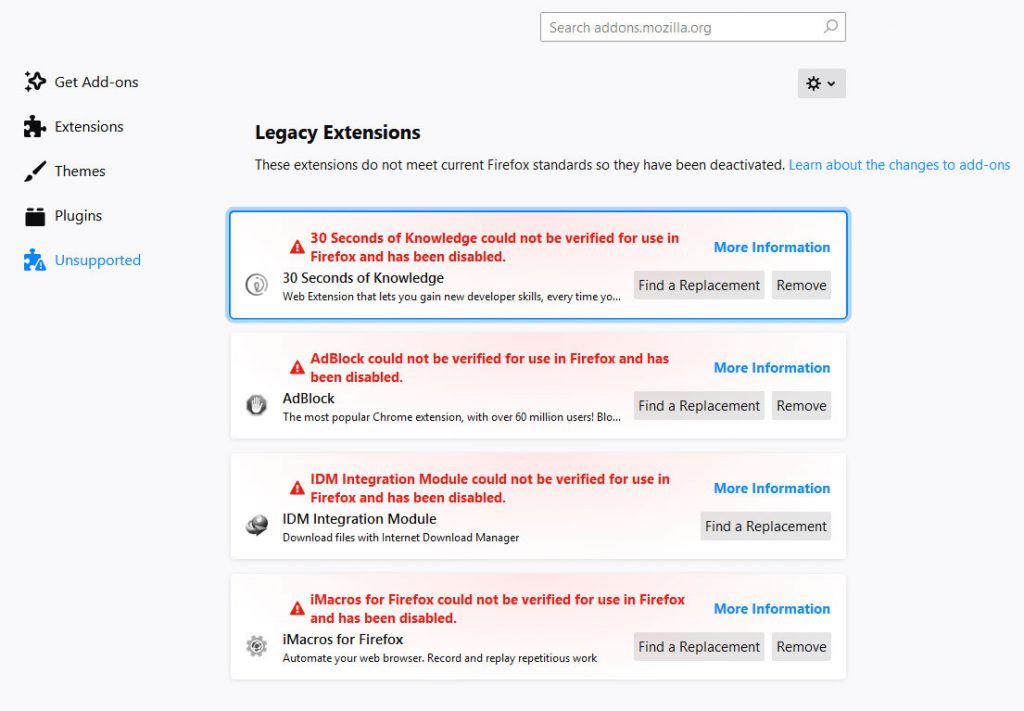 Firefox only suggests users to find a replacement and to remove the extension in question. This leaves users puzzled.
How to fix this issue
If you don't use certain extensions, just disable them according to Firefox's suggestion. However, it is not ideal. Many extensions are mandatory.
Mozilla started to roll out a fix for Release, Beta, and Nightly versions of Firefox. Users can download and install those versions to fix this issue.
There is another temporary solution you can try, which is to edit extensions.json. The file is located at
C:\Users\[YOUR_USER]\AppData\Roaming\Mozilla\Firefox\Profiles\eknvp9aw.default.
Open extensions.json using any text editor
Change appDisabledfrom true to false
Change signedState from -1 to 2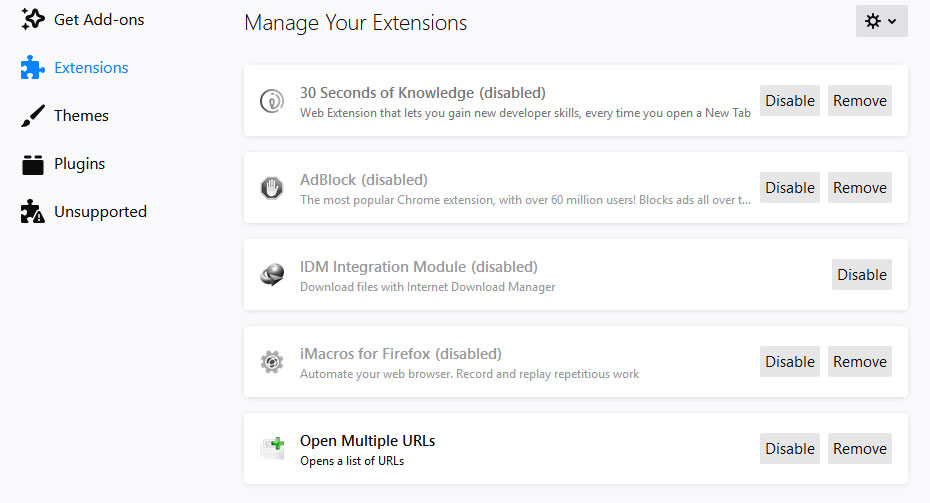 The real solution is to wait for Mozilla to update stable version of Firefox.