Your experience on a smart TV powered by Android mini pc can be enhanced with accessories. Here are the best accessories to make Android computing even easier.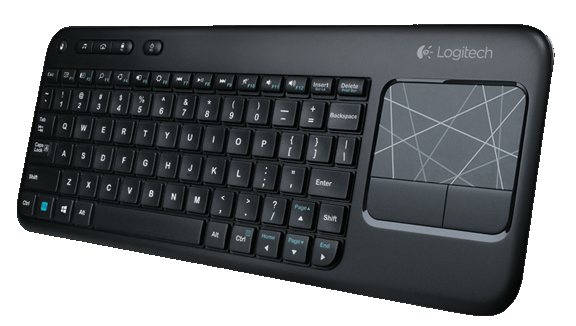 Like any computer, you'll want the functionality of a keyboard. With that in mind, Logitech has developed its K400 wireless model that comes complete with a full keyboard and touchpad. With low-profile keys and easily read characters, typing is quiet and easy. The multi-touch touchpad allows for you to use a variety of swipes and multi-finger touches for popular controls. This makes switching between web pages and opening new tabs even easier. It features Logitech Unifying wireless receiver that plugs into your TV's USB port and supports a range of up to 33 feet, perfect for controlling the device from the couch or even kitchen. The keyboard runs on two AA batteries and, under normal use, will be good for as much as a year without replacing the batteries.

AmazonBasics USB 2.0 4-Port Ultra Mini Hub
Using your television as a mini PC means the USB ports on your TV may get a workout with the optional game controllers, mice, etc. One way to avoid running out of USB space is with AmazonBasics 4-port mini-hub, which supports four additional USB ports while taking up just one TV port. The device supports USB 1.1 and 2.0 connections so it's compatible with all of the newest technology. Its also small and portable and does not require an external power supply as it is powered through its own USB connection to the TV. You'll also always know when you're connected thanks to an LED light indicator, which is lit when your linked and ready to use.
Logitech Rumblepad Gamepad
Your computer also doubles as your gaming system, and your mini PC is no different with access to thousands of gaming apps that can now be played through your TV. The perfect accessory for this is the Logitech Rumble Pad game controller. It features different operation modes for Android including joystick, keyboard and mouse and has all the buttons you are used to including two analog thumbsticks, directional pad and triggers. It also has an added feature as it vibrates along with your favorite game. Its built-in system will cause the controller to shake when, for instance, your character is hit by a bomb or when your car goes off-road. It connects to your TV via a USB cable.
Cisco-Linksys USB Ethernet Adapter
The Linksys Ethernet adapter can connect your mini PC to an existing Ethernet network in order to link everything from your game system, DVR and other computers to your mini PC. You can have access to all your files and applications in one place. The adapter connects through a USB cable and features an Ethernet jack to connect to your home network. It supports a data transfer rate of 100Mbps and features light-up indicators to show connectivity.