An android mini pc is a small device that runs on the Android operating system. It can be used to surf the web, play games, watch movies, and more. You've just gotten your hands on a new Android mini pc and you're eager to start using it. But wait! Before you get too far into your new TV experience, you should consider adding some accessories to enhance your viewing pleasure. In this article, we will introduce our five favorite TV accessories for Android mini pcs.
5 Best Accessories for Android Mini PC
A remote control
If you're planning on using your new mini pc as a regular TV, you'll want to invest in a good remote control. Regular TV remotes are not designed for use with Android devices and can be very frustrating to use. A specific remote control designed for use with Android devices will make your life much easier.
These remote controls are generally very user-friendly and allow you to access all the features of your mini pc with ease. You'll be able to quickly change channels, adjust volume, and even access apps and games with the click of a button.
In addition, most Android-specific remote controls come with special features like voice search and backlighting, making them even more user-friendly.
A wireless keyboard and mouse
A wireless keyboard and mouse are two of the best accessories you can get for your Android mini PC. With a keyboard, you'll be able to type out emails, documents, and web pages much faster than with the on-screen keyboard.
And with a mouse, you'll be able to navigate around your screen much more easily. Plus, both a keyboard and mouse will give you a much more comfortable experience when using your mini PC.
An HDMI cable
An HDMI cable is one of the most popular ways to connect a mini pc to a television or monitor. This cable will enable you to transfer audio and video signals from your mini pc to your TV or monitor. The cable is typically used to connect a mini pc to a larger screen, such as a television. However, it can also be used to connect a mini pc to a computer monitor.
The HDMI cable is typically installed by connecting the HDMI port on the back of the mini pc to the HDMI port on the back of the television or monitor. Once the HDMI cable is installed, you will be able to view audio and video signals on your TV or monitor.
A set of speakers
TVs have come a long way in recent years, offering superb picture quality and sleek designs. However, the built-in speakers on most TVs leave something to be desired. If you're serious about getting the most out of your viewing experience, then it's worth investing in a good set of external speakers.
Not only will this improve sound quality, but it will also give you more control over the volume and allow you to create a more immersive experience. Whether you're watching your favorite movie or streaming the latest TV show, a good set of external speakers can make all the difference.
A game controller
If you're planning on using your mini pc for gaming, then you'll definitely want to invest in a game controller. Gaming on a touchscreen can be fun, but it's not nearly as immersive as using a traditional game controller.
With a game controller, you'll be able to enjoy all your favorite Android games the way they were meant to be played.
Examples of Android Mini PC Accessories
Logitech Wireless Touch K400

Like any computer, you'll want the functionality of a keyboard. With that in mind, Logitech has developed its K400 wireless model that comes complete with a full keyboard and touchpad. With low-profile keys and easily read characters, typing is quiet and easy.
The multi-touch touchpad allows you to use a variety of swipes and multi-finger touches for popular controls. This makes switching between web pages and opening new tabs even easier. It features a Logitech Unifying wireless receiver that plugs into your TV's USB port and supports a range of up to 33 feet, perfect for controlling the device from the couch or even the kitchen.
The keyboard runs on two AA batteries and, under normal use, will be good for as much as a year without replacing the batteries.
AmazonBasics USB 2.0 4-Port Ultra Mini Hub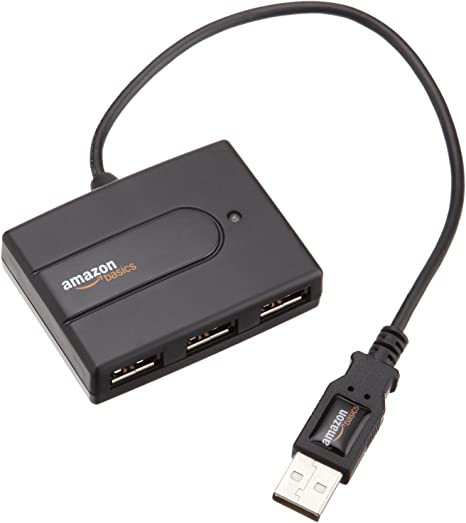 Using your television as a mini PC means the USB ports on your TV may get a workout with the optional game controllers, mice, etc. One way to avoid running out of USB space is with AmazonBasics 4-port mini-hub, which supports four additional USB ports while taking up just one TV port.
The device supports USB 1.1 and 2.0 connections so it's compatible with all of the newest technology. It's also small and portable and does not require an external power supply as it is powered through its own USB connection to the TV.
You'll also always know when you've connected thanks to an LED light indicator, which is lit when linked and ready to use.
Logitech Rumblepad Gamepad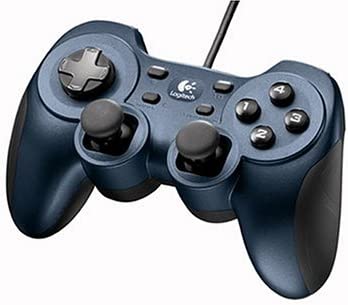 Your computer also doubles as your gaming system, and your mini PC is no different with access to thousands of gaming apps that can now be played through your TV. The perfect accessory for this is the Logitech Rumble Pad game controller.
It features different operation modes for Android including a joystick, keyboard, and mouse, and has all the buttons you are used to including two analog thumbsticks, a directional pad, and triggers.
It also has an added feature as it vibrates along with your favorite game. Its built-in system will cause the controller to shake when, for instance, your character is hit by a bomb or when your car goes off-road. It connects to your TV via a USB cable.
Cisco-Linksys USB Ethernet Adapter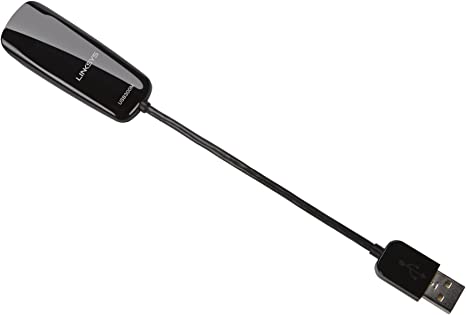 The Linksys Ethernet adapter can connect your mini PC to an existing Ethernet network in order to link everything from your game system, DVR, and other computers to your mini PC. You can have access to all your files and applications in one place.
The adapter connects through a USB cable and features an Ethernet jack to connect to your home network. It supports a data transfer rate of 100Mbps and features light-up indicators to show connectivity.
These are just a few of the best accessories for Android mini PCs. You may use these accessories to get the most out of your new device and improve your TV enjoyment with them.