If you are looking to play games on the Amazon Fire TV setup, you're going to want to look seriously at this Amazon Fire game controller.
With literally hundreds of thousands of mobile games available to you through the Amazon Fire TV, this is the kind of "extra" you might not be able to go without. Here's our quick breakdown of the Amazon Fire gain control so that you know whether or not it's a purchase that you should make!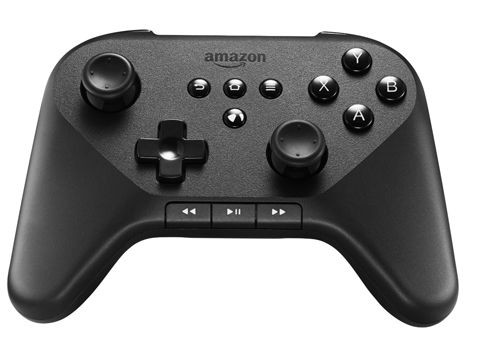 Visit Amazon Fire Controller official website
Initial impressions
At first blush, the Amazon Fire TV game controller looks a lot like most of the modern game controllers for PlayStation and Xbox devices. This is not a bad thing.
It feels pretty solid in the hand, and is perfectly balanced so that it feels immediately comfortable – like you've used for years and years. A little bit on the expensive side (as of this writing, it will set you back about $40 or so), the functionality that you're going to be able to enjoy definitely outweighs the price tag.
Pros
There is a lot to love when you purchase the Amazon Fire game controller.
You're going to be able to:
Play any of the mobile games available on the Amazon Fire TV platform
Leverage the same kind of controls you would have gotten with a next generation gaming console
Use secure wireless Bluetooth transmission to control your Amazon Fire TV from anywhere in the room
Take advantage of the energy efficiency built into the controller, giving you up to 55 hours of playing time on a single set of AA batteries
It also has media control buttons on the bottom of the device, allowing this Amazon Fire game controller to double as an Amazon Fire TV remote right out of the box!
Cons
If there is a negative to the Amazon Fire game controller, it would have to be the fact it doesn't take advantage of rechargeable battery technology like the next generation console controllers already out there.
Obviously, this isn't a dealbreaker for most – but it's something that you want to be aware of.
Final verdict
Even though we have only had our Amazon Fire game controller for a little while, it's already become the only way that we interact with our Amazon Fire TV console set up.
Don't be surprised if you lose the "in the box" Amazon Fire TV remote control without missing it – especially if you're a bit of a gamer – thanks to this amazing game controller.