If you are looking to play games on the Amazon Fire TV setup, you're going to want to look seriously at this Amazon Fire game controller.
With literally hundreds of thousands of mobile games available to you through the Amazon Fire TV, this is the kind of "extra" you might not be able to go without. Here's our quick breakdown of the Amazon Fire gain control so that you know whether or not it's a purchase that you should make!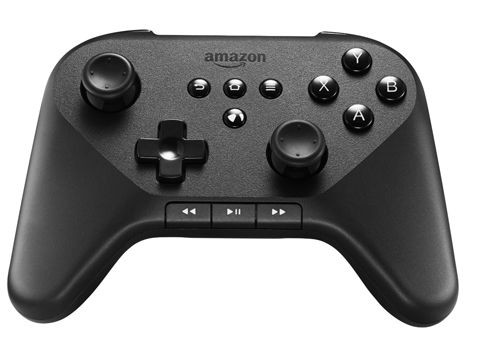 Visit Amazon Fire Controller official website
Initial Impressions
Upon first glance, the Amazon Fire TV game controller bears a striking resemblance to the modern game controllers designed for PlayStation and Xbox devices. This familiar design is a plus, as it instantly feels comfortable and ergonomic in your hands.
The controller boasts a solid build quality and a well-balanced weight, giving it a premium feel. Despite being slightly on the expensive side, priced at around $40 at the time of writing, the functionality and performance it offers outweigh the cost.
Pros
The Amazon Fire game controller offers a multitude of advantages that make it a compelling choice for gamers. Here are some key benefits:
Access to a Vast Library of Games: With this controller, you can seamlessly play any mobile game available on the Amazon Fire TV platform, expanding your gaming options significantly.
Console-Like Controls: The controller provides a familiar gaming experience, as it offers the same type of controls you would find on next-generation gaming consoles. This ensures precise and responsive input for an enjoyable gaming session.
Wireless Bluetooth Transmission: Utilizing secure wireless Bluetooth technology, the Amazon Fire game controller allows you to control your Amazon Fire TV from anywhere in the room, eliminating the need for cumbersome wires and cables.
Energy Efficiency: The controller is designed to be energy-efficient, offering up to 55 hours of gameplay on a single set of AA batteries. This extended battery life ensures uninterrupted gaming sessions without frequent battery replacements.
Dual Functionality: In addition to its gaming capabilities, the controller features media control buttons on the bottom, enabling it to function as an Amazon Fire TV remote right out of the box. This dual functionality adds convenience and eliminates the need for multiple devices.
Cons
While the Amazon Fire game controller offers numerous advantages, there are a couple of drawbacks to consider:
Lack of Rechargeable Battery: Unlike some next-generation console controllers that utilize rechargeable battery technology, the Amazon Fire game controller relies on standard AA batteries. While this may not be a dealbreaker for most users, it's worth noting that you'll need to keep spare batteries on hand for extended gaming sessions.
Final Verdict
In our experience, the Amazon Fire game controller has quickly become an indispensable accessory for our Amazon Fire TV console setup. Its comfortable design, console-like controls, and extensive gaming library make it an excellent addition to any gamer's arsenal. The controller's ability to double as a media remote further enhances its value. Although the absence of rechargeable battery technology is a minor inconvenience, the overall benefits of the Amazon Fire game controller outweigh this drawback.
If you're an avid gamer or simply seeking an enhanced gaming experience on your Amazon Fire TV, we highly recommend investing in the Amazon Fire game controller. Prepare to bid farewell to the traditional remote control as this remarkable controller takes your gaming sessions to new heights of enjoyment and convenience.
Note: The Amazon Fire game controller is continually evolving, and it's recommended to check for the latest features and pricing before making a purchase.