What's the best way to get your guests talking? Throw a party! And what better time than now, when summer is just around the corner. With all of this warm weather on its way, it's time to start thinking about how you can have fun with friends and family outside. But before you invite everyone over for pizza and beer, make sure you've got these 7 quick tips down-pat: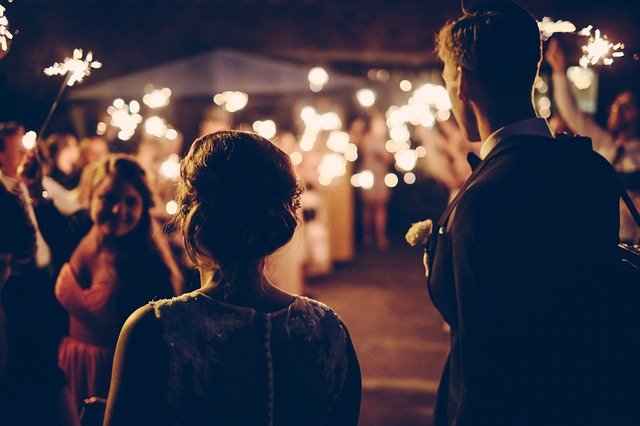 Manage Your Guests
A house party is not good if people do not come. You ask your friends to come, and then you ask other friends to invite their friends. You can have a lot of people at the party. But usually only about 30% of your friends will reply that they will come to the party. And on the day, usually 67% of those who said they would come show up for the party.
Make sure there are enough seats available for everyone. You don't want someone to be standing in front of your TV while they're waiting for their turn at Mario Kart (even if they are more skilled than anyone else in the room). If space is limited, consider adding an outdoor sectional couch or lounger to your space.
Choose a Theme
Deciding on a theme for your party is really the best way to get things started. If you know that everyone will be dressed up as their favorite superhero, then it's time to start looking at Batman vs Superman themed decorations and food options.
You can also base your house party around an activity like painting or playing games together–this is especially helpful if you want people who might not usually hang out with each other to interact in a friendly setting. And hopefully have fun!
If all else fails, ask guests what they would most enjoy doing during the event and go from there! It doesn't matter so much where the idea comes from; just make sure everybody has something they can do (and want) while visiting your home-turned-party place.
Prepare the Stage for the Show
If you're hosting a party in your own home, start by cleaning up and removing any potentially dangerous items. You want to set the stage for people to have fun, not get injured!
Then make sure that there's plenty of seating available–the last thing anyone wants is to be standing around awkwardly while chatting with others all night long. It also wouldn't hurt if you had some games or activities lined up so guests can interact more easily when they visit your abode.
The next step? Make it look like a house party–decorate with balloons and streamers, purchase paper lanterns from Party City (or another retailer), paint walls if necessary and spruce up any furniture that may need a touch-up. Finally, make sure that you have a sound system set up so your guests can enjoy music while they kick back and relax.
Warn Your Neighbors
It's always a good idea to let your neighbors know that you'll be having guests over. This will help avoid any misunderstandings or complaints later on.
If you have a party, go and talk to your neighbors. Tell them when it will start and stop. Stick to the time if you can! If you cannot find your neighbors, put up a notice on their mailbox or door.
Pick a Song List
Create a playlist of songs that fit your theme and play them throughout the night. Invite your guests to request songs.
Before the party starts, make a list of some popular artists and songs in case people ask for them. If you have a playlist with high-energy music on it, put up signs reminding people not to run around or jump off furniture while they're at your house!
Food & Drinks
You should get some beer, wine, champagne, or other drinks that will be easy to serve. Only serve enough so that people will have a good time but not too much so they're wasted!
Providing snacks like chips, pretzels, and candy in bowls throughout the night is good to keep energy levels up when folks get hungry or need something to snack on between drinks. Provide guests with water bottles or cups so they don't have to go searching for one if they get thirsty and just in case someone gets dehydrated.
Have an Exit Strategy
Deciding the right time to end the party is a little tricky. If you end it too early, your guests will still want to hang around and have fun. But if you let the party go on too late then people might not be able to drive home or find other transportation options because they're drunk!
Before the party starts, plan for an exit strategy by choosing a specific time when everyone is going to leave. To avoid any misunderstandings or complaints later on, make sure that once that time arrives you speak up about how much longer until the next stop (like "We'll be leaving in five minutes.").