Ocean's music is one of the best ways to help people relax and relieve stress. Following music ocean apps can put their users under stress-free environment anywhere anytime.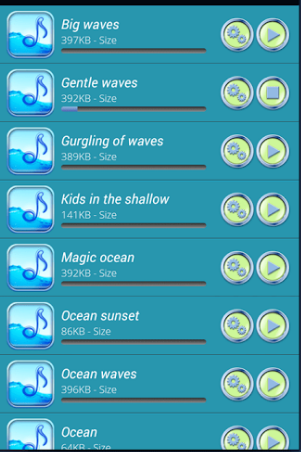 Music Ocean
Music Ocean is simple and straight. It lets you listen to sounds from the nature, which is the perfect app to relax and sleep with all relaxing music and sounds.
Ocean Music
Ocean Music help you to relax with simple and clear ocean sounds. Ocean Music broadcasts sound of the ocean waves while shows a view of the beach no matter where your location is. In this app, you will hear other few nature sounds such as seagulls along with the main sea sound on a continual loop.
Ocean Sounds Free Ringtones
Ocean Sounds Free Ringtones offers users an options to set their new ringtones with nature's sound. Users can sit back and relax before the most beautiful soothing ocean sounds for Android. These free relaxing ringtones include a collection of different ocean waves sounds — gentle waves, big waves, phone on the beach, ocean tide lapping on the shore, birds, flowing water, rain on ocean beach, and many more.