Laptops are a great way to get work done from anywhere, but sometimes audio issues can arise. Your laptop's audio system is important for getting work done, so it can be frustrating when you're having problems with sound. You may have a glitch in the output tone of voice or an issue connecting external devices that need to plug into your computer and then connect to speakers (either through Bluetooth or wires). Some people experience issues where their entire speaker isn't working altogether.
Maybe it's a simple software problem or perhaps there is something wrong with the hardware. In this article, we will go over some of the most common laptop audio problems and how to fix them.
Some Methods to Fix Laptop Audio Not Working In Windows 10
Check if Speaker is Connecting
Many times, laptop speakers can have a problem connecting properly with the motherboard and begin to fail. In this case you will want to make sure that your audio device is listed in the Device Manager of Control Panel. The speaker's name should be listed there, if not make sure that the audio or sound device is enabled in the Device Manager.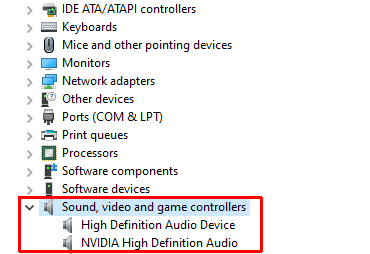 Check Sound Volume
If your speakers are connected and working, but you cannot hear any sounds on your computer then there might be a problem with your sound card. This could mean that there is a hardware problem with the motherboard or that it isn't configured correctly within the operating system. Once again, the sound card should be listed in your Device Manager. If it isn't then you will want to re-install the audio device driver for that device and see if that fixes the problem.
Before doing so, you can check if the audio volume is turned off or being set at low value. You might accidently turned it off. You can view the speaker icon on the right side of the task bar.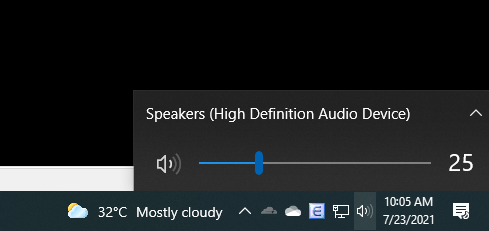 Try Using Headphones
If the sound on your laptop does not work, try plugging in your headphones and see if you can hear anything. If you can hear something through the headphones, but not from your laptop speakers, it may be a problem with your laptop's speakers.
If you have a USB headset, plug it in and check if it works. If you get any sound, then the problem is coming from your speakers.
Update Audio Driver
If you have an issue where no audio is playing through your laptop's built-in stereo speakers once you unplug a set of headphones then you might want to check into updating the audio driver for Windows 10.
Access Device Manager > Sound, video and game controller.
Right-click on High Definition Audio.
Choose Update driver.
After installing that update continue testing out the sound output and make sure that there isn't any static.
Run Audio Troubleshooter
The Windows audio troubleshooter can help fix problems with your laptop's sound.
Access Start > Settings > System > Sound.
Select Troubleshoot.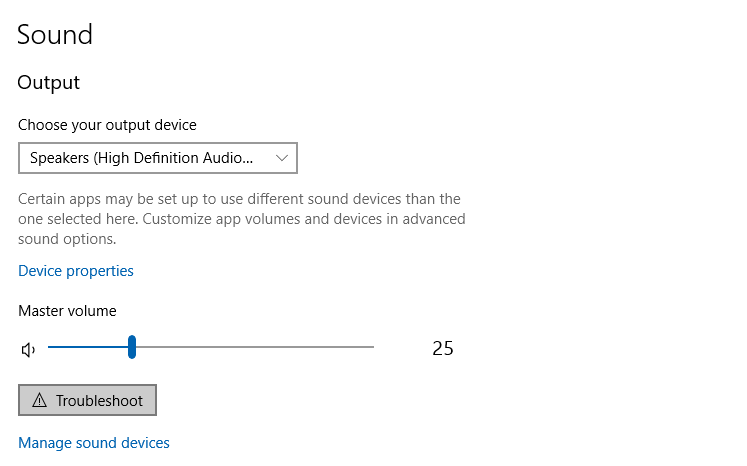 Update Windows
This is the last resort for fixing audio not working in Windows 10. If you've already tried the other methods mentioned above, and still your laptop speakers aren't working properly, then check for new updates from Windows to see if there are any driver updates that will fix your problems.
Conclusion
Audio is an important part of using a computer whether it's listening to music, watching movies, or playing games. While troubleshooting audio not working on your laptop can be frustrating, it's usually easy to get the problem fixed. If you are experiencing issues with your laptop speakers and have tried all of these steps, then you should seek assistance from a professional tech support company.