Greetings, digital creators, meme maestros, and aspiring professionals alike! You're probably here because you've caught wind of the fact that Photoshop, the gold standard of graphic editing software, might just be within your grasp… for FREE!
Photoshop isn't typically freely accessible, regardless of whether your aim is to whip up a side-splitting meme or ace a serious project for a high-profile client. But, what if I told you there's a cheeky workaround? 
Steps to Get Photoshop for Free
Visit Adobe's Website: Start off your journey by heading over to the Adobe website. Look for that enticing 'Free Trial' button and give it a click. It's your ticket to a week of Photoshop fun!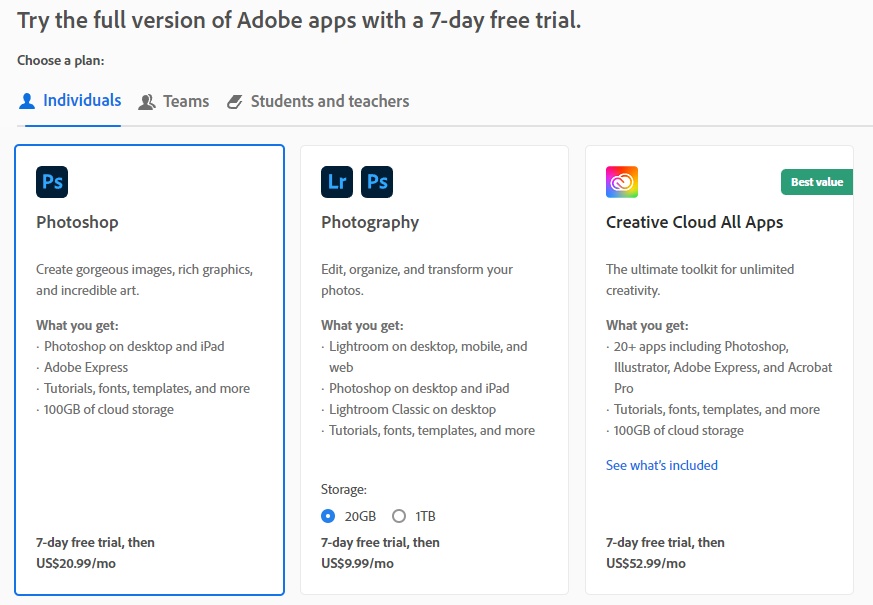 Choose Your Trial: Adobe offers you three distinct free trial options, each with access to Photoshop. Pick the one that best suits your needs and proceed.
Enter Your Email Address: After choosing your trial, you'll have to enter your email address on a checkout page. Don't worry, you won't be charged, as long as you remember to cancel within the seven-day trial period.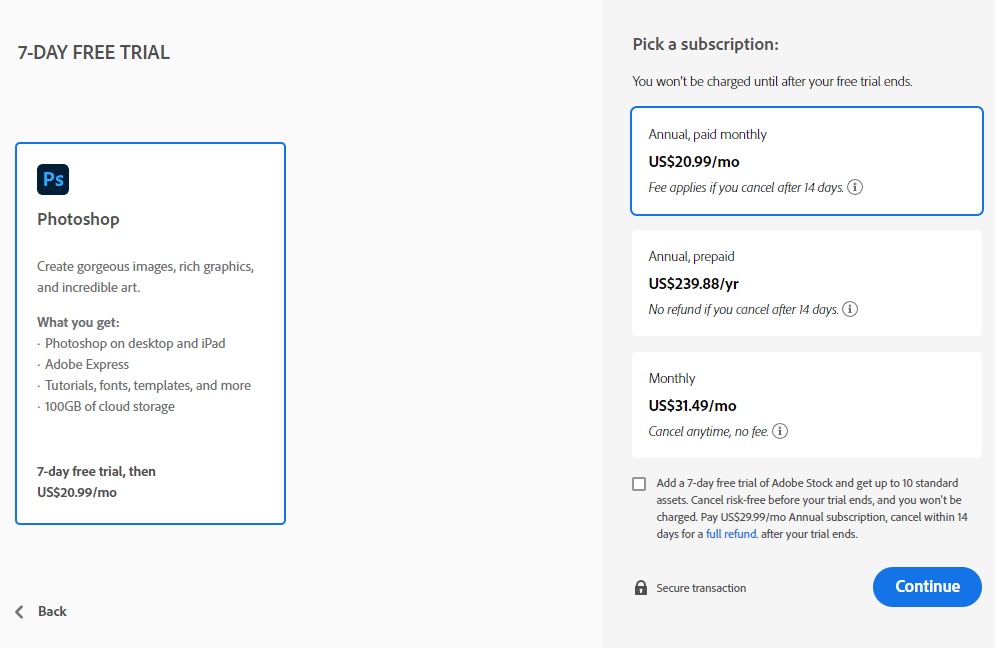 Install Photoshop: Now, it's time to install your new toy! Open the Photoshop Installer file from your browser's Download folder. Install both Photoshop and Creative Cloud desktop software. Brace yourself, Adobe may try to entice you with more products.
Complete the Setup: You'll be asked to answer a few simple questions and either link to an existing Adobe account or create a new Creative Cloud membership. It's a straightforward process, so you'll breeze through it.
Enjoy Your Free Trial: Congratulations! You've successfully downloaded the free trial and can now enjoy seven days of Photoshop goodness. Experiment, create, and enjoy your brief stint with this professional tool.
The Tricky Part: Avoiding Unwanted Charges
Now, a word of caution. After your seven-day free trial, the full fee kicks in unless you cancel your membership. If you're just in this for a week of free editing, make sure you remember to cancel before your trial ends.
It's like borrowing a library book — don't forget the return date, or you'll get slapped with a late fee.