A few years ago full-length movies became available on YouTube and they were removed within hours. For some of you, this may mean that there are no movies of this kind available on this site. Well, you are wrong. The movies with the full length are available today and they can be watched on any device. Let's see the ways you can use to find those movies.
Search for full-length movies
The first method is the simplest and usually will do the trick. All you have to do is to type the name of the movie you are looking for and add full-length or full-length movie. You can use the full movie as well. This means that the results are going to be categorized and include the full versions of the specified movie. There won't be thrillers involved or the scenes compilations.
Using length filter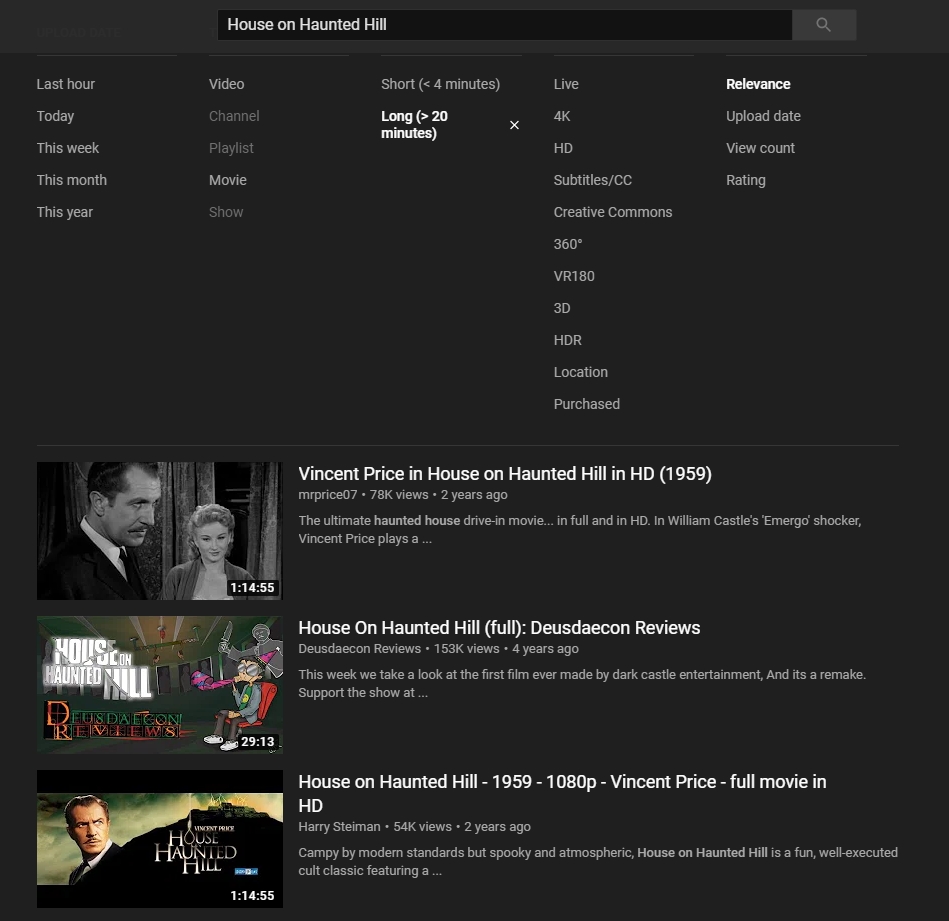 Here we have another method that works well. It also can be an addition to the first method we have explained. It means that you need to type the name of the movie and add full-length. But, then you click on filter option located at the top of a page and select the length needed. You can select between 20 minutes, above 4 minutes and etc.
Keep in mind that a cartoon will last 30 or 20 minutes. A full movie can be up to 3 hours long. Use the filter accordingly.
Use movie filter
Yes, it is another filter-based method that is more than just helpful at the moment. Here you need to look for a movie using the name of the main actor, director, plot or some other, important element. This translates into being able to find a lot of movies based on the filter and to easily play the one you like.
Type the name of an actor (just an example), like Nicolas Cage and then add coma and then the movie. This translates into results that will be presented to you accordingly. You will get the list of movies that star the mentioned actor and only movies will be presented. TV shows, documentaries, and etc. won't.
Find a channel with full-length movies
And now we have a method that may be the best of them all. It is definitely the simplest one if you are lucky. Basically, you need to type the name of a movie and then type the word channel next to it. This will present you all the channels with the full-length movies. Now, you pick a channel you like and play the first movie. It is a very easy and simple process that can be the most effective of them all.
This method may not always work, so keep in mind that you may have to use it as an addition or an alternative.
Conclusion
These methods work in 2019 and they will continue to work in the future. Now you can find the movies in full length and you can enjoy watching them at any given moment.