Haikyuu is one of the most popular sports anime series in recent years. It was a huge hit in Japan and has gained popularity worldwide. Haikyuu is about Karasuno High School's volleyball team overcoming its past to make it into the national tournament, where they face off against other high schools with strong players. The anime follows their journey as they train hard and learn new skills together so that they can become stronger than ever before!
Haikyuu Characters' Birthdays
Shouyou Hinata's birthday:
June 21
Kageyama Tobio's birthday:
December 22
January 1st – Asahi Azumane
January 6th – Kiyoko Shimizu
January 10th – Ittetsu Takeda
January 14th – Tamahiko Teshiro
January 19th – Aoi Himekawa
January 23rd – Haruki Komi
January 25th – Rintaro Suna
January 27th – Takahiro Hanamaki
January 29th – Keisuke Unnan
February 3rd – Sachiro Hirugami
February 10th – Takehito Sasaya
February 14th – Hayato Yamagata
February 15th – Hisashi Kinoshita
February 17th – Ren Omimi
February 19th – Hayato Ikejiri
February 22nd – Taketora Yamamoto
February 27th – Go Akaizawa
March 1st – Issei Matsukawa
March 1st – Shigeru Yahaba
March 3rd – Ryunosuke Tanaka
March 8th – Akiteru Tsukishima
March 13th – Heisuke Riseki
March 13th – Akane Yamamoto
March 20th – Kiyoomi Sakusa
March 22nd – Kazuyoshi Bessho
March 25th – Akira Kunimi
April 3rd – Shinji Watari
April 3rd – Yudai Hyakuzawa
April 4th – Aran Ojiro
April 5th – Keishin Ukai
April 5th – Alisa Haiba
April 8th – Nobuyuki Kai
April 8th – Wakatsu Kiryu
April 12th – Michinari Akagi
April 12th – Motoki Teradomari
April 14th – Wataru Onaga
April 15th – Taichi Kawanishi
April 16th – Kazumasa Hanayama
April 16th – Korai Hoshiumi
April 18th – Yuji Terushima
May 4th – Kenjiro Shirabu
May 5th – Saeko Tanaka
May 17th – Nicolas Romero
May 20th – Satori Tendo
May 30th – Hana Misaki
June 6th – Yutaro Kindaichi
June 8th – Aikichi Suwa
June 10th – Hajime Iwaizumi
June 11th – Shunki Kawatabi
June 13th – Koshi Sugawara
June 21st – Hinata Shoyo
June 27th – Gao Hakuba
July 1st – Suguru Daisho
July 5th – Shinsuke Kita
July 9th – Kanji Koganegawa
July 20th – Toru Oikawa
July 30th – Motoya Komori
August 1st – Yui Michimiya
August 1st – Nozomu Mami
August 2nd – Yamato Sarukui
August 4th – Kazuma Numai
August 8th – Morisuke Yaku
August 13th – Wakatoshi Ushijima
August 13th – Takanobu Aone
August 17th – Kazuhito Narita
August 20th – Takeru Nakashima
August 21st – Hitoshi Ginjima
August 22nd – Tsutomu Goshiki
August 24th – Yoshiki Towada
August 29th – Tatsuki Washio
August 30th – Kosuke Sakunami
September 1st – Izuru Nozawa
September 4th – Hitoka Yachi
September 6th – Kaname Moniwa
September 9th – Naoyasu Kuguri
September 20th – Kotaro Bokuto
September 27th – Kei Tsukishima
September 29th – Shohei Fukunaga
September 30th – Akinori Konoha
October 5th – Atsumu Miya
October 5th – Osamu Miya
October 9th – Sakae Echigo
October 10th – Yu Nishinoya
October 18th – Noboru Akimiya
October 19th – Eikichi Chigaya
October 30th – Lev Haiba
October 30th – Reon Ohira
November 1st – So Inuoka
November 4th – Kazuki Maruyama
November 8th – Yasushi Kamasaki
November 10th – Tadashi Yamaguchi
November 11th – Eita Semi
November 17th – Tetsuro Kuroo
November 29th – Keiichiro Kanbayashi
December 16th – Yuki Shibayama
December 19th – Mika Yamaka
December 22nd – Tobio Kageyama
December 31st – Daichi Sawamura
Popular Characters
The Haikyuu anime features a diverse cast of characters that are all unique in their own way. It can be hard to pick one favorite, but we've narrowed it down for you! In this blog post, we will discuss the top Haikyuu anime characters and why they're so great.
Shouyou Hinata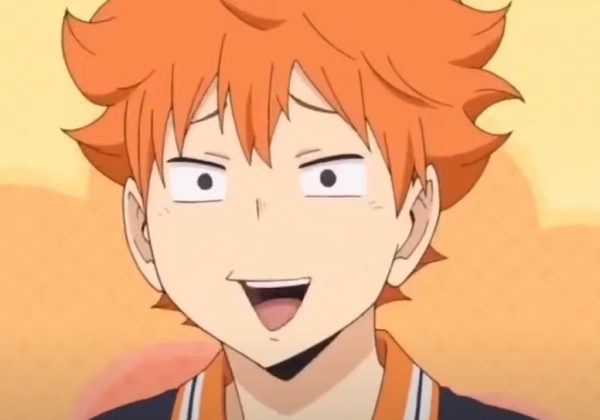 Shouyou Hinata has a bright and cheerful nature. He is the youngest member on Karasuno's team, and as such he has a lot to learn. He hopes to one day become the ace of his school's volleyball club.
Shouyou smiles at people with an open attitude because he wants them all to be friends! His positive outlook makes him optimistic about everything that life throws in his way.
Aside from being outgoing, Shouyou also possesses great athleticism. He can jump very high and easily moves himself around with agile movements. These qualities make him perfect for catching spiker balls.
Kageyama Tobio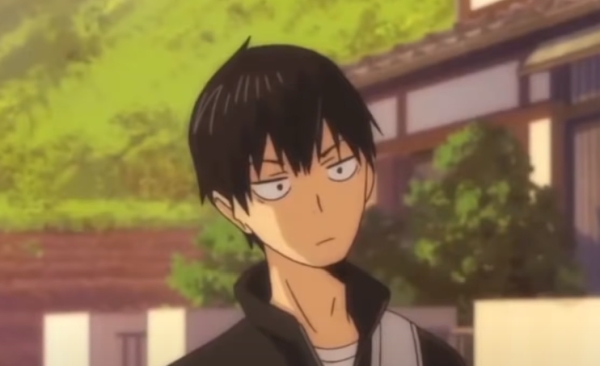 Kageyama Tobio is the protagonist of the show who has a strong sense of justice and is always determined to make his team win. He's also an amazing setter with excellent skills at reading the game. His passion for volleyball is infectious and he's always willing to help people improve themselves which makes him incredibly likable.
Akaashi Keiji
The vice captain of Karasuno who also plays defense . He's the backbone of their team and has a strong sense for how to win. His cool demeanor makes him difficult to read but he is incredibly passionate about volleyball which we love!
Tooru Oikawa
Oikawa is introduced as the protagonist in the first two arcs of Haikyuu, where he initially appears to be only an antagonist. He seemed to appeal greatly to the female students for his good looks, charm, flirtatious nature.
Kenma Kozume 
Kenma Kozume has a calm personality. He's also very intelligent and can talk about a variety of topics interestingly. Regardless of the occasion, however, he remained cool and collected.