Shaman King is an anime series that has been popular in Japan for many years. The manga was created by Hiroyuki Takei and the anime was produced by TV Tokyo, Nippon Animation, and Xebec. It follows a group of fighters as they battle against each other to become the Shaman King.
Shaman King Characters' Birthdays
In Shaman King anime, many of the characters have different birthdays! Here are just a few that you might already know about from other parts of life:
January 1, 1986 – Ren Tao
January 6, 1385 – Amidamaru
January 8, 1926 – Ching Tao
January 26 – Miine
February 9, 1987 – Pirika
February 22, 1995 – Hakuoh
February 25 – Rajim
March 2 – Iron Maiden Jeanne
March 24 – Kino Asakura
March 31, 1895 – Shamon
April 8, 1966 – Faust VIII
April 12, 1960 – Ran Tao
April 24, 1971 – Kalim
May 6 – Bunster
May 12, 1985 – Yoh Asakura and Hao Asakura
May 17 – Lyserg Diethyl
June 6, 1990 – Nichrom Patch
June 17, 1988 – Tamao Tamamura
June 29, 1963 – Eliza Faust
July 2, 1919 – Youmei Asakura
July 13, 1975 – Chrome
August 13,1383 – Mosuke
September 1 – Anateru
September 5, 1986 – Manta Oyamada
September 11 – Peyote
September 16, 1971 – Silva Patch
September 18 – Kevin
October 1, 1921 – Goldva
October 2 – Chocolab
October 10, 1981– Jun Tao
October 26 – Lililala
November 6, 1993 – Lip and Rap
November 14, 1374 – Tokagero
November 17 – Marco
November 27, 1985 – Horohoro
November 29, 1948 – Lee Pyron
November 30, 1956 – En Tao
December 3 – Bluebell Block
December 24, 1982 – Ryunosuke Umemiya
Popular Characters
There are so many different characters in Shaman King anime and we hope that you can find one to like on this list! You'll see some of these characters around throughout the show. Others might only make a small appearance, but they're all important!
In this blog post, we will discuss different characters from Shaman King anime that you might find interesting or know about already!
Yoh Asakura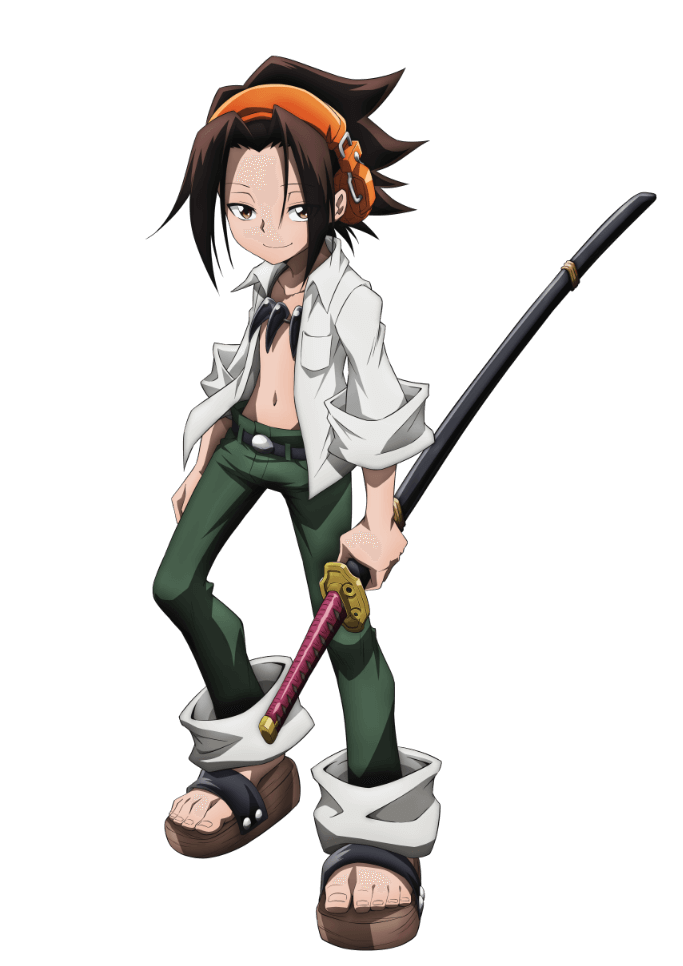 Yoh is the main protagonist of Shaman King. He's a kind and caring person who values his friends and family above all else. It might seem like he lacks ambition, but that's only because Yoh wants to live a life without any regrets!
Anna Kyoyama
Anna is one of Yoh's most trusted allies in battle against Hao Asakura. She has incredible skills as an Onmyodo mage with her twin brother Horo by her side. What will happen when she becomes pregnant? Will it be possible for Anna to fight alongside Yoh after this major change?
Manta Oyamada
Many people think Manta Oyamada is weak. But don't be fooled by his small stature and cheery attitude. Manta is one of Yoh's most loyal friends who helps the Shaman king fight against evil forces in search for happiness.
Ryu
Ryu was originally a member of Hao Asakura's team known as Kankuro, but after fighting alongside Anna he switches sides to join Team Funbari Onsen. He has been with them ever since! Will he ever experience love? We hope so because we want him to find peace too!
This is just a small sample of everyone who appears in Shaman King anime. Who do you think should be higher up on the list? What about lower on it? Let us know what your thoughts are below or email them directly to us for feedback!