The Promised Neverland is an anime based on the manga of the same name. The story follows a group of children who live in a foster home and are led to believe that they are orphans, but soon find out they're actually raised by demons. To keep their secret, these kids need to eat human souls every day or else they'll turn into "hungries" – monsters that kill people. One day, one of them discovers her true identity and sets off on a journey with other kids to escape from their cruel fate!
The anime attracts fans right from the premiere. The first two episodes of the anime have already been viewed more than four million times, and its popularity is still growing!
It's hard to find a show that can be enjoyed by both kids and adults. But The Promised Neverland brings you just that. It has all the thrill for those who are into horror stories with a touch of fantasy, but it also has heartwarming moments like any other story about children in danger would.
The art style may seem too dark at first if you're not used to reading or watching Japanese animation, but it is well drawn to showcase the kids' adventures.
The Promised Neverland is a manga series that follows the story of Emma, Norman and Ray as they come to discover the existence of an orphanage where all children are raised to be fed to demons. The trio has sworn themselves never to reveal their secret but one day hope for escape from this hellish place rises up in them once more when one of the orphans manages to run away.
All Characters' Birthdays
January 7 – Leslie
January 8 – Mark
January 15 – Ray
January 29 – Vincent
February 2 – Zazie
February 19 – Pepe
February 28 – Dominic
March 21 – Norman
March 27 – Nigel
April 14 – Rossi
April 25 – Anna
April 28 – Lannion
April 30 – Cislo
May 13 – Gilda
May 15 – Chris
May 22 – Sandy
June 3 – Sonya
June 12 – Violet
June 18 – Barbara
July 4 – Don
July 7 – Zack
July 15 – Krone
July 20 – Jemima
July 31 – Phil
August 22 – Emma
August 27 – Carol
August 30 – Thoma
September 1 – Alicia
September 3 – Conny
September 9 – Isabella
September 17 – Sherry
September 30 – Gillian
October 10 – Jin Hayato
October 25 – Oliver
November 28 – Lucas
December 9 – Paula
December 18 – Nat
December 24 – Mister
December 31 – Yvette
Ray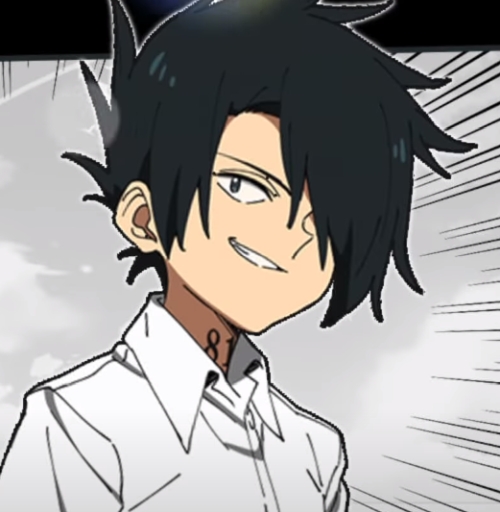 Ray's birthday:
January 15
Ray, the protagonist of The Promised Neverland, is the third friend in the trio of Emma, Norman and Ray. He is seen as a quiet boy who does not say much but has a surprisingly good memory for things like where Brother goes at night or what he eats each day. Ray was born with his stomach on the outside of his body which makes him another kid that could be raised to provide food for children under 12 years old.
Ray's birthday is January 15th.
Emma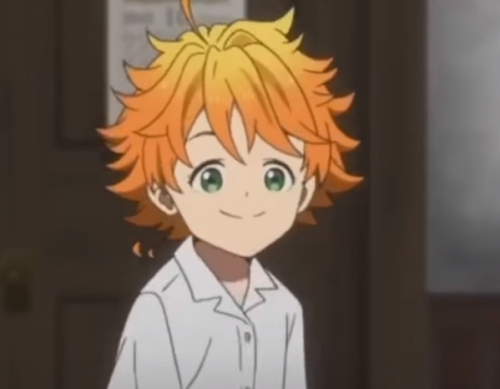 Emma's birthday:
August 22
Emma was found at a church when she was just a baby and has been living in this orphanage ever since. She is an adopted child who was born to be raised as food for demons according to Brother's words, but does not know what that means or why it is happening until much later on.
Norman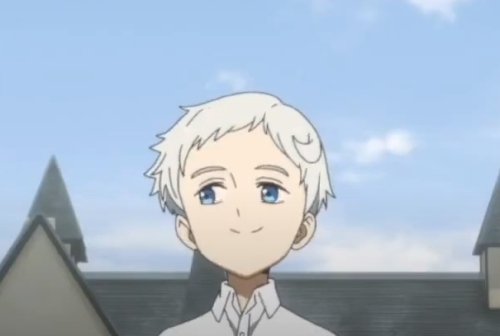 Norman's birthday:
March 21
Norman is Emma's best friend and the most active member of their trio. He is a clever boy who has an interest in inventing things to help them escape, but also can be reckless at times. Norman was born with a rare blood type that makes him valuable commodity for Brother as he needs kids like Norman to cook up food for the other children .