These apps will help you keep in touch with your hobby's latest news. If you want an app to watch anime on Android, read my other post.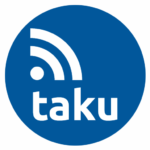 Otaku News provides latest news about anime, manga and jpop idols. It downloads content from popular sources so its users can read all latest news without opening different apps or websites. It supports 6 sources for manga and anime news, and 3 sources for Jpop news.
Anime & Manga Amino is the biggest mobile social network for anime and manga fans. It can be used to find with new friends who share the same interests, collaborate on events and projects,  discuss all the greatest anime scenes, episodes, characters, and more, share your cosplay costumes and anime experiences from events.
The Crunchyroll News app brings you the latest news in anime, manga, cosplay, and Japanese pop culture. It also cover the niche which happens in the US. Crunchyroll News is the best app to help fans update with the latest news from Japan, read exclusive features, reviews, interviews, and event reports.
If you are a nendoroid collector, this app is a must to keep track of your hobby. The app is developed by Good Smile Company. It displays all nendoroid figures from Goog Smile Nendoroid series.
Komik is one of the comic/manga viewers and collection managers designed for Android devices. It supports CBR and CBZ format, and comic's image directory. It supports basic features of manga reader app, including comic browsing, zooming, bookmarking and searching.
VIZ has legal right to publish translated manga. This app bring you the greatest manga from Japan to your hands. You can buy manga volumes from all your favorite series, read free previews or subscribe to Weekly Shonen Jump Alpha.
Fans only need to purchase products or subscribe once to access to Viz's libraries on any devices. Viz has many digital exclusive series which make it worth subscription to its service.
Crunchyroll is a legal way to read digital Manga. The Crunchyroll Manga app provides users with unlimited access to a variety of the trending and popular Japanese manga. As soon as it hits newsstands in Japan, Crunchyroll Manga users can read the latest from hit titles like Attack on Titan, Fairy Tail, and One Piece. its premium users will be able to access the latest manga right after they becomes available in Japan.
If you love Japanese anime's voice, this app is a must-have alarm clock app for every "little sister MOE". The app will wake you up with more than 500 voice patterns. You can change costumes or cosplay of the character.
Akiji – Anime, Manga, K-Pop offers a new way to read the latest news about Anime, Manga and Japan on mobile. You can have access to background information about upcoming anime and manga releases, read latest articles about Japan.
Daily Anime News provides info about anime/manga episodes & reviews, trailers of upcoming anime, weekly rankings/sales, events, cosplay, merchandise, and many more.
You can have access to a wide selection of anime music stations, your favorite artists of JPOP, JRock, Kpop, Krock and songs of your favorite animes from more than 85 radio stations.
Anime Japanese is the best way to learn Japanese by watching your favorite anime. Most apps teach you Japanese starting from the formal form but with this app, you can learn directly the phrases used in manga and anime, even rude words.