Netflix is a great way to relax and unwind, but sometimes it can give you some trouble. One of the most common issues with Netflix is when it's stuck on loading screen TV error. This tutorial will show you how to fix this problem in just a few minutes!
Netflix Stuck On Loading Issue can have many culprits. The most common ones are:
A weak wireless signal, or too much traffic on the network.
An outdated router which doesn't work well with Netflix streaming requirements and is unable to supply enough bandwidth for high quality video.
Some kind of device error that interrupts your connection from Netflix servers.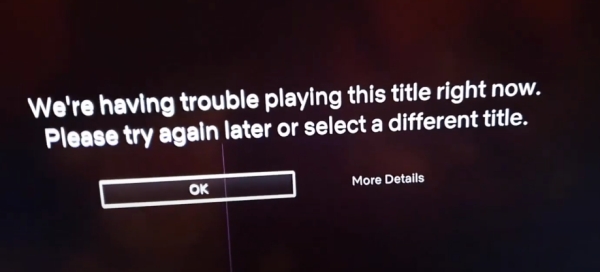 Check Your Network Connection
The first thing you should try if this happens is restarting your Wi-Fi modem and then turning off devices like TVs and game consoles so they don't interfere with one another's connections. With these fresh settings, open up the app again and see if it loads successfully. If not, there must be a problem with the network connection.
If you use wireless, disable other devices on your network to see if this might be affecting Netflix's connection. Or try using an Ethernet cable and connecting it directly from your modem to your computer or TV in order to bypass any Wi-Fi issues that may exist.
Update Netflix App
It is required to update both OS and Netflix version to the latest one to have the best possible experience.
Update your Netflix app to the latest version on Google Play or App Store
Update your OS of device to the latest one available for it
Update Your Windows
You might be using multiple devices for accessing your Netflix app. You need to make sure to update their OS to the latest version.
If you're experiencing issues with your apps, there may be an easy fix. A lot of people don't realize this but updates are usually released for operating systems and devices to improve performance, security, or add new features. As a result, it is important to update your device to the latest version as soon as possible in order to avoid problems with your apps.
Old version of the OS might preventing your Netflix from opening.
Reinstall Netflix
If nothing works, you can try re-install Netflix app. I only give an example how to re-install the app on Android below.
To re-install the Netflix app on Android, follow these steps:
Open Settings > Apps and Games > All apps. Scroll down to find Netflix, press it once then select Uninstall from the sidebar on left hand side of screen.
Once installation is complete, you can now reopen your smartphone's Play Store or App Store and search for "Netflix" in order to download again.
This will make sure that all data saved before has been restored as well so that you don't need to log back into account every time after opening up Netflix application next time.