People on the lookout for the latest smartphone accessories should consider the Depstech 1200P Semi-Rigid Wireless Borescope Camera. This 16-foot borescope will wirelessly connect to any Android or iOS smartphone, creating a remote viewfinder out of a smartphone when a person can't see in a tight spot. 
With the help of the borescope camera, People can use their smartphones to look inside walls, run cable, look in animal-dug holes or recover fallen items (thanks to the device's hook attachment).  Record video and save it to the phone.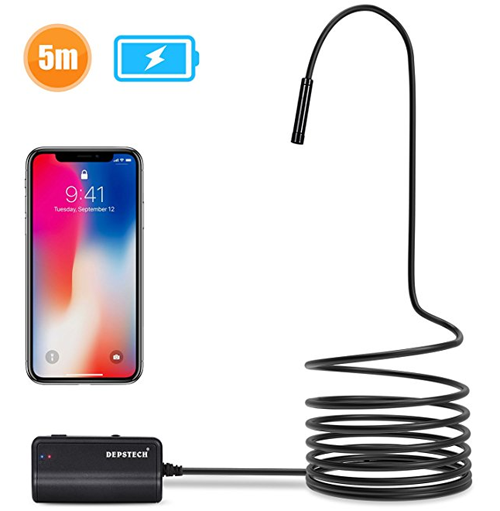 What are some of the features of this great smartphone accessory?
It comes with a Wi-Fi endoscope that's compatible with Android 2.3 and iOS 6.0 and higher smartphones, which means it'll appear to most people.
It is a 1600×1200 true resolution camera, capturing pictures in HD. They can also attain live recording in AVI format that will be stored on the device once the app has been enabled. It can capture HD snapshot of the unknown, hard-to-reach places where the human eyes are difficult to see the scene.
It has the CamTele Technology Seeing Further and Wide, which eliminates the one to three-inch limit that other endoscopes on the market have. The scope can also be expanded 15.7-inches, ensuring more thorough inspections.
It has a simple operation method that lets users turn on the Wi-Fi box to start up the endoscope/smartphone Wi-Fi connection with the Depstech app.
The endoscope comes with a 16.5-foot cable, an 8.5mm diameter camera, six adjustable LED lights, durable lithium battery with a 1800mAh capacity and is waterproof.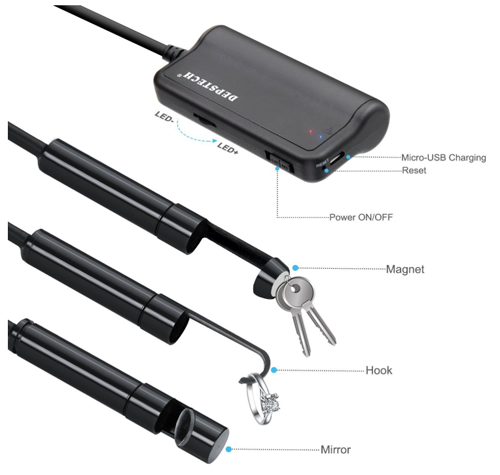 The Borescope camera is a much-needed, longed-for accessory that's currently available on Amazon.