Changing vocation and party member are 2 basic features which many players ask about the most.
It is not hard to switch playable characters and change vocation but you have to know where to do so.
Change vocation
Lazarel and Teresa are able to freely swap between five different classes after reaching a certain point in the story.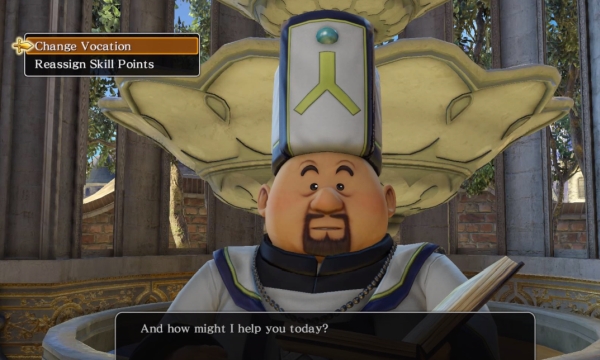 After you defeat Cesar, you can speak with the priest in the corner to change Lazarel's and Teresa's classes in Accordia Inn. He also offers to reallocate your characters' skill points.
Switch party
Dragon Quest Heroes 2 boasts a cool feature which offer lots of playable characters to use in a party. Compared to the previous game, the number is up a bit.
As you progress further in the game, there are more playable characters. You can freely switch them around in a team of 4.
In Accordia's Inn, speak with the bar's owner and she will let you switch out your team members. She is on the left side of the priest.