In today's digital world, Learning Management Systems (LMS) are becoming increasingly popular in educational and corporate settings. An LMS is a software application that allows users to create, manage, and track online learning and training programs. It provides an easy way to deliver content, track progress, and measure results. With the right LMS, organizations can improve learning outcomes and increase efficiency.
There are lots of things to consider when it comes to picking a suitable Learning Management System for your business.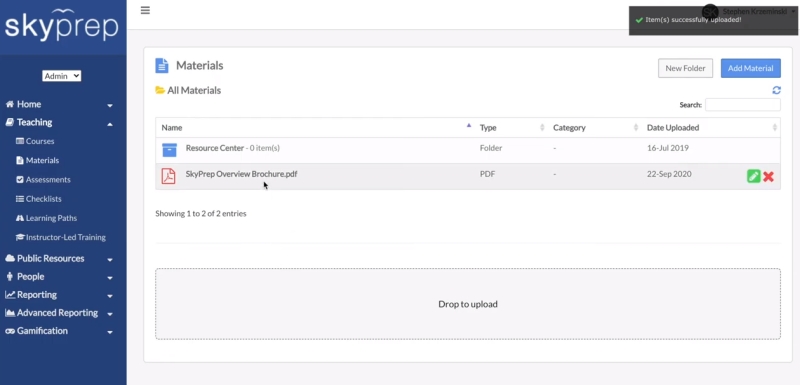 SkyPrep is world-renowned and brings in a straightforward interface and excellent customer service. It is cloud-based and allows tracking of your training sessions with no issues. You can create learning and training programs within minutes. From customers to employees, anyone can be trained in a deeply customizable platform.
TalentLMS comes with a limited free version. It is flexible and easy to use – no hassle involved. Online learning has never been easier – course branding and catalogs, a lot of customization, individual plans and roles for certain users, as well as web conferences, transcripts, and ILT support.
Being open source, Moodle is easy to customize and brings in lots of extra features and plugins on a regular basis. You can get a customized version based on your needs. There are lots of dynamic programs, collaborative plans, and multilingual features. It allows multimedia integration and solid analytics as well.
iSpring is simple to use and brings in an interactive environment for users – both teachers and learners. Flexibility is part of the game, but you can also deal with CSB files, emails, groups, roles, content reports, and quiz entertainment. Notifications are included too. The program is cloud operated for easy access.
Edmodo is well-rated for allowing students to interact in a more efficient way. It is cloud hosted and works for young students, administrators, and teachers. Interactivity is obvious as students get badges for their successful tasks. You can come up with polls, online classrooms, and so on. Plus, progress is measured and displayed in easy-to-read analytics.
Joomla is excellent for both students and professors. Students can sign up and study a course they are interested in. Professors and organizations can train their employees or even students. The environment is secure and provides access to courses in more languages. It is user-friendly and allows plenty of customization.
Absorb LMS makes the entire experience more user-friendly – you can do things on a daily basis and feel like being in school. It has a beautiful, yet simple interface. It is responsive and features a series of innovative functions – course assembly tools, quizzes, assessments, YouTube integration, and others.
Mindflash is suitable for both small businesses and large organizations. It is cloud-based and brings in a simplistic approach that anyone can get used to. The software is suitable to train employees and students. It provides virtual classrooms, content conversion features, quizzes, API, and SCORM, among others.
Knowmax is mostly aimed at enterprises and organizations that require training employees and agents. It saves money on training, as well as time. You can create modules, quizzes, challenges, updated courses, batches, customized learning phases, and so on. Knowledge sharing is part of the game too.
Docebo supports a plethora of environments without requiring any integration – no headache. It provides gamification, language and location support, loads of admin tasks, scalability, customization, and quick notifications. ITL classrooms are also allowed. The software is extremely stable and solid, but it also boosts a bunch of impressive extensions.