Here is a list of five best free android apps to benchmark GPU and CPU speed, and more features.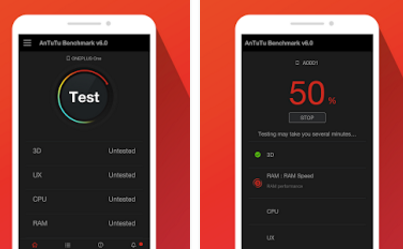 AnTuTu Benchmark is considered to be one of the best benchmarking apps. It is the app used by Google in 2014. It uses an industry standard which is used by various companies. AnTuTu allows you to test CPU to insure that your device delivers premium performance.
This app works only on devices with GPU. The standard edition requires an internet connection to benchmark various features and hence track the performance of your device. The 3D framework and easy interface make it a likely choice for many.
Do you wish to find out the speed of your device? If so, you can use Geekbench app which is the perfect cross-platform benchmark. It includes an array of CPU tests which are imitation of real-world task and apps. These tests are marked by fast speed to give you an instant result. Measure the processing power of the GPU of your device to analyze the performance of your phone.
3DMark – The Gamer's Benchmark
The masses use 3DMark. Moreover, lots of hardware sites and technology companies endorse the app. If you have a premium quality smartphone, Sling Shot Extreme is the test which will satisfy your requirements. You can also use the app to compare scores of various devices.
This app is perfect for high-end devices which are equipped with various advanced graphical effects. The app allows you to measure performance using practical tests and modes. It includes an array of features including Bump Mapping, Shadow Mapping, Dynamic lighting, Skeletal Animation, and Lens flare from the sun when the altitude is low.