These days, you can find GIFs almost everywhere. While some don't see them funny, they don't use them now and then to roast someone about her or his profile picture on FB or to show enthusiasm on The Office coming back to television.
How To Make A GIF From A Youtube Video with Gifs.com
Since utilizing GIFs has become common and very popular, the process of making GIFs has become relatively easy too. In this guide, you will be teaching making a GIF from a YouTube video using Gifs.com.
First, you need to copy and paste the preferred YouTube video's link into the URL space of the homepage. Then click Continue:

Next, choose the part of the video you like the GIF to begin from.
Similarly, choose the ending part of the GIF.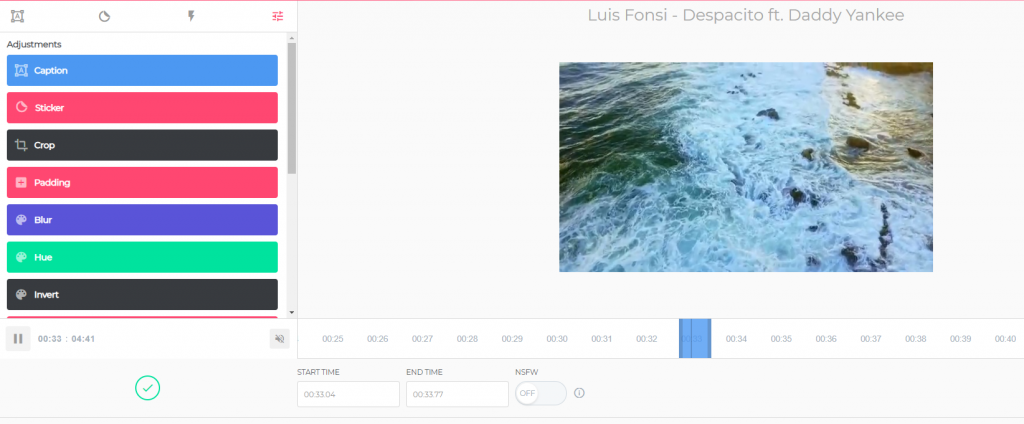 Before making the GIF, the site does provide some customization options which user can play around with. These take account of putting in a caption, color editing, cropping the clip and a whole lot more.
If you think that your GIF is ready, click the 'Create GIF' tab that can be found at the top right-hand portion.
To end with, you can put in or insert tags or title to the GIF you have made, as well as make a decision if you would like you GIF to be private or public.
Once your GIF is made, the site allows you to download and share it. Just in case you do not want to download it, however, may want to use the GIF in the future, you have to ensure that you save the link someplace.
If you would want to access to excellent features –like getting rid of the watermark – you are required to sign up or register for GIFS.com premium account. Signing up or making an account will need to you to give out $8 per month.