With your daily tasks at school or at work, you encounter fonts all over the web. You may not know it, but the font you use can be a great factor in whether people will read or ignore your content. Thus, it is not easy to follow. If you are not happy with the font you see on the web, you can make your own font for free.
If you're looking for a font that reflects your unique style and personality, this article can help. With a customized font, you can have complete control over the design of the numbers and letters, ensuring that your font is truly one of a kind.
Recommended Font-Building Tools
Creating your own font is an exciting and rewarding experience. It is a great way to express yourself and add a personal touch to any project. With the right tools and knowledge, anyone can create their own font.
The first step is to decide what type of font you want to create. Do you want a script font, a serif font, or a sans-serif font? Once you have decided on the type of font, you will need to create the characters.
This can be done using vector graphics software or any font builder below. You will need to draw each character individually, paying attention to details such as the font's line width, kerning, and spacing.
After you've created the characters, you'll need to save them as a font file. Font creation software such as FontStruct or FontLab can be used for this.
With these programs, you can customize the details of the font, such as the size, weight, and spacing, and then save it as a usable font file format, such as .ttf or .otf.
Below are the best font builders: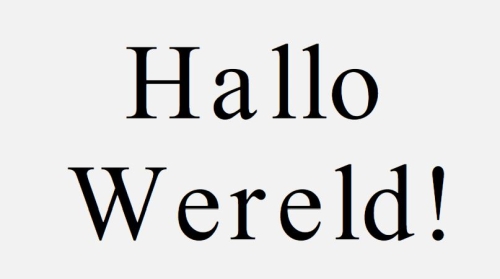 FontStruct is a free website where you can design and download fonts. It has a tool called FontStruction which allows you to create a font from scratch by selecting from a variety of shapes like squares, circles, curves, and other designs. You can customize the font to your liking by changing the size and shape of the elements.
To use FontStruct, you must first create an account, which is free and only takes a few minutes. Once registered, you can start designing your own fonts and enjoy the benefits of FontStruct without spending a lot of money.
You can also use the metaflop to create your own font. It is easy to use, so you can customize your fonts. You can also adjust the parameters to make the font you want. You are free to change the contrast, pen width, corner, contrast, slant, and proportion.
As you adjust the settings, you can see how the lowercase and uppercase letters look as well as for numbers. The best about this font builder is that you don't need an account to access it.
Although it is not a free font builder, you can use it for 30 days. It is compatible with Mac and Windows and comes with amazing features.
You can consider it as a Photoshop tool since it has a pencil tool and a power brush for drawing. It also has editing functions and adjustment tools. It has a FontAudit tool that can check odd curves and inconsistencies.
The Fonty font builder is an application on Android wherein you can trace letters to create a font set according to one's handwriting. One great feature of Fonty is that it can automatically save your work. Additionally, it also supports different characters like symbols, numbers, and letters.
If you want a unique font maker, you can prefer Calligraphr. It can create a font according to your handwriting. Here, you can choose characters you can tailor and print off the template that you can fill out using your handwriting.
Then, you can upload the document on the site, and you can receive the font you create. After creating the font, you can also edit it to adjust the brush size or lines. Exporting the font you created on an OTF or TTF file is possible. This font builder is free, but it has limitations on the number of fonts you can work with.
Steps to Create Your Own Fonts
Choose your tools: You'll need font editing software to create your font. Some popular options include FontLab and FontForge, which are all professional-grade software that offers a wide range of features. If you're on a budget, there are also free options such as BirdFont and FontStruct which are great for beginners.
Sketch your letters: Start by sketching out your font on paper. You can do this with a pencil and paper or use a digital tablet if you prefer. You should sketch out all of the letters, numbers, and symbols you want to include in your font. This will help you refine your design before moving to the digital editing phase.
Digitize your sketches: Once you have your sketches, you'll need to digitize them using a scanner or a digital tablet. You can also use vector software such as Adobe Illustrator to trace your sketches and convert them into scalable vector graphics.
Import your glyphs: Once you have your digitized letters, import them into your font editing software as glyphs. You can then adjust their shape, size, and spacing to create a cohesive look and feel for your font. You can also add different weights, styles, and other variations to your font.
Refine your font: Once you have all of your glyphs in place, you'll need to refine your font by adjusting the spacing, kerning, and other details to ensure that your font is easy to read and looks good in various sizes.
Test your font: Once you're happy with your font, it's important to test it in different contexts and sizes to ensure that it works well in different situations. You can test your font by using it in a word processor or design software and adjusting its size and style.
Share your font: Finally, you can share your font with others by exporting it as a font file and distributing it through various channels such as online marketplaces or design communities.
Creating your own font can be a rewarding and fun project that allows you to express your creativity and add a personal touch to your designs. With the right tools and a bit of patience, anyone can create their own font and share it with the world.