Chromebook has its own market share in the portable device marketplace. In recent years, there are lots of Chromebooks which can hold their own against more traditional laptops. There are plenty of options for both casual and power users.
What is a Chromebook?
A Chromebook is a laptop computer that runs on Google's Chrome OS operating system. This type of laptop provides users with access to the Google Chrome web browser, Google applications, and other web-based applications. Chromebooks are designed to be user-friendly and cost-effective, offering an affordable alternative to a traditional computer.
Chromebooks are mainly used for activities such as web browsing, email, document creation, and streaming audio and video. They are a popular choice for students and business travelers due to their lightweight and efficient design.
Many Chromebooks feature long battery life and multiple ports for connecting external devices.
5 Best Chromebooks Brands
Samsung
Samsung is a brand that has built a reputation for producing high-quality devices. Their Chromebook devices are no exception, as they come with several upgrades that make them stand out from the competition.
Samsung's Chromebook devices offer improved performance compared to other devices of the same size. Not only do they provide an excellent battery life, but they also come with a generous amount of RAM. This allows for faster speeds and better multitasking, so you can expect outstanding performance from these compact devices.
Samsung Chromebook 4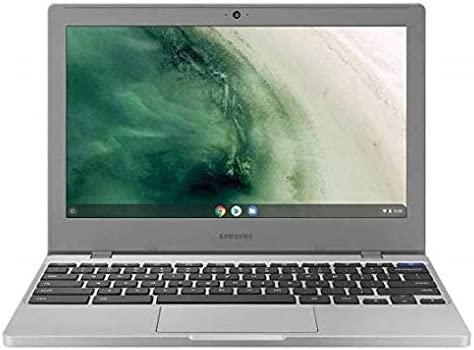 The Samsung Chromebook 4 (2021 Model) is designed with the user in mind, boasting a compact and lightweight design with an 11.6" display. The military-grade durability ensures that the Chromebook is built to last and withstand the test of time. Additionally, users can enjoy ultra-fast connectivity with Gigabit Wi-Fi, as well as advanced security with multiple layers of built-in virus protection. With up to 12.5 hours of battery life on a single charge, users can enjoy plenty of usage time before needing to recharge. The Chromebook is powered by the Intel UHD Graphics 600 and Celeron Processor N4020 and includes 4GB of RAM and 32GB of storage.
Google
No one can create a Chromebook that is superior to those created by Google. It is clear that their devices are outstanding when it comes to the operating system, which is both dependable and relatively quick.
Furthermore, it is worth noting that Chromebooks are less likely to be affected by malware and viruses when compared to other similar devices.
Asus
Asus is a renowned brand when it comes to producing Chromebooks with innovative designs and features. One notable aspect of Asus Chromebooks is their sleek and modern design, with a minimalist approach that gives them a sophisticated appearance. Asus has made great strides in reducing the bezels around the screen, which allows for larger screens in more compact devices. For instance, some of its 14-inch screen Chromebooks are as small as a 13-inch device from the competition, making them ultra-portable and easy to carry around.
An area where Asus Chromebooks also stand out is their display quality. They feature high-resolution screens with excellent color reproduction and clarity, making them perfect for video streaming, gaming, and graphic design. Furthermore, some of their devices come with touchscreens that offer a more interactive user experience, allowing users to navigate through applications and menus with ease.
Dell
Dell is not renowned for any particular excellence, however, they have achieved a great equilibrium with their Chromebooks. These devices boast a stylish design, as well as impressive technical specifications that ensure seamless performance.
Every aspect of their Chromebooks is of a moderate standard, including the graphical processing and storage capacity.
HP
The general appearance may be somewhat uninspiring – nothing too extraordinary. Furthermore, the battery life may be inadequate compared to other models in the same category.
Nevertheless, for the amount you pay, the performance and productivity you can obtain from HP's Chromebooks is fantastic. You get great value for money without having to spend a fortune.