Some of you are looking for the apps which are developed for streaming anime from Japan. There are plenty of apps of this type, but only 5 of them should be taken into account. Yes, they are mentioned below.
Crunchyroll – Everything Anime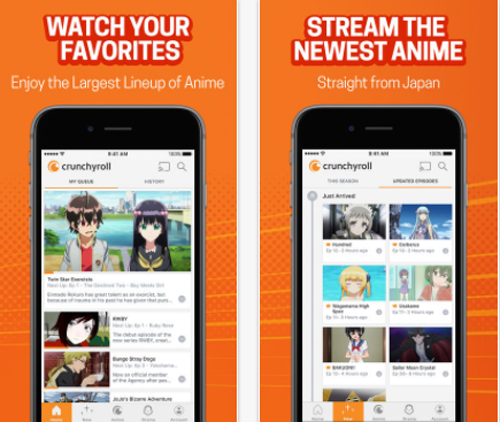 The app is loaded with essential features. Furthermore, it allows you to watch all popular anime series and it is free for 7 days. Premium version is available as well. It comes without ads and you can stream anime from your Apple TV, Xbox and etc.
The FunimationNow is a simple app loaded with features. You have +/- 10 second option, you can purchase subscription form the app and you can watch HD anime. One of the best advantages is the search feature, which is accurate and detailed.
This app is important because you can rate anime, add them to a playlist (5 of them are supported) and it also offers details about that show. Trailers and smart recommendations are available as well.
Viewster – Anime, Gaming & Fandom TV
With the app, you can watch full-length anime and other series. AirPlay is supported as well. Be free to create a watch list at any time you want. Furthermore, you can enjoy in anime and TV shows which are uploaded each week.
Here we have an app which is more than just appealing. You have the ability to request anime, to watch the latest ones and to gain points each time you use the app. It has a modern and interesting user interface which you will probably like.
Summary
Watching the latest anime isn't so difficult after all. Enjoy your favorite anime shows with the help of these apps.