Adding text on photos has become the new norm when it comes to sharing pictures via various social networking sites. While some social media apps have such a feature built into their operations, others don't. This instance is where apps which add text on picture come in handy.
Here are 5 of the best Android apps to add text on your pictures.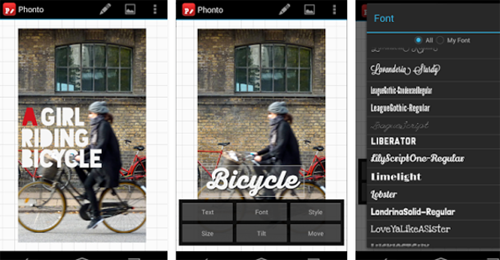 Via this simple app, you can add text onto images in any way you like. It has more than 200 fonts for you to choose from along with a large collection of colors, and you can add your own font. Moreover, the text can be rotated and its background color can be changed. Such features allow you to show your creativity.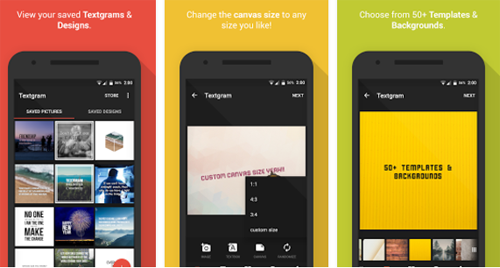 Textgram allows you to create both graffiti and pictures while letting you write text on your photos. Moreover, this app allows you to add various filters and stickers to your photos before you share it with your friends. While offering paid assets, Textgram Store also contains lots of backgrounds, frames, and fonts that you can download for FREE.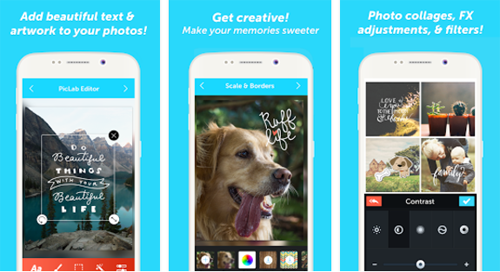 PicLab is a full-fledged Android photo editor which lets you add text to your photo, along with many other features. Such features allow you to add filters, borders, patterns, and frames onto your photos to make them more aesthetically pleasing.
Font Studio- Photo Texts Image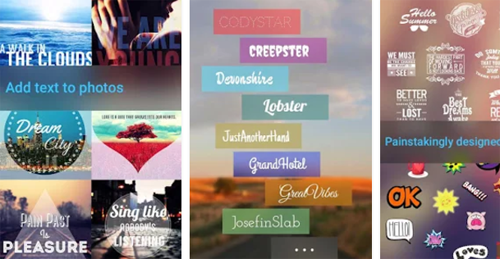 Font Studio lets you add beautiful typography to photos and is perfect for the creative soul inside you. It allows for a customized experience with the inclusion of customized fonts along with a set of original artwork to choose from. The apps supports 120 carefully chosen beautiful fonts by default and allows you to download more with constant update. Furthermore, Font studio also allows its users to add over 30 free shapes to their photos, including basic shapes such as circles, heart shapes, and stripes and over 400 free stickers, including word art, stamps, and cartoons. The easy-to-use operations of the app make this a likely choice of many Android users.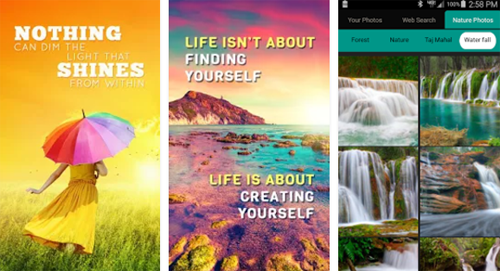 If you wish to add text to a wide variety of pictures, this app will prove to be perfect for you. You can add text to your photos, whether they are from your gallery or for the background on your pictures. You can also add emoji to your photos to express a broad range of emotions.