Smartphones with an integrated projector are certainly for those who like showing their pictures and videos to several viewers at once at any time and at any place. Although they do not replace the projectors, no one can deny their usage for an instant, self-run show.
These phones usually have an inserted, separate, or peripheral projector that functions by casting the screen onto a bigger surface. They are most useful for showing presentations or viewing content on a bigger screen.
Projector smartphones are gradually gaining popularity, as only a few users need such a specification or utility. However, they are streamlined for instant use.
The owner or user has to use a compact device that has a built-in projector. So, you can easily carry them, unlike traditional projectors. Apart from this convenience, the users enjoy another benefit of streaming local content just as their snaps or videos.
However, there might not be so many options in this category. Still, you can grab the best phone as per your requirements. For that, here are the top 5 mobile phones with projectors to consider.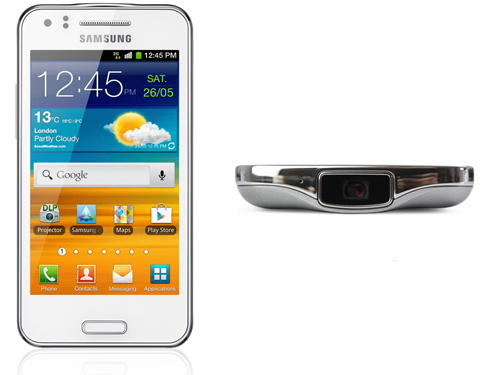 Well, Samsung is a reputable player in the world of smartphones with projectors. In fact, the Beam is the first phone to implement projector technology. It runs on Android 2.3 with a 1 GHz dual-core CPU, 756 MB RAM, and 8 GB memory. It also comes with 1.3MP front and 5MP rear cameras. To this, the specification of a 2000mAh battery is quite stirring.
The phone comes with a 15 lumens projector, which seems to work even outdoors. Due to the Pico projector, the phone is a bit larger than its similar counterparts. So, if you do not mind the size, this phone is a good choice. Actually, this issue will be there in almost all projector phones.
While there are newer models with the latest technology, this one is still a pacesetter.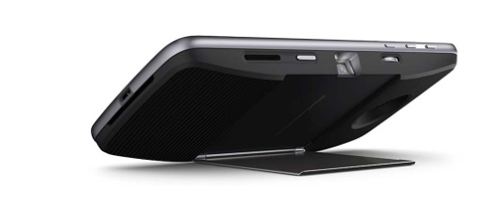 This is the latest model released by Motorola. The unique aspect of this phone is that connecting it to a MOD can give a casting screen of 70 inches. There is a kickstand to cast the desired multimedia content at any angle. Its other features are normally found in smartphones but rarely in those that come with a projector.
Some of such rare features are 50 lumens brightness, 854×480 pixels, and Digital Light Processing (DLP) projection to make up for a clear cast. With a 1100mAh battery, the projection can continue for up to an hour.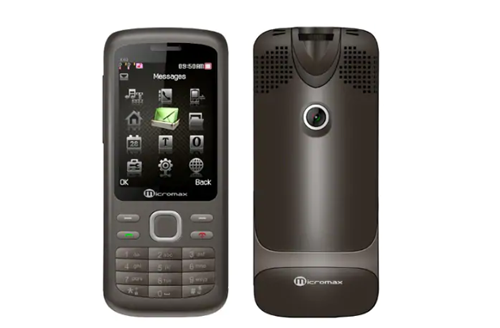 Consider this phone if you are having a tight budget, as it is among the most economical options. However, at this price, the issue is that you will get only the basic features such as a 2MP camera, music player, Bluetooth, and a dual sim facility.
Further, there is no Android OS but a simple Java system accompanying 80MB of internal and 4 GB of external memory. The screen is also small with just a 6.1cm display screen, which is working fine with a 1000mAh battery reliable with 2.5 hours of talk time.
There is a tripod for supporting a 20-lumen projector whose bottom has a scroll wheel just like a traditional projector.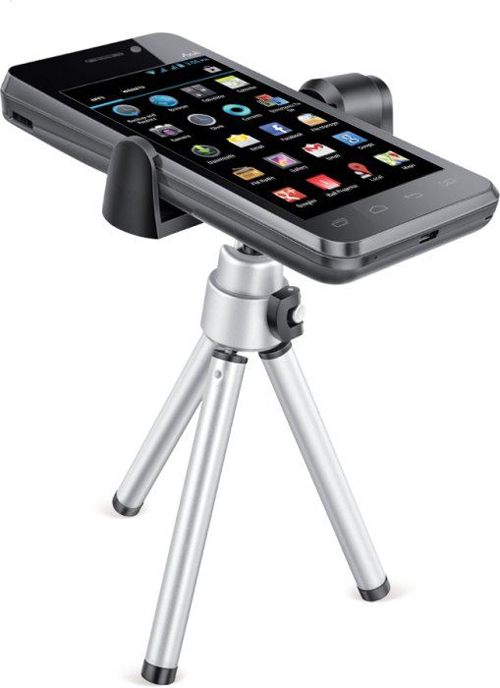 The most striking aspect of this smartphone is its 35 lumens projector that clearly casts on a 32-inch screen using a resolution of 480 x 640 pixels. The output is rationally original. You can even lift the projector with the shipped-free tripod.
The other features are normal. You can expect a dual SIM facility on the Android 4.1 system, a 4-inch touch screen, and 512 MB of RAM. The camera is only in front, which is 9MP but there is a secondary camera aid. Further, you get an expandable memory slot of up to 32 GB.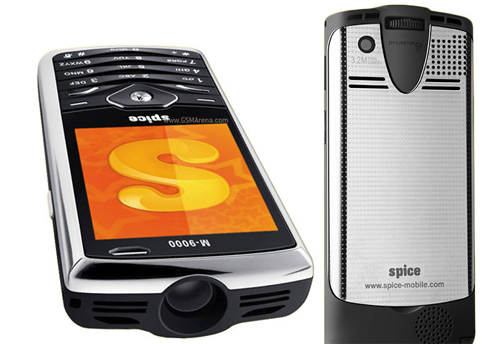 This one is perhaps the most advertised phone having a projector. It is much like a new version of Micromax X40 resembling most features. The only enhancements are the camera, which is 3.2MP and expandable memory, which is 16 GB.
A single touch is enough for using the camera utilities such as night vision and multi-shot. This phone even works as a webcam. Using its 1200 mAh battery, you can run its pocket-sized projector to watch albums, videos, and presentations. You can even enjoy Java-based games