Listed ahead are a few popular apps which your kid might already be using and if not, give him a surprise this time by installing the app yourself.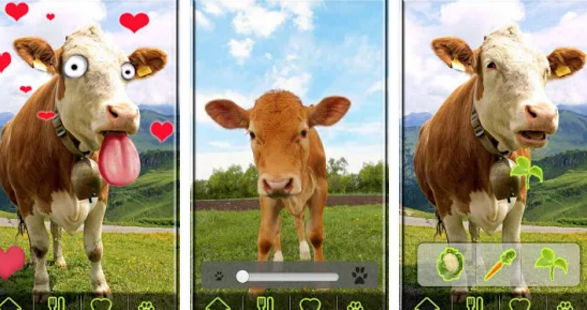 Bring your child closer to the animal world in an interactive way with AniWorld. This app facilitates children to virtually feed and take care of their pets. This way, it would be no longer difficult for them to memorize the food habits of animals and your task to make them learn would be simplified a lot. This app is designed for kids below the age of five.
If you are looking for something to sharpen your kid's brain, Simon Says is entirely at your disposal. It makes the children remember pattern through flickering lights. It might seem easy at first but is hard to excel at.
You are guaranteed to feel nostalgic while seeing your kids building paper planes, although not physically but through an app. Creating art out of paper is an age old kids game and this time; the app provides 3D animation view to making it even more enjoyable.
Keep your little reader occupied with this fantastic story telling app. Whether it is Cinderella or Snow White or Dinosaurs, iStoryBooks has it all. Initially, eleven free books are available when you install the app for the first time. New stories are added every two weeks.
This app is the best way to teach your child new words and their meanings and that too with the help of colourful animated characters. Kids have to arrange the jumbled up letters to make an important word. When they succeed, an image will be shown to exhibit the meaning of the word. More than a 100 words are available for your kid to explore and learn.
All the apps mentioned above are available for Android at free of cost. Cheer up your child with this little bundle of fun and happiness.