Notch is a unique design that Apple brings to its latest phone, iPhone X. However, this notch is not a direct result of how Apple wants the phone's design to be. That part has its screen sacrificed because of the face recognition feature. It is not familiar with many iPhone users, that's why a lot hate it, at least in the beginning. If you don't like this notch, you can follow one of following methods to remove it.
Please remember that these methods don't remove the notch but make it invisible on Home and Lock Screen.
Using App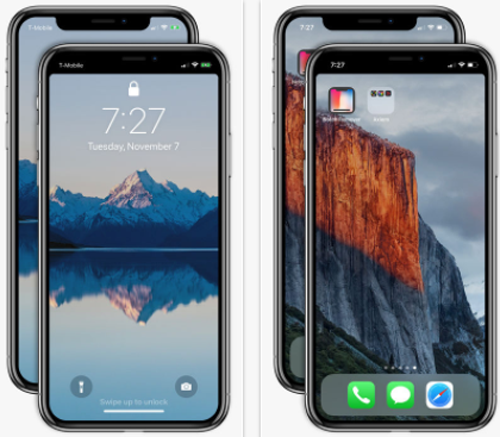 This app lets you hide the notch from the status bar. It replaces the left and right sides of the notch with a black background to make the whole bar black. The user won't see it stand out like a sore thumb anymore.
Notcho can also import your photos or wallpapers then export suitable wallpapers like Notch Remover. The free edition of this app has watermark, which can be removed with an in-app purchase.
Download Notchless Wallpapers
Instead of using an app, we can download ready-to-use wallpapers with black background on  both sides of the notch. I can't show you the links but with a little search on Google you can find plenty of them like this one from Dribble.