Notch is a unique design that Apple brings to its latest phone, iPhone X. However, this notch is not a direct result of how Apple wants the phone's design to be. That part has its screen sacrificed because of the face recognition feature. It is not familiar to many iPhone users, that's why a lot hate it, at least in the beginning. If you don't like this notch, you can follow one of the following methods to remove it.
Here's the catch though – you cannot really 'remove' the notch. However, fret not! We're here to explore some creative ways to make this notch blend into the background on your Home and Lock screen, essentially making it invisible.
Using App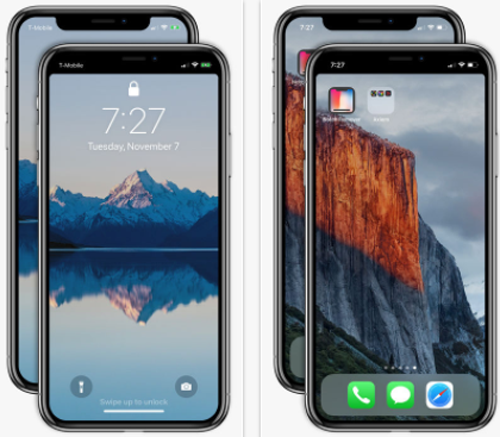 Notch Remover offers a nifty solution for your notch woes. Available on the App Store, this app skillfully masks the notch by painting the area around it black. In doing so, it merges the notch with the status bar, effectively making it 'disappear.' Voila! Your screen is now notch-less (well, almost)!
Like Notch Remover, Notcho provides a similar service with an added twist. Not only does it make the notch blend in, but it also allows you to import photos or wallpapers, which it then transforms into 'notch-friendly' versions. A minor setback to the free version of Notcho is its watermark. If that irks you, a quick in-app purchase can have it removed.
Download Notchless Wallpapers
An alternative to using an app is opting for a ready-made solution in the form of notchless wallpapers. These wallpapers are designed to include a black background on either side of the notch, effectively camouflaging it. You can find an abundance of them with a quick Google search or on platforms like Dribble.
It's worth noting that these wallpapers will make your screen appear a tad smaller. However, the notch will seamlessly blend into the black bars, ensuring a smooth, uninterrupted view.