Have you ever dreamt of playing your favorite PC games right on your Android phone or tablet? Well, thanks to Winlator, that's no longer a pipe dream. It's an emulator that can turn your Android device into a mini gaming PC, as long as it's robust enough to handle the action.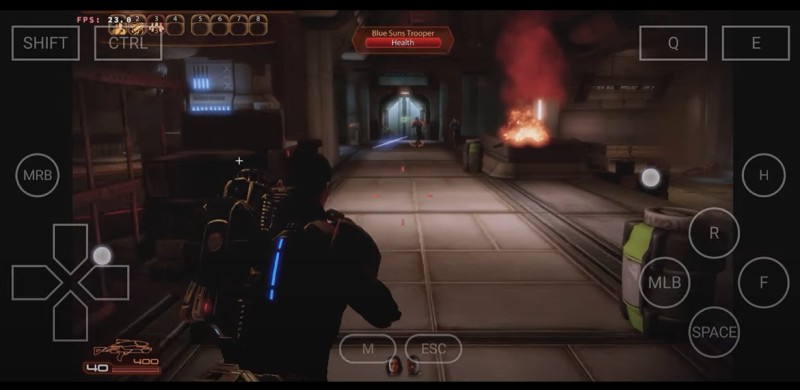 Official site: GitHub
Winlator Features
Seamless Windows App Integration: Have you ever wished you could seamlessly run your favorite Windows software on your Android device? With Winlator, that dream becomes a reality. This remarkable tool empowers you to effortlessly run Windows applications on your Android, providing you with a flawless and smooth performance that's bound to impress.
Harnessing the Power of Wine and Box86/Box64 Compatibility: Dive into the world of cross-platform compatibility like never before. Winlator ingeniously combines the prowess of two remarkable tools—Wine and Box86/Box64—to enable non-Windows systems to flawlessly execute Windows applications. This synergy ensures unparalleled compatibility and performance, so you can enjoy your Windows apps without any limitations.
User-Friendly Interface for Everyone: Whether you're a tech enthusiast or a newcomer to the realm of technology, Winlator has your back. Its user-friendly design is tailored to make your experience seamless from the very beginning. Even if you've never dabbled in this kind of technology before, Winlator's simple interface ensures a smooth onboarding process.
Unleash Uncompromising Performance: Winlator has been meticulously designed to offer nothing less than top-tier performance. It's optimized to run at lightning speed without compromising the quality of your experience. So, whether you're using productivity tools, creative software, or entertainment applications, you can trust that Winlator will keep up with your demands.
Customizable Settings at Your Fingertips: Your preferences matter, and Winlator understands that. You're in control of how things look and work with the customizable settings that this exceptional tool offers. Tailor your experience to match your style and workflow, ensuring that your journey with Windows apps on Android is truly your own.
Empowering Offline Access: Picture this: you're on the go, and you suddenly need to use a Windows app. With Winlator, you're not dependent on an internet connection. Once it's set up, you gain the freedom to access your Windows apps anytime, anywhere, without the need for an internet connection. Your apps are always ready to spring into action, no matter the circumstances.
What Games Can You Play?
Early reports have been flooding in, and they all sing praises for Winlator's exceptional performance. This remarkable emulator goes beyond mere appearances; it's capable of running games as recent as the PS3 era and even reaching back to the classics of yesteryears.
Imagine immersing yourself in the captivating realms of hit games like Oblivion, Fallout 3, Diablo 2, Warcraft 3, and Grand Theft Auto 4, all brought to life on your Android device. How's that for a gaming revolution?