Wild Photography is a very interesting and risky subject. It requires great patience to capture the subtle moments of wild animals. While it is not possible to go anywhere near them, these TOGUARD trail cameras can be a great help in the process of capturing their best.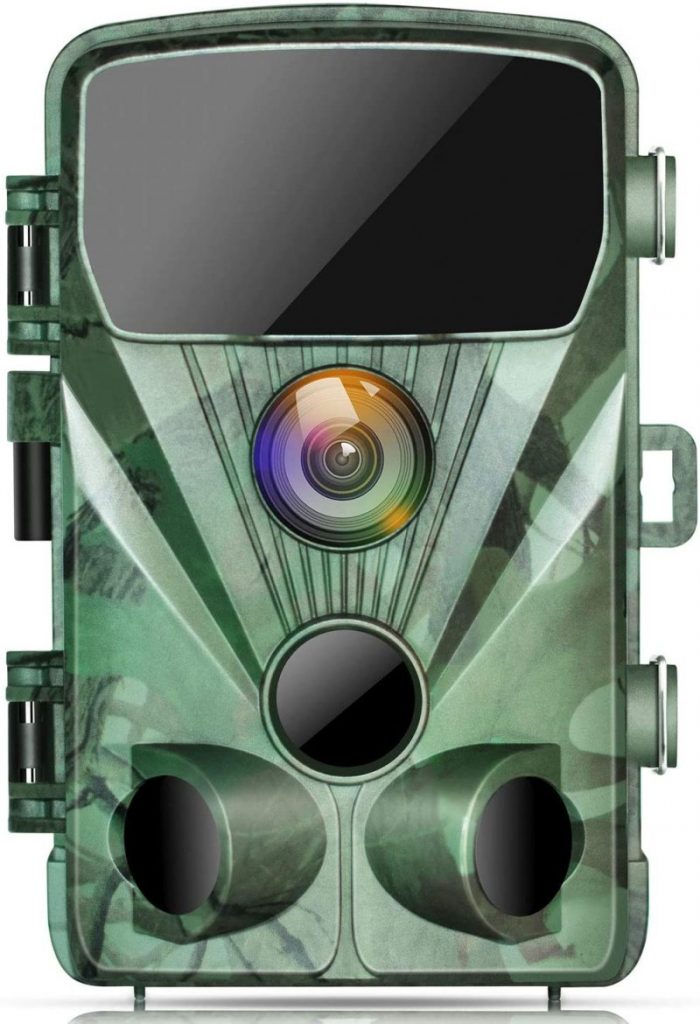 Its features are:
Great resolution: This camera can capture some of the best stills using the 20 MP lens that offers crystal clarity of the images and videos at Full-HD 1080p. It also captures great detail in terms of sound twenty four hours. Thus, it offers a complete audio-visual experience of the captures.
Low glow technology: The camera produces the best black and white images of night vision tech using lower glowing LEDs of 42pcs. This technology allows one to experience the silent adventures of the wild ecosystem at the time of the dark.
Amazing Trigger Speeds: It has one of the fastest trigger speeds of 0.3s for capturing the images. This accurate time precision enables capturing each and every detail of a commotion at a moment's notice. The motion sensors prevent anything from going unnoticed. There is too little light emitted from the IR fitter for the animals to notice and get scared away.
Nighttime scouting in invisible mode: The detection range of this wildlife camera is 130° allowing a wider view of things. The LED infrared light of 42pcs with no glow enables having 75 ft/ 22m detection possible in terms of range even during the time of night.
Reliable service: The item has default settings that are appropriate for almost all types of wildlife conditions. Its installation is also easy as it comes with a mounting plate and strap. Any issues with the product are committed to being answered within the next twenty four hours in case you face any problem.