Remote Play is one of the best features of the Playstation Vita. However, lacking of L2/R2 physical buttons makes some games hard to be played properly.
Japanese manufacturer, Joetsu Electronic Industries, tackles this lacking of physical buttons by making a new L2/R2 Button Grip Cover for the Vita. You only need to snap it on your Vita then the case will transfer your touch from L2/R2 on the cover to the handheld's rear touchpad. This cover only supports PS Vita Slim right now.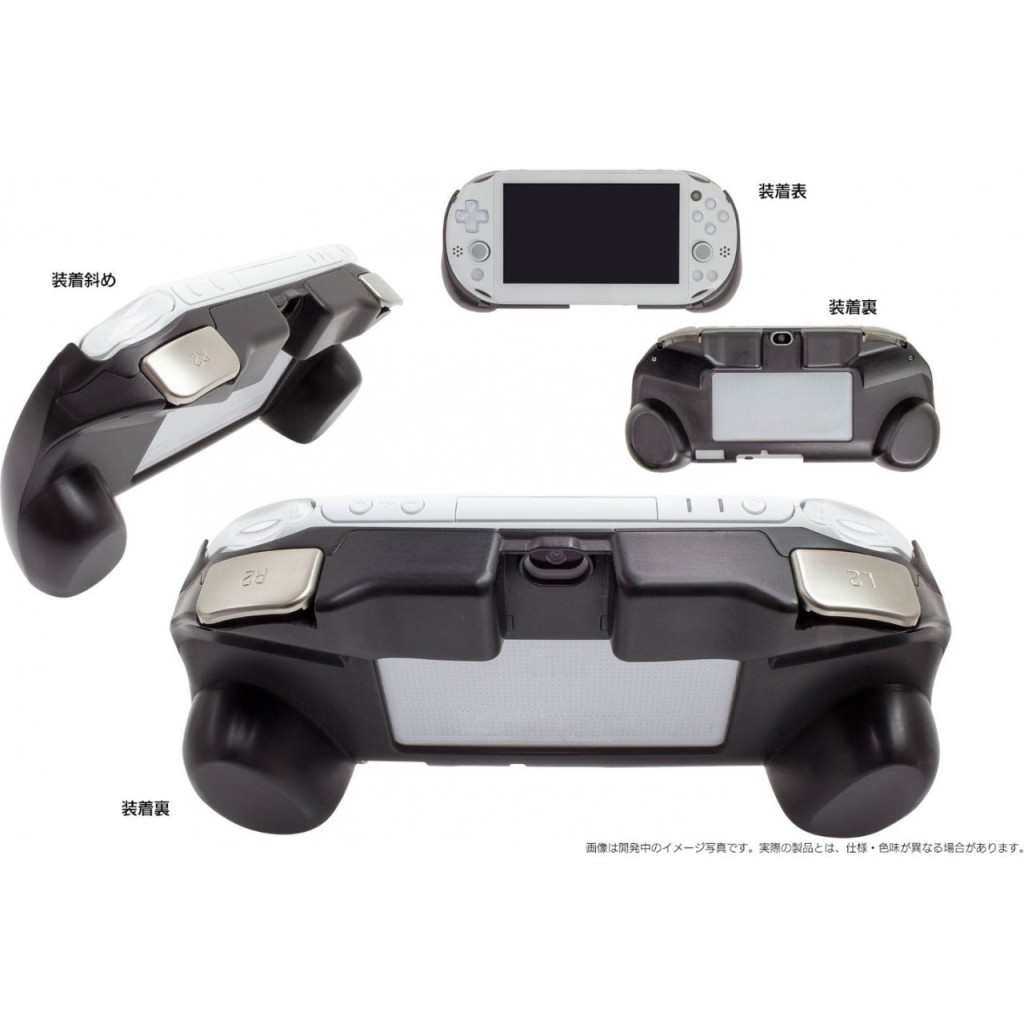 Ps Vita Slim L2/R2 Button Grip Cover was available on May 13, 2015. You can now order it on Play-Asia or Amazon.
Updated: L2/R2 Button Grip Cover for Playstation Vita 1000 are also available at Play-Asia.
The cover's shape is similar to a controller's. It wraps around the Vita and still shows all ports. Just be careful when taking it out of the PS Vita. The top of the cover has the L2 and R2 triggers and plastic which covers where the touch area is. With this design player can use the 2 triggers without touching rear touchscreen accidently.
L2 and R2 triggers have the same design and moves like ones on Dualshock 3 but they are made of metal with silver color instead of plastic. The feel while using them is different from other controllers.
Many users are surprised by how responsive the triggers work. It transfers your clicks to rear touchscreen immediately and register your action to the game.
The PS Vita L2 R2 grip cover is good not only for Remote Play but also for PS1 games. The only downside is you need to take the grip out to play games which require heavy usage of rear touchscreen such as Little Big Planet and Tearaway.