KingRoot is one of the most popular geek-like tools in China for those who do not have a geek's knowledge and experience. In other words, this tool is great to root your Android smartphone. It is also said to be the casual Android user's tool. Forget about ADB lines and commands, not to mention USB drivers to reach the root of your smartphone. Luckily, the application has just been enhanced with an English translation, so the rest of the world can access it now.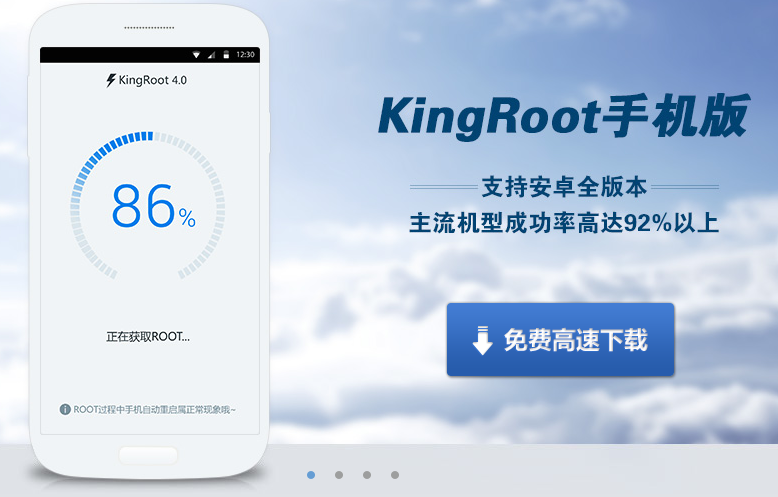 The best part about KingRoot is that it does not require third party programs or installations. However, if you plan to root the smartphone, chances are you will do it anyway. The application is based on cloud. In other words, it locates the right rooting solution for the device, then attempts doing it. The result is rated to succeed in over 60% of all cases. It looks like a low success rate, yet it is quite high if you count the exquisite diversity of Android gadgets on the market.
KingRoot coders have made it crystal clear what the application installs. The SU Binary is one of the things going in, only to provide permanent root access. KingUser is also installed for a proper management of your root access. The way it works is fairly simple. The application collects the required details from the gadget's ROM and submits it through a server without storing it. The IMEI is encrypted and turned into a different number, only to be given a fair success rate.
Watch some videos to KingRoot in action below.
In the end, using KingRoot is piece of cake. You do not have to be a geek to root your smartphone, just like you do not risk anything at all. Installation is simple and implies downloading the .apk file and running it. From that point on, everything becomes wizardry.
Download at XDA-Developers forum!
Support thread: http://forum.xda-developers.com/android/apps-games/one-click-root-tool-android-2-x-5-0-t3107461