Idle Heroes is one of the best auto-battle RPG mobile games developed by DH game, a China-based mobile game developer and launched in 2016. The basic gameplay of Idle Heroes is all about building a strong team comprising of heroes. In this game, the Heroes attacked automatically however players need to upgrade their heroes and try to acquire a rare 5-star hero.
Best Heroes to Choose
There are five types of Heroes; 1-star, 2-star, 3-star, 4-star and 5-star. Players can upgrade their 4-star heroes and evolve it to 5-star heroes. However, natural 5-star heroes are stronger than evolved 5-star heroes. 5 star heroes are not hard to get hold of; therefore a new player will have to depend on 4-star Heroes for a long time. Invest in 4-star heroes until you can obtain a 5-star hero.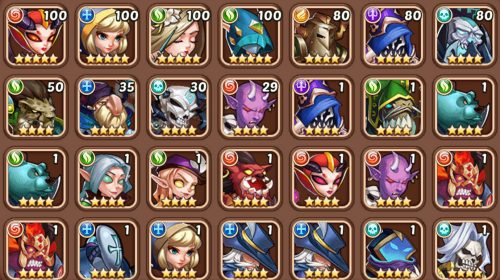 Even same star heroes have different abilities and depending on how you place your heroes when attacking you should choose your heroes and build a formidable team. All 5-star heroes have different skills; some have high damage points while others have high hit points. It is how you place them or use them during attacks to utilize their abilities to the optimum. The best way to find out which hero would be more suitable is to check out their stats and compare them.
You can also choose heroes according to your gameplay. If you are more comfortable playing PVP, then some heroes specialize in such an arena, and if you want to play PVE, you can choose heroes accordingly.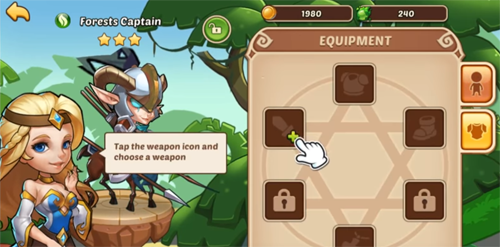 Another thing to consider while choosing your team of heroes is to diversify your heroes. You need to have one hero with high HP to tank in the front line and receive the most hits from the enemies followed by your high damage point heroes and healers. Regardless of which tier your heroes are, it is how you position them during attacks to optimize their abilities.
What to focus first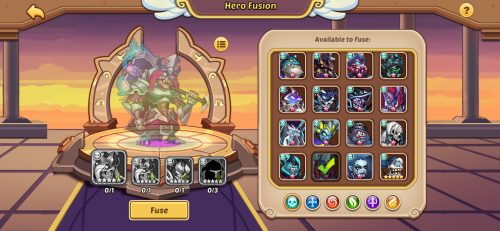 You should try to obtain 6 natural 5-star heroes as fast as possible. Natural 5-star heroes only exists at 5 stars and above, they don't have low-star forms. They can be obtained via:
Heroic Summons, Basic and Friendship Summons
Prophet Orbs at the Prophet Tree
Prophet Tree replacement (except Dark and Light faction heroes)
Casino wheel gambling or coin purchase
Tower of Oblivion
Gaining VIP levels
Guild Coins and Soul Shards
Completing 100 Heroic Summons
Every 30 days under Login bonus
Best Monsters to Use
Once you hit level 70, you will unlock Monster. Monsters have unique skills and are highly valuable in your overall gameplay. There are different types of Monsters you can choose. A monster will either buff your team or unleash damaging attack to the enemy team. All monsters are very well balanced so depending on your game strategy you should choose the ideal monster. You can only choose one monster at a time; therefore, you must choose a monster that will best optimize your team's abilities and gameplay.
My suggestions:
Wolf: for marauders and guild bosses.
Deer: for Brave Tiral, high level guide bosses.
Fox: for PvP.
Dragon: for assassin teams.
There is no hard and fast rule on how to play Idle Heroes. You should not be scared to mix and match different heroes and find out what works best for you. However, always remember to use your best heroes at all times.