There are many reasons why people would want to use a special symbol or character on Twitter and Facebook. A Hyphen for a foreign language, math related posts or perhaps you want to be creative, no matter what it is, you do not have to be limited by what the keyboard enables you to do on your preferred social media websites.
Knowing how to use special symbols, emoticons, characters, and other UTF8 signs to Twitter and Facebook is easy. It is just a matter of bookmarking some key sites and knowing some techniques.
Facebook Text Formatting Tool
Facebook Text Formatting Tool, developed by TLDevTech, brings the easiest way to add bold or italic characters and emojis to social network post.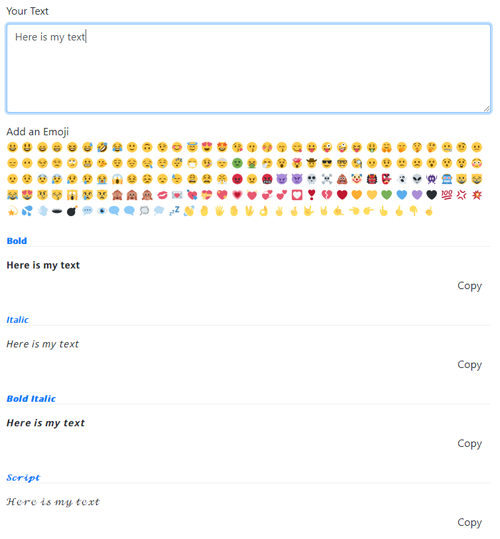 Type in "Your Text" field your post content
Click on any emoji to add to post
Click on "Copy" or highlight result to copy
Paste result to your Facebook post or Twitter tweet.
Character Map
The 2nd way to add these special signs and characters to your Twitter and Facebook posts is through the use of Character Map, and it is a useful dialog box which has every special symbol and character available in Windows that are working on Twitter and Facebook.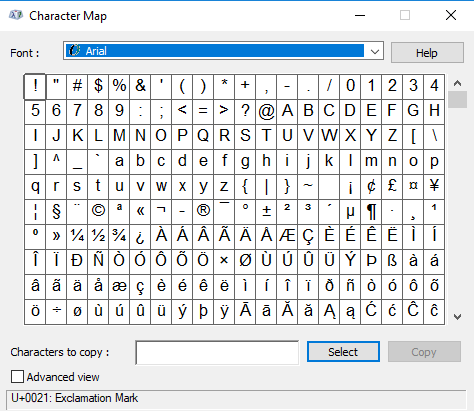 First, you have to open this Character Map software. Got start menu and then type character map. This should show in the search results and then click.
After loading, login to your Facebook account then go back to the Character Map to look for the special symbol or character you like to use. If you find striking character or symbol, click it then press Select tab located at the dialog box. Next, press the copy button and then paste the symbol into Twitter or Facebook. To paste the symbol, go to Twitter or Facebook status bar and type Ctrol+V. You can also right click and press Paste.
Adding a symbol or character from Character Map into your Twitter post is also easy. Select and Copy a symbol you wish to use in your Tweet, afterward go to Twitter and make your Tweet. Once you are set to use the symbol, type Ctrl + V, or right-click and choose Paste to put in a symbol into the composed Tweet.
Another popular and perhaps easier and faster way to put in special signs, emoticons, and even character in most cases to twitter and Facebook is using going to a site which has every character and special symbol you may want, and simply copying and pasting them. It is easy, and it works well.
Conclusion
Adding special symbols and characters is the easiest way to add drama and creativity to your Facebook and Twitter posts, provided the fact that you bookmark the websites you prefer that is. It is a unique way to set apart from the social media sites.