Nvidia is one of the most popular graphics card providers in the world, and their Control Panel is a great way to tweak settings for your computer. However, it can be frustrating when you try to open the panel and nothing happens. This blog post will go over some of the reasons why this might happen as well as how to fix these issues so that you can enjoy Nvidia's Control Panel once again!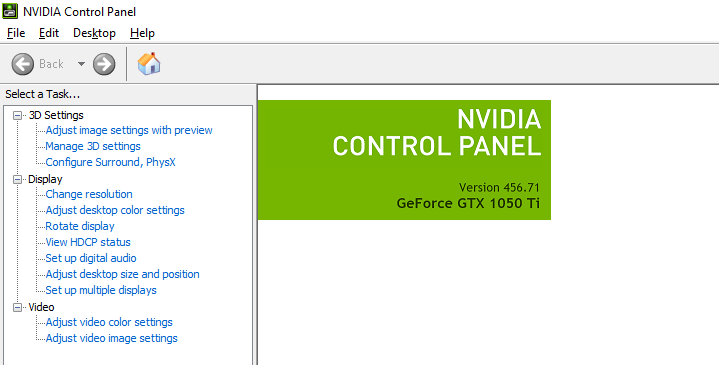 Restart Your PC
Windows 10 is the newest operating system from Microsoft that has many features like a faster boot up time. It also makes it easier to fix minor issues with your computer by restarting and clearing out temporary files before they build up over time.
When your PC is acting up, restarting it can be a good way to get things back in working order. This fresh start allows programs to run without any glitches or errors and loads them from the ground-up for optimal performance.
Restart the NVIDIA Control Panel
In the event that your Nvidia Control Panel gets stuck in a loop, or refuses to open due to some other issue, you can force close it from Task Manager before re-opening and seeing if this fixes the problem.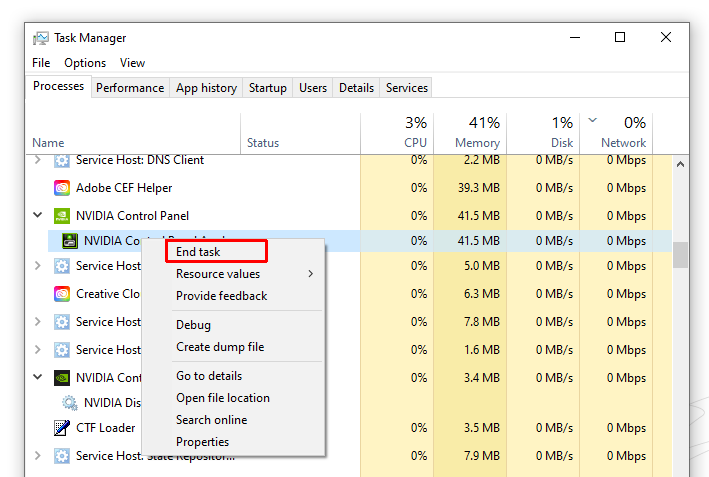 Right-click on Task bar then choose Task Manager.
Browse through process list until reaching NVIDIA Contorl Panel, right-click on the process and choose End task. This will force-quite the app.
Re-open Nvidia Control Panel again by typing the name to Search bar.
Reinstall Nvidia Drivers
If you're having trouble with your Nvidia Control Panel, there's a good chance that some files may have been corrupted or damaged. This is usually caused by an outdated driver installation and can be fixed by re-installing the latest drivers for NVIDIA graphics cards.
Access Device manager > Display Adapter > NVIDIA Geforce GTX XXXX (xxxx is your card's model).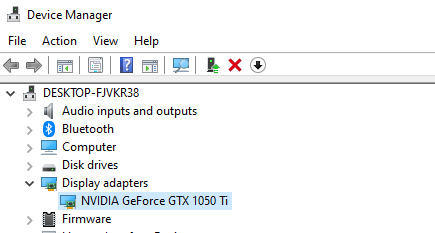 Right-click and choose Uninstall device. On the popup window, tick the Delete the driver software for this device checkbox and select Uninstall.
After the driver is completely removed, you can access Nvidia's website here.
Pick all the suitable options for your card then Search for the driver to download.
Run the installation file then restart your computer.
Turn Off Windows Fast Startup
Windows fast startup helps to save power when turning off your PC by shutting down quickly and turning back on right away. When this function is enabled, it can cause problems with the NVIDIA Control Panel that will make the app not to open.
To disable Windows fast startup:
Open Control Panel > Power Options.
Select Choose what the power buttons do from the left side of the page.
Choose Change settings that are currently unavailable.
Scroll down to Shutdown Settings and clear out checkbox labeled "Turn on fast startup."
Save Changes then re-open Nvidia Contorl Panel.
Update .NET Framework
It's always a good idea to make sure your computer is up-to-date with all current patches and updates. This includes the .NET Framework which is a framework that provides managed code and reliable data types to application developers for use in common programming tasks.
To update your current .NET Framework:
Access official download page of .NET here.
Pick a version of .NET then click Download .NET Framework Runtime.
Install the .NET ad restart your PC if it asks.
Just like with other problems on Windows systems, there is always the chance that the issue might be something other than an Nvidia Control Panel problem.
If none of these solutions work, you may need to contact Nvidia support or have them fix it directly through their website!