I used to write whatever my professor had to say, such as important details about the lecture way back in my school days. Unfortunately, there were instances when I wasn't able to cope. When I started working, I brought a tape recorder so that I will have a source if anything or if I missed one detail of any meeting. My work has been easy now that I can focus first on the meeting and record it, and when I get home, I can listen to it again and write it down.
The only disadvantage of my first recorder was I have to record-write and vice versa because of its limited storage. Good thing now there's a digital voice recorder that I found it more useful.  
Homder 16G Digital Voice Recorder Features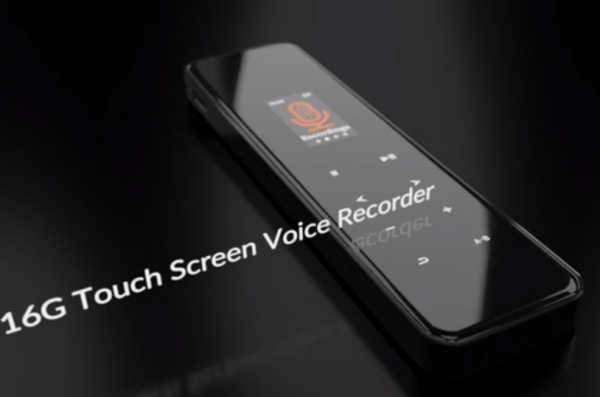 In Homder 16G Digital Voice Recorder:
You can easily record, listen, pause, save, and delete the recordings
It has 16GB of memory the storage is too big that you may save more recordings for even a month.
Also, it has 2.0 high speed for USB, File formats supported are WAV or MP3
You can also use 3.5mm mini-jack headphone
It is compatible with Windows XP,7, 8, 10, and 2000; Mac OS, Linux, and many more.
Homder 16G Digital Voice Recorder is a 3D touch screen that is easy to use. The LCD color is good to read the content. You can easily name and find the file with its time stamps. It has an Intelligent Locked that automatically locked the screen while you are recording, so you don't have to worry if you accidentally touch it.
Also, with Homder 16G Digital Voice Recorder, it is an AVR mode that automatically records when there's an audible sound detected. It has a mini MP3 Player which you can listen to and save music. And lastly, transferring files is accessible from a PC or downloading music to the recorder.
Pros
The Homder 16G digital voice recorder is a great product for anyone who wants an easy-to-use and carries recorder that has a good quality voice recording. This product has many features that make it a great choice for those who are looking for a reliable recorder.
One of the best features of this product is the 3D touchscreen. This makes the recorder easy to use and it also gives the user a clear view of what is being recorded.
Another great feature of this Homder 16G digital voice recorder is the long and good battery life. This recorder can last up to 10 hours on a single charge, which is great for those who want to be able to record for long periods of time.
It is a 3D touchscreen
Easy to use and carry
It has a good-quality of voice recording
Long and good battery life
Cons
The screen is too small, especially for people who have poor eyesight
It is impossible to hear the voice when it is in a pocket or moving
It automatically recorded even the noises once the AVR or voice-activated recording mode is on.
If you want to have a source for your meetings or listen to your recorded music, you may consider Homder 16G Digital Voice Recorder. A little tip: When using the recorder, do not forget to save the recording before turning off the recorder to see to it that the recorded files are surely saved.