Andy Rubin, the co-founder of Danger and Android, introduces a new phone, often called the "Essential phone", after leaving Google.
Best Cases and Covers for Essential PH-1
The phone here must be protected at all times, due to the massive screen, so a case for it is mandatory. In these cases, your device will stay like new for a long period of time.
Incipio Essential Phone Ngp Pure Case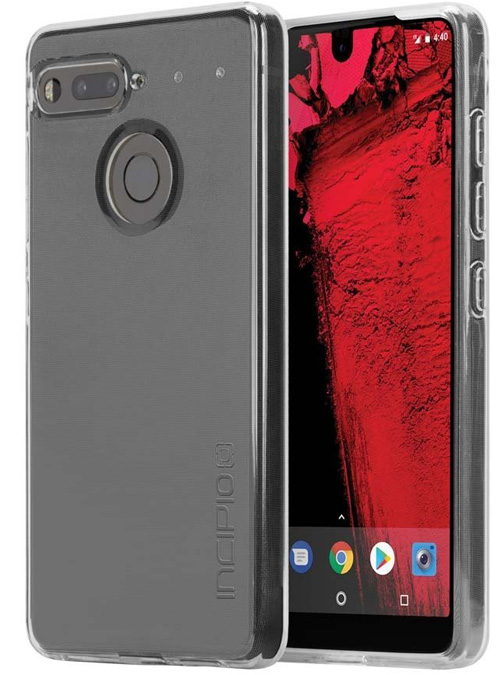 The case is made from Flex2O polymer, meaning that it is very flexible, yet strong and durable. It is easy to insert a phone in this case, but it offers ultimate protection. All the buttons are covered as well, so they are protected as well. The case won't fade or get damaged over time.
Case for Essential Phone Ph-1 Case Cover DK-GS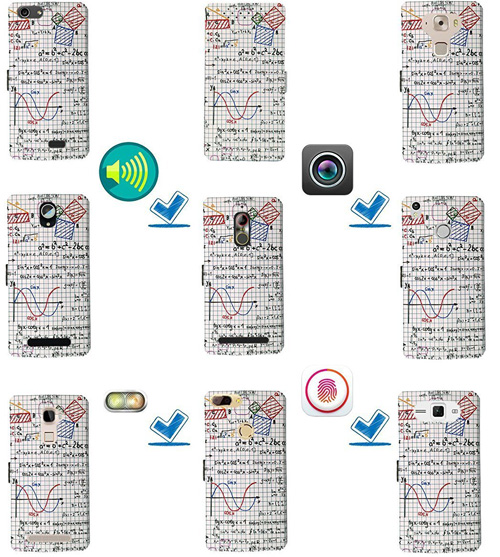 Here we have an extraordinary case. It comes in many, different versions and all of them are made from PU leather and come with card slots. In this case scenario, you get complete protection. UV Epson printing means that motives will permanently stay as they are now.
Essential Phone PH-1 Case, TUDIA Carbon Fiber Design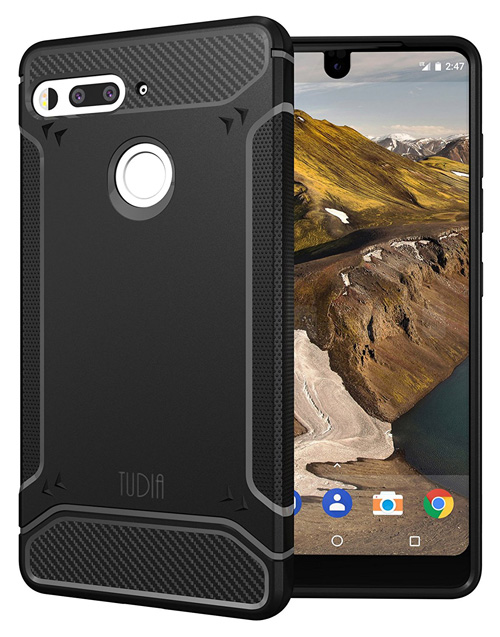 It is available in three different versions, it comes with raised edges, for better screen protection and it is a tough case. Thermoplastic Polyurethane TPU has been used as the main material, which is strong and durable. In addition, the design is impressive and highly desirable. Users don't have to remove a case when using or charging their phone.
Essential Phone PH-1 Case, TUDIA Low Profile Design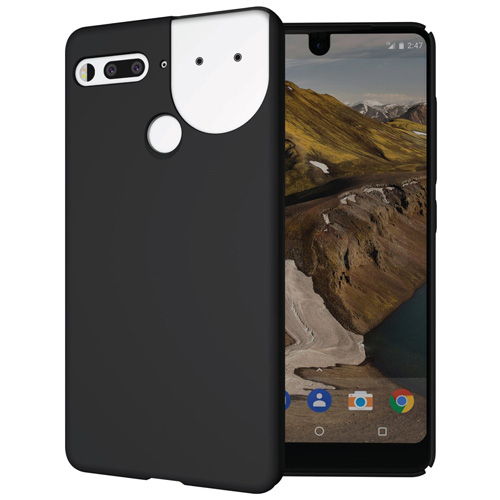 Here is the case which is compatible with 360 cameras. It also offers reinforced edges which will protect your device at all times. Edges are raised as well, for much better screen protection. The material is pleasant to touch, yet capable of resisting most damages and issues which are common nowadays. Installation is still simple and takes just a few seconds.
Essential Phone PH-1 Case, TUDIA Low Profile Design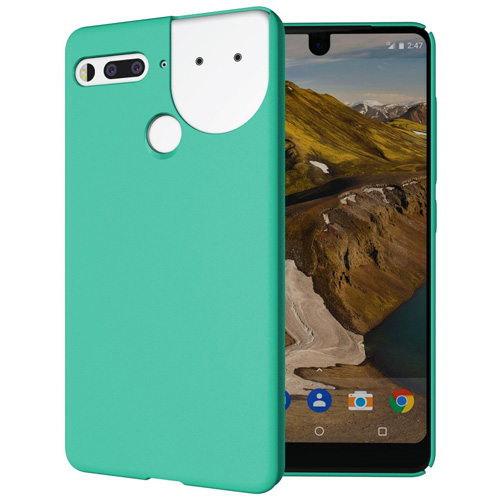 The case in question is modern and looks lovely and sophisticated. It is even compatible with 360 cameras and offers all ports and buttons available at all times. The material is extremely strong and durable, but at the same time, it is tough and looks expensive. When it comes to a protection level, it is one of the highest you can get nowadays.
Essential PH-1 Specs
OS
Android 7.1
Processor
Qualcomm MSM8998 Snapdragon 835
RAM
4GB
Storage
128GB, no microSD slot
Display
LTPS IPS LCD capacitive touchscreen, 16M colors
5.71 inches
1312 x 2560 pixels (~504 PPI pixel density)
Corning Gorilla Glass 5
Battery
3040 mAh
Cameras
Primary: Dual 13 MP, f/1.9
Secondary: 8 MP, f/2.2
Colors
Stellar Gray, Ocean Depths, Black Moon, Pure White
The main advantages of this device are the screen. It has a 5.71-inch size, 1312 x 2560 pixels resolution, and the screen-to-body ratio is 84.9%, almost similar to Samsung Galaxy Note8! It supports up to 10 fingers at the same time and it is protected by Corning Gorilla Glass 5.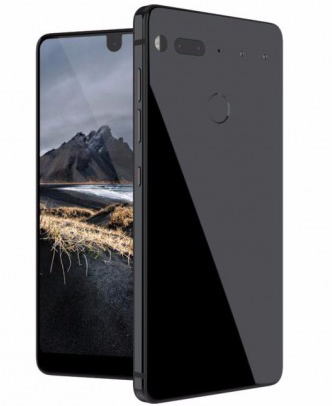 Octa-core processor, Snapdragon chipset 835, and 4GB of RAM are there to assist you with any issue you may have. All of this is powered by a battery of 3040mAh. Other things we should add are the cameras. There are two, 3MP units at the back. The front camera is 8MP, just to add.
An interesting addition is a frame. It is made from titanium but it still, doesn't affect the price of the device. It feels strong and durable. We should add that this unit isn't resistant to water or dust.
This smartphone doesn't have a 3.5mm jack, which is the biggest issue here. Then we have the rear camera. For a smartphone of this caliber, a better camera is preferable. The only option you have with the memory is 128GB and there is no memory slot, which we mentioned.
The display will require some time to get used to it. Yes, it is similar to the Samsung Galaxy S8, but at the top, it has an element where is a camera, so the display goes all around it.
According to IFIXIT, it is hard to repair the phone's hardware. They gave it 1/10 for Repairability Score, which is the lowest.