Building timelines to explain historical events or a story provides your blog or website with the much-needed oomph factor that separates it from other sites. Here are 5 of the best WordPress timeline plugins you can use to stand out from the crowd.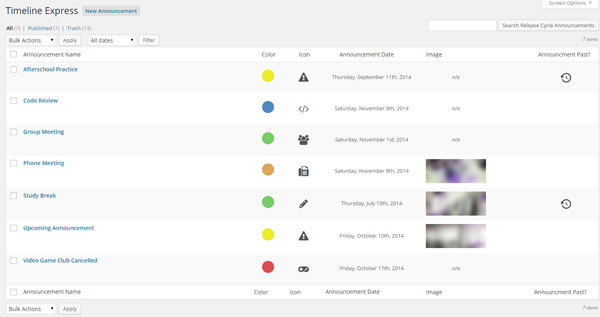 Many individuals wish to avoid writing codes to avail features in plugins, and Timeline Express understands this desire. Therefore, it lets you create a timeline without having to undergo this process.
All you need to do is create an announcement post, set the various dates, and publish your timeline. You don't need to worry about adding the dates in chronological order since the plugin will put them all in the correct order for you.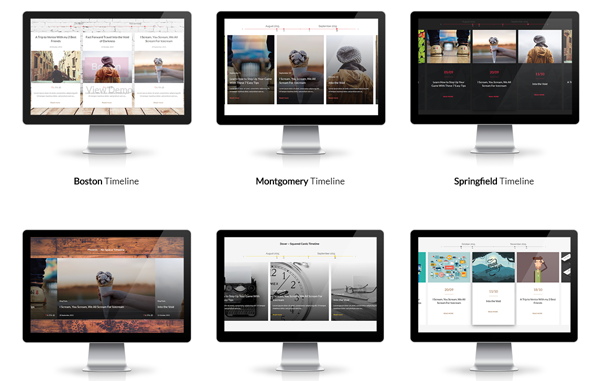 Sometimes, plugins take up quite a space in your RAM. However, Content Timeline vows to provide its service without being a burden on your PC. This plugin is made to be lightweight yet responsive which is thought to be the ideal combination.
It lets you customize various aspects of the timeline as per your desire. Furthermore, it supports many themes to choose from. These customization features allow you to create a beautiful personalized timeline for your site or blog.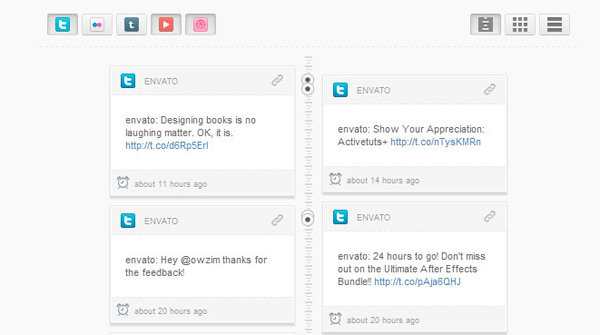 Do you wish to gather all your posts and videos that are scattered on various sites? Do you want to present them all in chronological order? Well, Social Timeline allows you to do so.
You can see your progress or the progress of a cause by retrieving data from all sorts of platforms. For instance, you can use a hashtag to retrieve tweets and see what people had to say about the topic at different points in the year.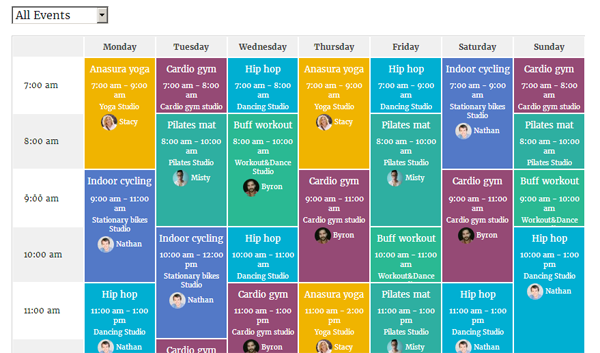 Those of you who are using your website to promote an event will know of the struggle of ensuring that you relay all the information about the event to the visitors. The Timetable for WordPress gives its users an attractive and holistic solution to this problem. It lets you create a timetable that can be updated with immense ease. The fact that the timetable can be printed by visitors guarantees the satisfaction of your customers.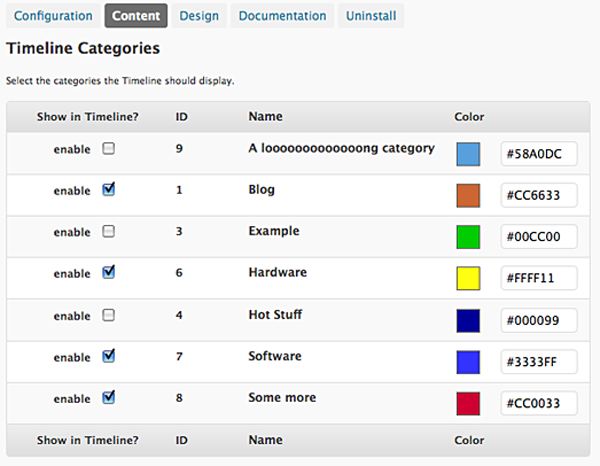 This plugin links the popular SIMILE timeline to WordPress and allows you to enjoy its various features like a lifestream timeline with RSS feeds. You can use the plugin to construct a live stream timeline and ensure that your timeline stands out by customizing its colors and attaching images and icons to it to personalize it.